Music Mondays: Toronto Maple Leafs preseason hype
Photo credit:Designed by - Marsha Joseph
T MINUS TWO DAYS UNTIL LEAFS REGULAR SEASON HOCKEY!
If you didn't let out the obligatory scream that I thought you would, please do so now. I'll give you a couple seconds.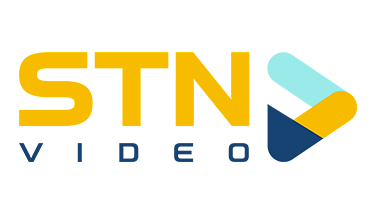 Okay! With that out of the way we are going to get into the good stuff.
Introducing Music Mondays here at TLN, where every Monday we'll be dropping a playlist that is completely based upon the Toronto Maple Leafs' performance the week prior. The playlist is called Not Enough of Blue! It will usually consist of 5-7 songs of varying genres. Hopefully this could also be an opportunity for some Leafs fans to find a new favourite artist. Playlists will be available both on Spotify and Apple Music. (I have both and I want to make sure everyone can enjoy this music however they choose.) PLEASE NOTE: The Spotify version will be completely clean, the Apple Music version may have explicit versions of songs. When listed in the article if a song DOES NOT have a clean version or a radio edit available on Apple Music I will put an asterisk (*) around the song title. Just in case you're listening with family or young ones. All that being said this week will be a little different given the fact that the season hasn't started yet. We are currently in HYPE MODE. The goal these next couple days is to foster good vibes and set ourselves up for a great season ahead.
For week one of Music Mondays, the preseason edition, our playlist is filled with songs to build our energy and excitement! Due to the nature of this weeks playlist it will be way longer than usual. Sitting at 20 songs it is just over an hour long. Truly it is the perfect amount of time to get yourself in the right headspace before Leafs tickets go on sale on Tuesday.
Let's jump into the playlist! 
(Its in alphabetical order this week)
SONG ONE: * Astronaut In The Ocean * – Masked Wolf
SONG TWO: Beggin – Måneskin
SONG THREE: Blinding Lights – The Weeknd
SONG FOUR: Butter – BTS & Megan Thee Stallion
SONG FIVE: Centuries – Fall Out Boy
SONG SIX: Drag Me Down – One Direction
SONG SEVEN: Good Feeling – Flo Rida
SONG EIGHT: Hold On – Justin Bieber
SONG NINE: * Power * – Kanye West
SONG TEN: Hey Mama – David Guetta feat. Nicki Minaj, Bebe Rexha & Afrojack
SONG ELEVEN: * HUMBLE. * – Kendrick Lamar
SONG TWELVE: Immigrant Song – Led Zeppelin
SONG THIRTEEN: * Mama Said Knock You Out * – LL Cool J
SONG FOURTEEN: * My Shot * – The Hamilton Cast
SONG FIFTEEN: My Songs Know What You Did In the Dark (Light Em Up) – Fall Out Boy
SONG SIXTEEN: Right Back Where We Started From – Maxine Nightingale
SONG SEVENTEEN: Seven Nation Army – The White Stripes
SONG EIGHTEEN: You Make My Dreams – Daryl Hall & John Oates
SONG NINETEEN: Way Out – Jack Harlow feat. Big Sean
SONG TWENTY: What's Next – Drake
Spotify:
Here is a link to a Google form where you can make song suggestions for the first week of regular season games.
Next week, there will also be a reasoning behind each song, so keep your eye out for that.
Let us know in the comments if you prefer one playlist that is updated weekly or a new one every week!