Muzzin contract picking up steam, Leafs sort of linked to Josh Manson
There's been a somewhat surprising amount of Muzzin contract talk over the last week or so since he bounced back from his stint on injured reserve. And I say somewhat surprising because we haven't heard any of the same rumblings with Tyson Barrie, a right-shot who is younger and also set to go to free agency this summer.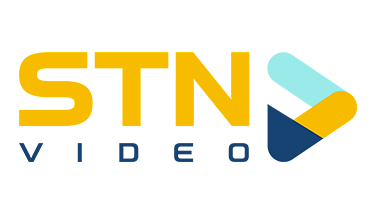 It's been Muzzin getting all the attention, and that seems to be ramping up to the point where a new contract extension looks almost imminent. The latest in this situation was brought about by
Bob McKenzie last night on Insider Trading
:
Well there's no question 's on record saying he'd like to come back and stay with the Toronto Maple Leafs. And I think there's no question, I think, that the Toronto Maple Leafs want back, for both sides, under the right set of circumstances.

We reported last week that there have been some preliminary discussions. We expect that to pick up in the days to come, when there is an expectation that the Leafs management will be meeting with Muzzin's rep to try and further those contract talks.

Too soon to say exactly where it'll go but, as I said, both sides want to get something done, so this is the next logical step.
It's admittedly hard to nail down a projected term and cap hit for Muzzin, who turns 31-years-old next month. Going for big money here isn't something I can picture Dubas doing, given how the front office and analytics group operates.
But Muzzin has gone on record to say how impressed he's been with the organization and how they take care of the players. That, along with the talent running through the lineup, might get him in on a bit of a discount but don't hang your hat on that. For the sake of spitballing, let's say something around 4 x $6-million makes sense, I guess?
Moving on, there's been this Josh Manson talk swirling around the Leafs for the last week or so, and it's difficult to pinpoint where it's coming from. Anaheim are on such a downswing that they're natural sellers going into the deadline, so unloading contracts and getting younger should be where they're headed, but I'm not sure if Manson specifically as a target for Toronto has a lot of legs. At least not yet.
Then again, this is a pretty standard set of dots to connect. The Leafs likely want to look at locking down their right side defence better, and would like a relatively young player with modest term (Manson is 28 with two years remaining on a $4.1-million AAV hit), so this link has been there for a while. Manson doesn't really have anything in the toolkit offensively, but like Muzzin he can lock it down and provide a lot of physicality in the process. In terms of outgoing in a potential deal, you'd think the Ducks want to get a bit younger with a forward like Johnsson or Kapanen, plus perhaps a future depending on which one those you send out. Ceci on his expiring going the other way would free up the books nicely as well.
I'm still of the opinion the Leafs stay quiet over the next month, but there's an emerging narrative that they could go a bit bigger if they do anything at all. I think that "boom or bust" sort of approach makes sense, as there isn't much to fill in around the edges, and anything they're working on would represent a more substantial shift in the lineup that helps them beyond this season.