My friends, Jack Campbell is an NHL starter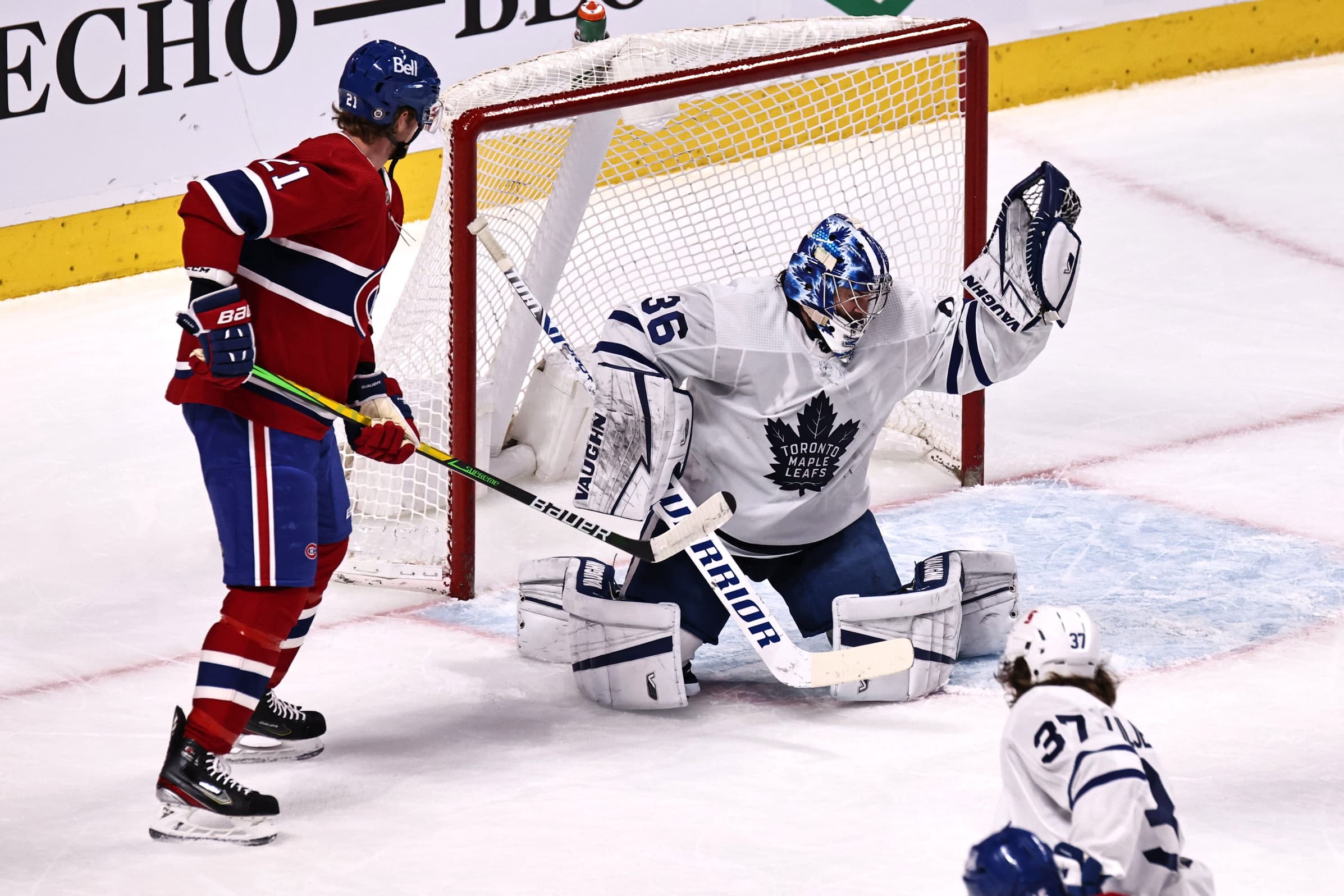 Photo credit:© Jean-Yves Ahern-USA TODAY Sports
With three games remaining in the regular season, there's still a large amount of discourse among the Toronto Maple Leafs fanbase and prominent members of the media regarding which goaltender should get the nod in Game 1 of the Stanley Cup Playoffs although, to me, the correct choice is as clear as day.
Even if Frederik Andersen is fully cleared of injury and has a successful conditioning stint in the AHL with the Marlies, Jack Campbell is the starter until his performance dictates a need to change the goaltender. And I'm not talking about a single loss, I mean a full-scale disastrous blowout loss.
This has been a historic season for Jack Campbell. His save percentage is currently sitting at a sparkling .924, his 16-2-2 record is a Maple Leafs franchise record for most wins through a goaltender's first 20 games. And let's not forget that just a few weeks ago he achieved the NHL record for longest win streak to start a season with 11. The only real criticisms his detractors are still throwing out are these outdated notions that he's a "career backup" or "he has no playoff experience so you should go with the guy who's been there."
To those detractors: what is it about Andersen's playoff performance as a Leaf that instils such loyalty and confidence? Is it the career-spanning 0-8 record in elimination games or his uncanny ability to let in a completely back-breaking goal just when the team is gaining momentum? As the old adage says: The definition of insanity is doing the same thing over and over again and expecting different results.
I don't mean to throw shots at the guy, but nothing about his playoff track record over these last five years sparks any sort of confidence in the idea of giving him back the net if he was healthy, let alone giving it to him when it would be his first NHL game action in over two months. He has been a great (regular season) goalie for the Leafs, one of the best to ever put on a pair of pads for the blue and white, but his time is over, the torch has been passed.
As for the notion that you "have" to start your more experienced and playoff-tested goalie, let's take a look at some recent history: how many playoff starts did Jordan Binnington have before Game 1 of the 2018-19 Playoffs? The answer is 0 and yet he played in 26 postseason games for the Blues, a run that ended with him hoisting the Cup. His backup Jake Allen had 23 games of playoff experience going into that season, and yet Binnington was given the benefit of the doubt because of his magical regular-season performance of 24 wins and 6 losses.
Frederik Andersen himself was once given the benefit of the doubt and awarded the playoff starting role over the more experienced Jonas Hiller in the 2013-14 season. Hiller was the starter in Anaheim for five of his seven seasons with the team, and in 2013 (Andersen's rookie season) he played 50 games and amassed a 29-13-7 record. Despite Hiller's winning record and his veteran status, Andersen was given the nod in Game 1 because of his regular-season record of 20-5.
Campbell, to his credit, has won at nearly every level he's played at. And despite a late start to his NHL career (this is just his third full season in the league at 29 years old), he has blossomed into the starting goaltender he always had the potential to be. Is he unproven in the playoffs? Absolutely, but you have to give him a chance, history shows that a little faith can go a long way.
All stats courtesy of hockey-reference.com