News and Notes: Mikheyev out long-term, Matthews unavailable for the first week, and Canadiens claim Brooks off waivers from Maple Leafs
Photo credit:Eric Bolte-USA TODAY Sports
The 2021-22 NHL season starts tomorrow, and for the Toronto Maple Leafs, they start Wednesday when they host the Montreal Canadiens, so it's only fitting that a lot of important news breaks just days before their season begins, right? Well, sit tight, because we got you covered with the latest news and notes from the Maple Leafs just days before the season kicks off.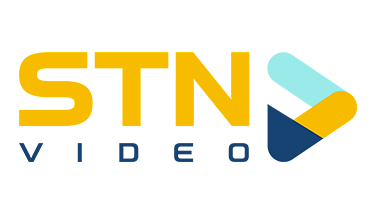 With the Ilya Mikheyev injury scare to the questions surrounding Auston Matthews come opening night to even the crazy waiver wire that was yesterday, we finally have all the answers we were all looking for.
Mikheyev injury
For starters, let's talk about the Ilya Mikheyev injury scare we witnessed in their last preseason game against Ottawa. He got hit into the boards during the first period and then looked like he fell awkwardly on his wrist. He got up on his own which was a good thing to see but he never returned to the Leafs' bench in the first period and then was later announced by the Leafs PR on Twitter that he would not return to the game due to an injury.
That initial tweet from the Leafs PR right before the second period definitely scared a bunch of Maple Leafs fans, and I don't blame them because the season hasn't even started yet and we're already dealing with injuries, something this team has gone through a lot over the past two seasons and it seems like they can never escape the injury bug at any point.
Matthews unavailable for the first week
This is not quite the news Maple Leaf fans wanted to hear with just over 48 hours to go until Toronto's season gets underway against the Montreal Canadiens, but I feel like some of us had a feeling this would happen, and here we are today, Matthews not available for the opening week of the season.
It's also being reported by Kristen Shilton of TSN that Leafs forward, Auston Matthews is not expected to be available for the Toronto Maple Leafs this week. To give you a number of games he'll miss, it's three games minimum he'll be out due to him still recovering from off-season wrist surgery. The Maple Leafs play three divisional rivals in the opening week in Montreal and Ottawa (twice), so it's clear that all three games have a significant meaning if you're Toronto because you're going to want to win those divisional games, especially when points will mean so much more down the stretch.
With that said, they're going to have to try and play without Matthews in the lineup, but it shouldn't be that hard because they've played numerous games without him in the lineup over the past four seasons and they've always found ways to come out victorious. The big guys are going to have to step up in his absence and help lead this team forward for at least the first three games of the regular season.
Here is a Matthews quote from Jonas Siegal of The Athletic that just explains how much he wants to get back on the ice to play hockey and how he doesn't feel ready yet.
Brooks claimed off waivers
This may not be the biggest thing when it comes to breaking news from the Maple Leafs, especially after the first two storylines, but this does have some meaning, nonetheless. Adam Brooks who has looked great as a depth center for Toronto over the past season and a half was put on waivers yesterday along with 42 other players and sadly, he got claimed by one of the Maple Leafs' biggest rivals in Montreal Canadiens.
But people shouldn't stress too much over this given he is a fourth-liner on this team and the Maple Leafs have tons of other options that they can slide on the fourth line and in and out of the lineup. For example, Mike Amadio, someone who got the last roster spot and beat Brooks. Don't stress too much about this, the Leafs will be fine with the handful of options they have.
With that said, here is how the Toronto Maple Leafs will more than likely look on opening night Wednesday when they host the Canadiens. Tavares filling in for Matthews on the top line with Bunting and Engvall also moving up the lineup given the Mikheyev long-term injury and Amadio slotting into the lineup too.
And here is how their power-play will shape up as well with Matthews out of the lineup to start the season. As you can see, Ritchie takes Matthews' spot on the top unit and will occupy the net front. Tavares, Marner, Nylander, and Rielly are also on the top unit with him as well. The second unit will consist of Engvall, Simmonds, Bunting, Spezza, and Sandin.
After signing up for a free account, we're going to give you a bunch of boxes with player names and you're going to pick a name from each box until you've put together a super crew that you think can contend for a NationDrafts championship. Seems easy, right? It is easy and that's not just because you're wicked smaht. 
Sign up for FREE right here
.