News and Notes: Robertson cleared, Kokkonen joins the Marlies, and Andersen skates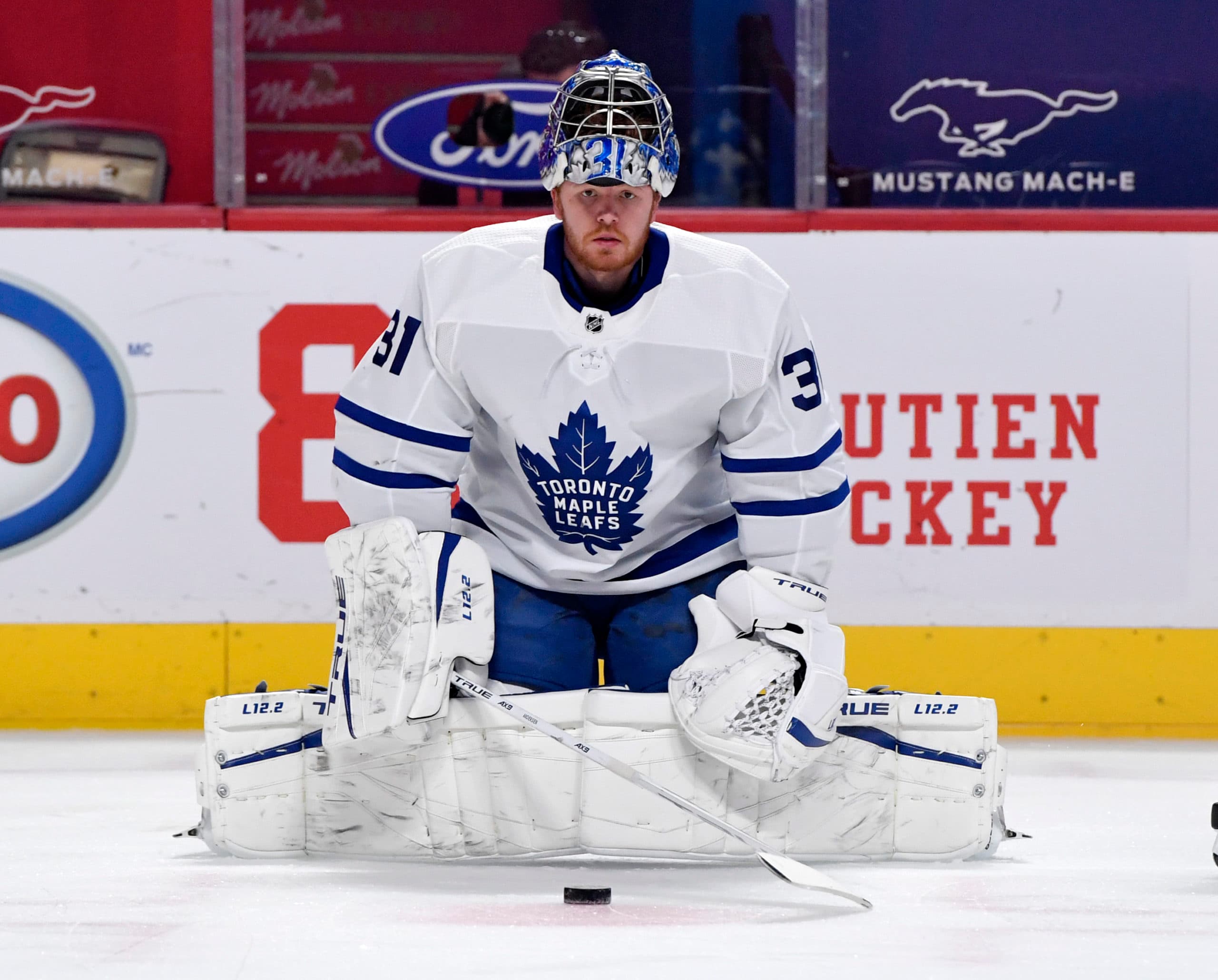 Photo credit:Eric Bolte-USA TODAY Sports
The news doesn't stop with the trade deadline, and it's been a busy morning for the Leafs. Here's a quick rundown of the events of Thursday leading into tonight's game with the Jets.
Robertson cleared to rejoin the Leafs
Following yesterday's unfortunate suspension of play for the Marlies, Nick Robertson was put into the NHL protocol because of his close contact with the team. It appears that the necessary testing has been done and Robertson is now able to rejoin the Leafs, which is quite fortunate because he's an exciting addition to a lineup that is already missing William Nylander, and in a holding pattern waiting for Nick Foligno.
It's likely that Robertson will be back with the Marlies once the Nylander and Foligno are with the Leafs, so this is his best opportunity to get in some quality NHL time, and it's nice to see it wasn't cut short.
Kokkonen to join the Marlies
The Marlies deep blueline just got a little deeper with the addition of defensive prospect Mikko Kokkonen. Kokkonen was a selection in the 2019 draft, and has been playing in Finland. This would be his first opportunity to come across and play in North America, and while the amount of playing time he'll get remains to be seen, it doesn't hurt for him to spend a few weeks around the organization.
There are also reports out of Finland that Kokkonen has re-upped with his team for the next two years, which means it will be a while before we see Kokkonen regularly playing in North America. Given all that is going on in the world, a one year extension wouldn't have really been a surprise, but two years can be viewed as disappointing, as you'd hope that if things were going well for Kokkonen he'd be able to join the Marlies after one more solid Liiga season.
Andersen skating
The fact that this is Andersen's first time on the ice in almost a month probably doesn't speak to any imminent return for Andersen, and the Leafs salary cap situation would certainly be the explanation point on that, but it's certainly good news that Andersen is able to start working out with his goaltending coach, and will likely get plenty of practice time in with the Leafs before the playoffs as well.
As solid as David Rittich looked in his Leafs debut, and the very real possibility that Rittich could be part of the Leafs tandem next season, the best case scenario for the Leafs is that they head into the playoffs with a healthy Andersen who is ready to step in if Jack Campbell struggles at all or has to deal with his own lingering injury issues.
Finally…
If you're looking to panic, nothing like Auston Matthews leaving practice early to set you off. There's plenty of non-issues that can lead to this, but we're Leafs fans and trained to expect the worst. Of course the worst is that it's something that causes Matthews to miss a game or two, and the Leafs still slide comfortably into the playoffs. The biggest downside would be that Matthews has been on a hot streak of late and it would be fun to see that goal total grow.
Brooks skating in a regular lineup jersey could either be that the Leafs committed to him playing after not being sure about the status of Robertson, or precautionary for Matthews. Either way, it's not the worst thing to put Brooks in, especially against his hometown team.