News and Notes: Thornton and Robertson skating and when will Sandin play?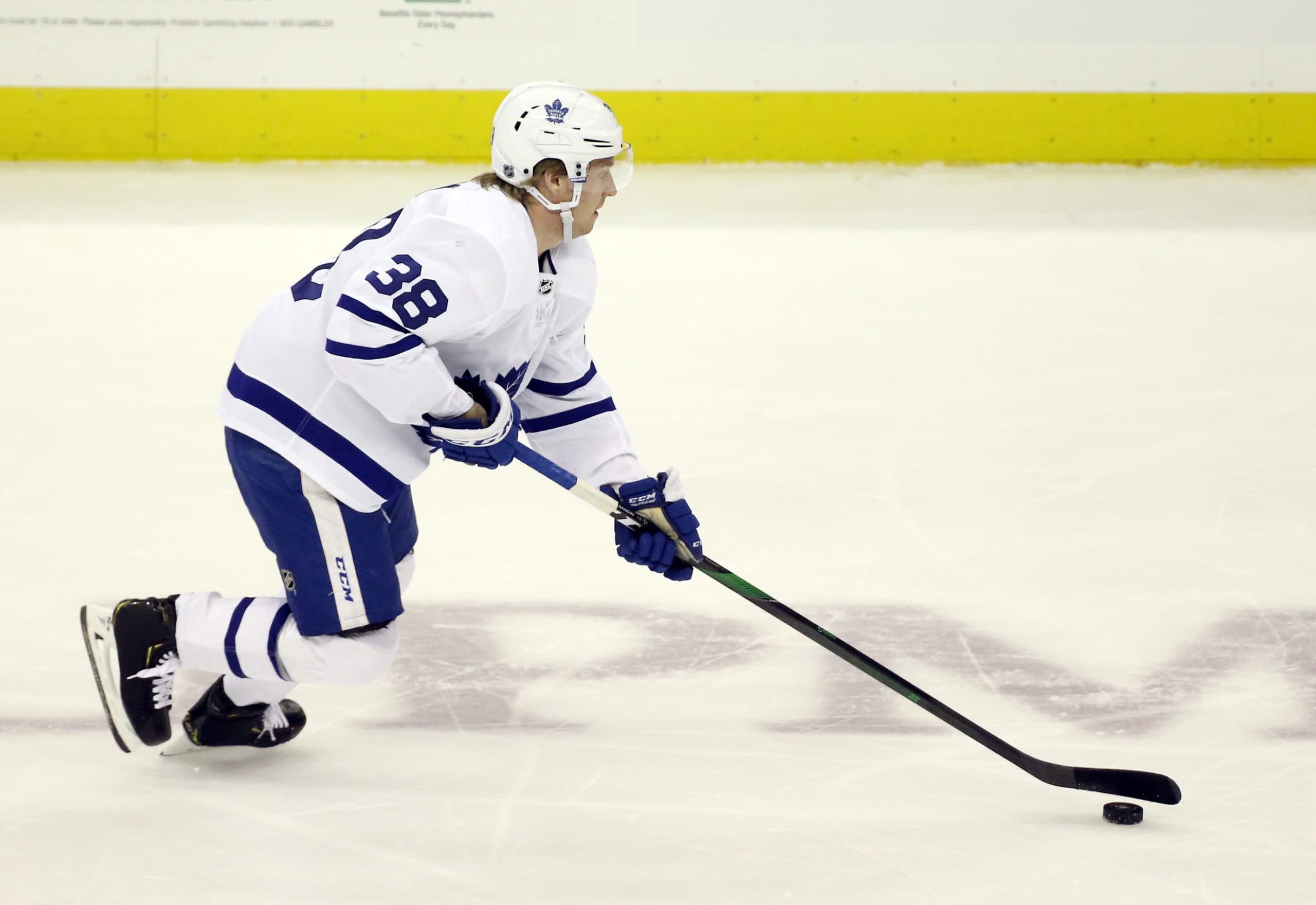 Photo credit:Charles LeClaire-USA TODAY Sports
After an eventful January, the Leafs are starting off February with a (well deserved?) rest. We've got a lot of time to fill between now and Thursday, but after that it's another sprint for the foreseeable future. Given that it was an optional skate today, things were a little slower in Leafs land, but nothing ever completely shuts down. Here are some of the doings that transpired.
Robertson and Thornton skated today
So that's pretty darn good news. Thornton is rehabbing a rib injury, and being back on the ice in a non contact setting seems doable at this point, but the fact that Nick Robertson is able to get work in already after a knee injury is exactly what we want to see in believing this will be shorter term. Both players are eligible to come off the LTIR for the February 15th game against Ottawa, but there is no guarantee that they will be ready, only that this looks encouraging.
Given the 14 day quarantine to bring players in from the U.S., it's also highly unlikely that a trade or waivers claim from 3/4s of the league would occur to offset the absence of these players from the lineup at this point.
Getting Sandin into the lineup
Now the above tweet is a just a little Dubas/Pridham paperwork. This move allows the Leafs to pay Brooks and Sandin at their NHL rates for a few days while Hutchinson, Engvall, and Spezza would enjoy their full 1-way pay while technically sitting on the taxi squad. We'll see a shuffle back to a game lineup by Thursday, but for now we can enjoy that Sandin is at least being paid as a NHLer.
"It's obviously a little frustrating," Sandin admitted to reporters on Monday about his lack of ice time. "It was a very long time ago [that] I played a game. But [I'm] hanging in there and we're having fun in practice and it's great being with the guys again. Right now, we've been playing pretty well as a group. We've been winning games, and so it's hard to get some changes [made] when that happens. We'll just see; whenever I get the chance, I'll be ready."
So yeah, the kid wants to play. There's definitely an understanding that a winning team doesn't change things up, but it seems taxi squad limbo is taking a bit of a toll.
Sheldon Keefe also weighed in on the situation:
"We're sensitive to the idea that he hasn't played yet, and how difficult that is," Keefe said.

"We've really tried to prioritize with him using this time productively to maintain or really improve his work habits and his training in the gym and maturing his body, and just learning what's necessary to be an everyday NHL player. [That's] not just from a skill standpoint, but the habits that go into everything when you take your gear off, what you're doing to take care of yourself and improve yourself. There is some growth to be had there."
So there's that. The Leafs don't see Sandin as ready to jump past Bogosian, Dermott, or Lehtonen, even for a game or two. In some ways Sandin is the victim of a competent and healthy blue line and it's difficult enough to make a case for bringing Lehtonen in on some nights, let alone looking at the defenseman who is immediately behind him.
Presumably we will see Sandin at some point in the near future, but it's becoming increasingly difficult to decide who comes out. I'd suggest for the short term the Leafs entertain the idea of rotating bottom pairings. Going with a Lehtonen-Bogosian pairing one night, followed by a Sandin-Dermott pairing the next. I'm not sure how well any of this sits with players like Dermott or Bogosian, who have made cases for being an every night bottom pair, but the Leafs have the blessing/curse of solid defensive depth this year, and other than wanting to see certain defensemen from time to time, it really is purely a blessing.