News from the Rink: Nylander, Rielly, and Muzzin return to Maple Leafs practice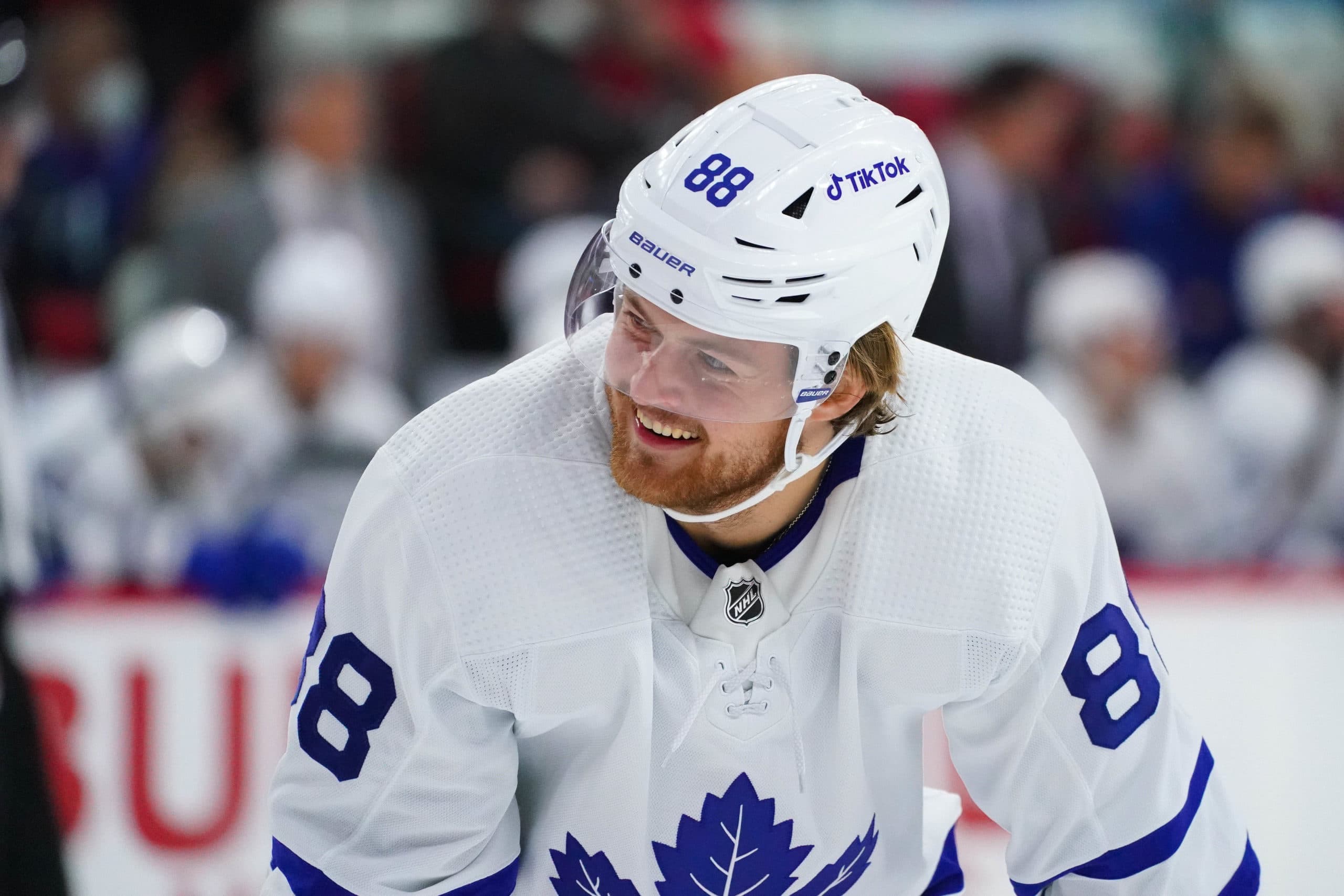 Photo credit:James Guillory-USA TODAY Sports
The Maple Leafs gain a few more players ahead of their final practice before the New Years Day game against the Ottawa Senators.
Coming out of COVID protocols today for Toronto is @William Nylander, @Jake Muzzin, and @Morgan Rielly. All three players are taking advantage of the new five-day isolation rules, allowing each of them to return earlier than expected.
Remaining in protocols for the Maple Leafs is @Timothy Liljegren, who was placed there on December 29th. He's the only player left on the COVID list. Finally, with the three of Nylander, Rielly, and Muzzin returning, the Maple Leafs have sent @Chad Krys back to the Toronto Marlies.
And if you're wondering what Nylander did while stuck in his apartment, he played video games.
That's something I would've done, too, honestly. I probably would've played Fortnite instead, but that doesn't matter.
Maple Leafs lines in practice
With almost a complete team at practice on Friday, here's how the Maple Leafs' lines came together.
When @Ilya Mikheyev got hurt in training camp, the Maple Leafs were able to place him on LTIR. As the three of Mikheyev, @Rasmus Sandin, and @Mitch Marner return, Toronto will have some cap crunching to do. That is, though, if Marner does come off LTIR before Saturday's game vs. Ottawa.
As you can see, @Nick Ritchie is the odd man out in the line combinations today, meaning he could be the next Maple Leafs' player on waivers.
In terms of everything else around the lines, each of the defence pairings looks to be returning to normal. Sandin and @Travis Dermott being the bottom pairing, with each of them, Liljegren, and maybe @Justin Holl rotating through the three spots.
Nylander entering the Maple Leafs' lineup means @Ondrej Kase and @Pierre Engvall get shifted down the lineup. That, again, leaves Ritchie out of a roster spot.
Toronto's power play also received a makeover. The first power play unit returns to normal, and so does the second unit, but it's spiced up. Sandin is back in the usual Quarterback position. It's felt like a light-year since we've seen him there.
Also in the mix is Mikheyev, who the Maple Leafs want to see have success anywhere. Allowing the 27-year-old to get every opportunity imaginable could boost his confidence a lot.
One thing I'm curious about is which players will play on Saturday. The three of concern for me are Rielly, Muzzin, and Nylander. However, Sheldon Keefe said that each of them will be an option if the medical team says so.
If I had to predict it myself, I'd say that all three of Nylander, Rielly, and Muzzin will play tomorrow. They will want to play, and I think each of them will do everything in their power to get there.
In terms of tomorrow's lineup, though, Keefe says he didn't give much thought to Ritchie being the odd man out. He says, again, that a lot of it will depend on what the medical team says.
The Maple Leafs will have a morning skate tomorrow where we'll likely find out who's in and who's out. Puck drop tomorrow vs. the Ottawa Senators is at 7 PM ET.