News from the Rink: Joey Anderson in tonight for the Leafs, Auston Matthews shaves moustache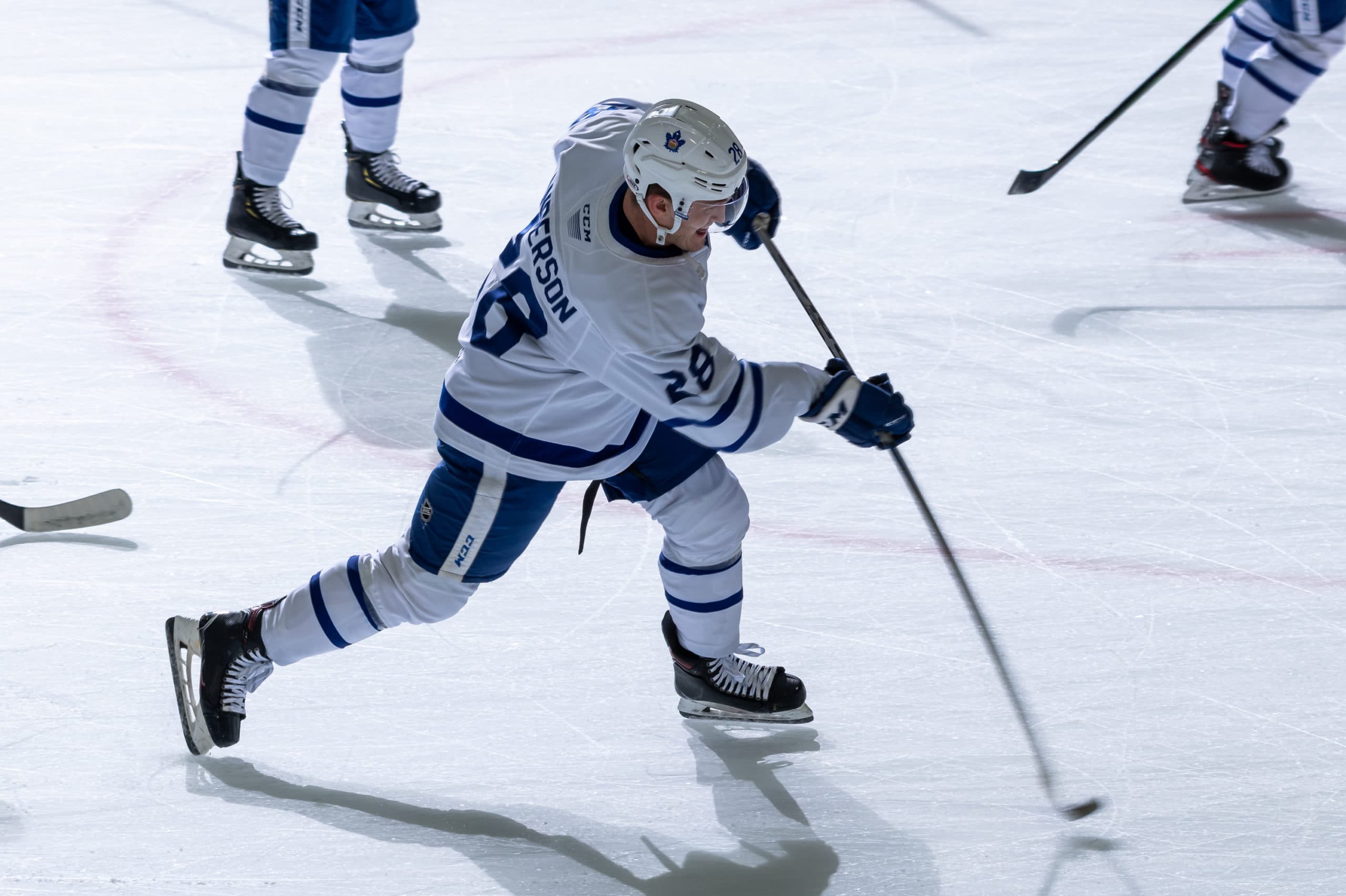 Photo credit:Christian Bonin/TSGphoto.com
The Toronto Maple Leafs take on the Colorado Avalanche tonight before travelling to Minnesota and Winnipeg for a back-to-back this weekend.
After
yesterday's practice
, Sheldon Keefe confirmed that @Joey Anderson would slot into the lineup tonight. He also said that @Ondrej Kase would skate in the morning today but would not play.
The Leafs brought Anderson on the first stop of the California road trip, which was in Los Angeles. There, he was able to visit his brother, who plays for the Kings.
"It was a really nice gesture," Anderson said on Tuesday. "They [the Leafs] know how tough last year was on everybody, so they're trying to help everybody out and make sure guys are feeling good."
Tonight, though, the 23-year-old suits up for his first NHL game of the season, playing on the third line with @David Kampf and @Pierre Engvall.
"Joey [Anderson] is a guy that works extremely hard," Keefe said after practice on Tuesday. "He's a versatile player, he's got good defensive instincts, great work ethic. We think he can help on the penalty kill. We liked his camp, we liked his start to the Marlies season, and he's been up here a few times with us now and has done well in our practices. We haven't gotten him into a game yet, but with Kaše's absence from the lineup, getting another right-winger in there helps us. And with the skillset that Joey has, it's a good fit."
Leafs projected lines tonight vs. Colorado:
As for any other lineup news, there isn't much. @Jack Campbell gets the start tonight. It will be his 19th start of the season. @Petr Mrazek is still recovering, and the Leafs want him to go on a conditioning stint with the Marlies this weekend before getting into any NHL game action.
@Joseph Woll will be the backup tonight.
@Ilya Mikheyev was also on the ice at the Leafs' morning skate today. Like I said in yesterday's article, Mikheyev is on week seven of his recovery after suffering a broken thumb. His timeline before being back in the Leafs lineup was eight weeks. It could mean he's close to a return.
In terms of Colorado's lineup, there are a few things to note.
@Nathan MacKinnon is returning to the Avalanche lineup after missing the last eight games with a lower-body injury. The more telling tale coming into tonight's game for Colorado is the red-hot @Nazem Kadri. The 31-year-old has had an incredible start to his season, scoring 27 points in 18 games.
@Cale Makar is another name you can't miss in Colorado's lineup. The 23-year-old defenceman has begun the season with 20 points in his first 16 games.
Those three will be key players to watch out for tonight on Colorado.
Auston Matthews shaves his moustache
Before we end off the Leafs game-day article, it's December 1st, which means @Auston Matthews has shaved his moustache. The 24-year-old began November asking for donations to his Movember campaign. Matthews said that if he raised $134,000, he'd shave his signature moustache.
And well, he raised the money and shaved the moustache.
It looks odd, doesn't it? He looks like he was just drafted by the Leafs again. Matthews also had the same opinion.
Once again, the Leafs take on the Avalanche tonight at Scotiabank Arena. Puck drop is at 7:30 PM ET.