News from the Rink: Mrázek to start tomorrow night, Mikheyev close to return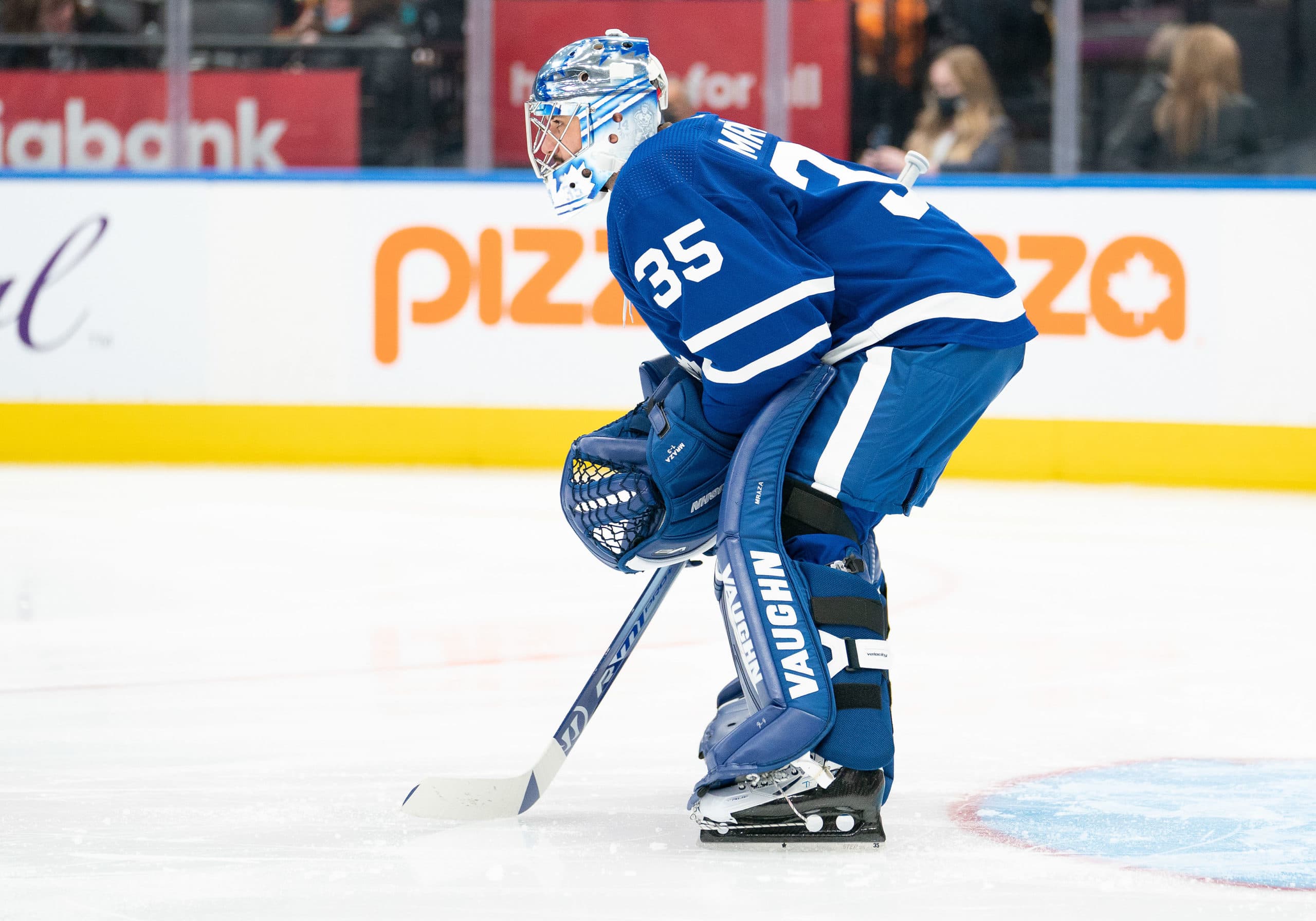 Photo credit:Nick Turchiaro-USA TODAY Sports
The Leafs are back at Ford Performance Centre for a day of practice before they face Chicago on Saturday night.
It's been a tough week for Toronto. The Leafs have won one game in their last four and have picked up three points of a possible eight. It's not the worst thing in the world, but after Thursday night's loss to Tampa, Sheldon Keefe discussed how costly mistakes are against teams like the Lightning.
"They played the game we thought they would in terms of counter-punching," Keefe said. "I think the biggest thing, though, is just their team doesn't make those kind of mistakes. They got those mistakes out of their game a few years ago and won a couple cups since. Our team's gotta figure out when we want to get rid of those mistakes."
Friday was another day at practice for the Leafs to get on the other side of that.
Leafs lines at practice:
Here are how the lines shaped up at practice, and as you can see, there are a few additions.
At yesterday's morning skate, Keefe mentioned that @Ilya Mikheyev and @Petr Mrazek were close to making a return to the Leafs lineup. The two took another step on Friday by taking in full practices with the team.
It looks like Mikheyev will slot in on the fourth line with @Pierre Engvall and @Kyle Clifford once he returns. With the way @Nick Ritchie, @Alexander Kerfoot, and @Michael Bunting have been playing, it makes sense that Mikheyev starts where he is.
In terms of Mrázek, it seems as though he will return to the Leafs lineup tomorrow night. Mrázek, though, calls himself day-to-day.
Keefe said after practice that if Mrázek feels good throughout the next 24 hours, the plan is for him to start tomorrow night. Mikheyev will not play against the Chicago Blackhawks on Saturday, though.
@Ondrej Kase has been promoted to the first line, while @Wayne Simmonds has dropped down.
With Kaše scoring six points in his past six games, it's a well-earned promotion. It also provides a glimpse as to how he fits on the Leafs' top line.
@Travis Dermott has returned to the ice after suffering a shoulder injury. Dermott is currently practicing in a red (injured) jersey. The 24-year-old defenceman was with the team for a bit on Friday before leaving practice early.
Keefe has said in the past few days that Dermott's injury is minor compared to @Mitch Marner or @Rasmus Sandin's. And with him skating, he's likely on the right track to a return.
For the Leafs, though, they play tomorrow night vs. Chicago before travelling to Western Canada to take on those teams and also Seattle.
Puck drop for Saturday's game is at 7 PM ET on CBC and Sportsnet.