News from the Rink: Rasmus Sandin, Petr Mrázek, and others return to Maple Leafs practice, Saturday game vs. Ottawa in jeopardy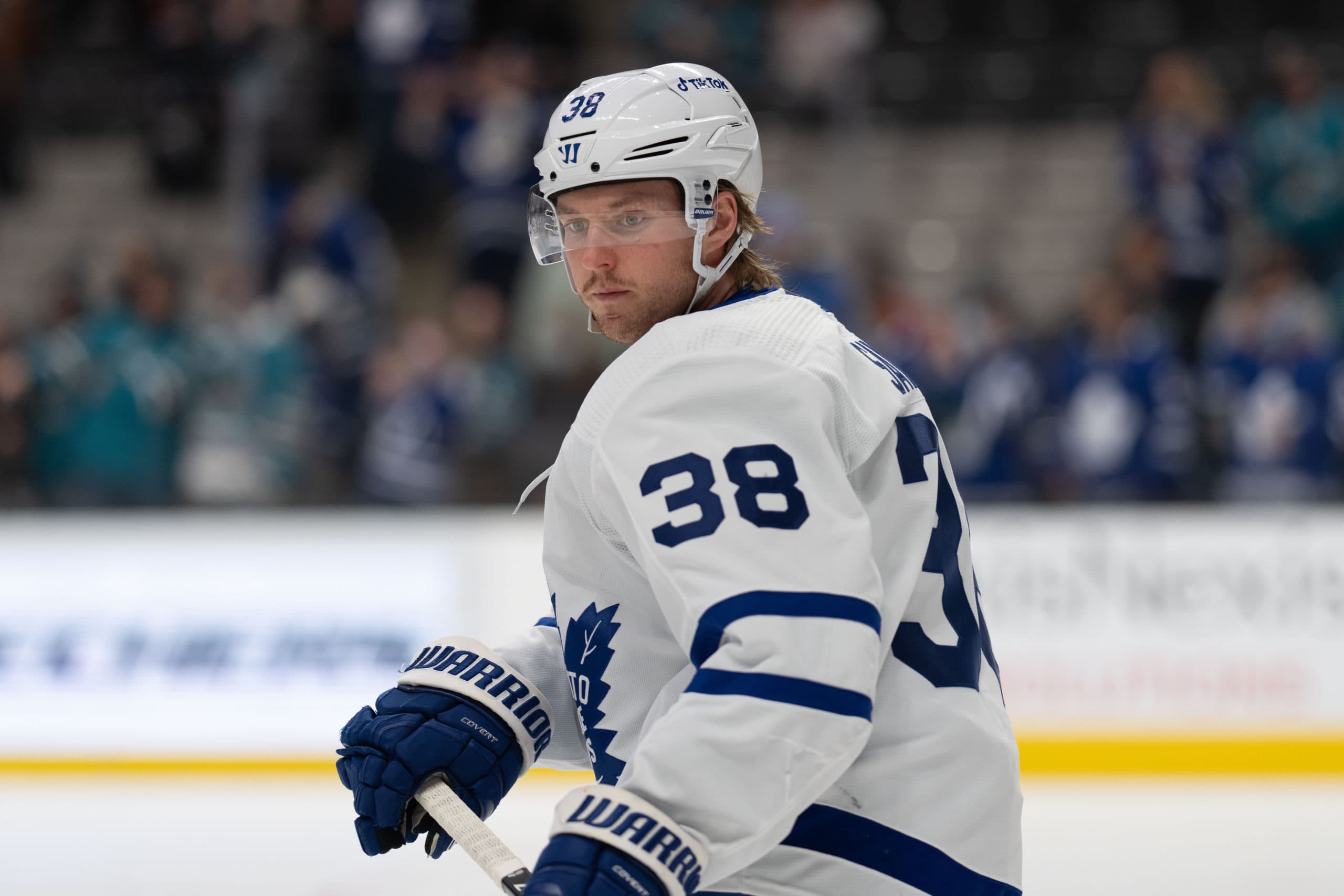 Photo credit:Stan Szeto-USA TODAY Sports
There continues to be more and more Maple Leafs players returning from COVID protocols ahead of their game vs. the Ottawa Senators.
@Rasmus Sandin, @Petr Mrazek, @Ilya Mikheyev, and @David Kampf were the four players who returned to practice today. Maple Leafs' Goaltending coach, Steve Briere, also came out of COVID protocols.
Other additions include @Teemu Kivihalme and @Chad Krys from the Marlies, who now are on the Maple Leafs' taxi squad. Toronto has also brought in Ryerson Ram's defenceman,
Gregory DiTomaso
.
As of right now, four players remain in protocols; @Timothy Liljegren, @Jake Muzzin, @Morgan Rielly, and @William Nylander. The three players who returned to practice today were all placed in COVID protocols on December 21st. Rielly, who was placed on the list on December 23rd, could return Saturday. The others will likely return sometime next week.
Maple Leafs lines at practice
With four players returning to practice, here are how the Maple Leafs' lines shaped up.
Everything seems like it's returning to normal. Once Nylander returns, @Ondrej Kase will shift down to the third line, in @Pierre Engvall's spot. Then it's a question of where Engvall might fit. Some might say on the fourth line, while others believe he's a scratch.
The defence pairings have also changed a bit. With Liljegren going into COVID protocols, Sandin joins TJ Brodie on the top pairing. That's something we've seen before when Rielly was out with an injury, and we might just see it again.
Sandin said he was close to returning from his knee injury when he tested positive for COVID-19. Today, he was just excited to be back out on the ice.
@Carl Dahlstrom was sent back down to the Marlies, who play the Belleville Senators tonight. In his spot is Kivihalme, who looks to be healthy now.
The Maple Leafs might want Dahlstrõm in some game action before Saturday's match against Ottawa, or this could be Kivihalme getting an NHL test come the weekend.
With Mrázek and @Jack Campbell both practicing with the team, I assume there'd be an update coming on who starts Saturday.
The Maple Leafs power play also looks like it's returning to form. Again, once Nylander comes back, Kaše will go to the second unit. I wonder who they move off the second power play once Kaše does return. It could be Mikheyev, but with him returning from injury, I don't believe it will be him.
QUOTE?
The Ottawa Senators have cancelled their practice today, though, so there might not be a game on Saturday.
Hopefully, everyone is alright, and there won't be another game moved in the NHL schedule. As of right now, there's no reason to believe the game on Saturday will be postponed. However, future games may get postponed due to new restrictions within Ontario.
The NHL postponed two of the Maple Leafs' games next week due to attendance only allowed at 50% capacity. These new restrictions are
reportedly going into effect
on January 7th, which means Toronto will play their next two games at home. After that, we'll likely be left asking — "What's next?"
After their game on Wednesday vs. Edmonton, the Maple Leafs will travel on a four-game road trip (Colorado, Vegas, Arizona, St. Louis) before returning home (vs. New Jersey) on January 17th.
For Saturday, though, the Maple Leafs will play the Ottawa Senators in a half-capacity Scotiabank Arena. Puck drop is scheduled for 7 PM ET.