News from the Rink: Simmonds, Spezza, Kerfoot all return to Leafs practice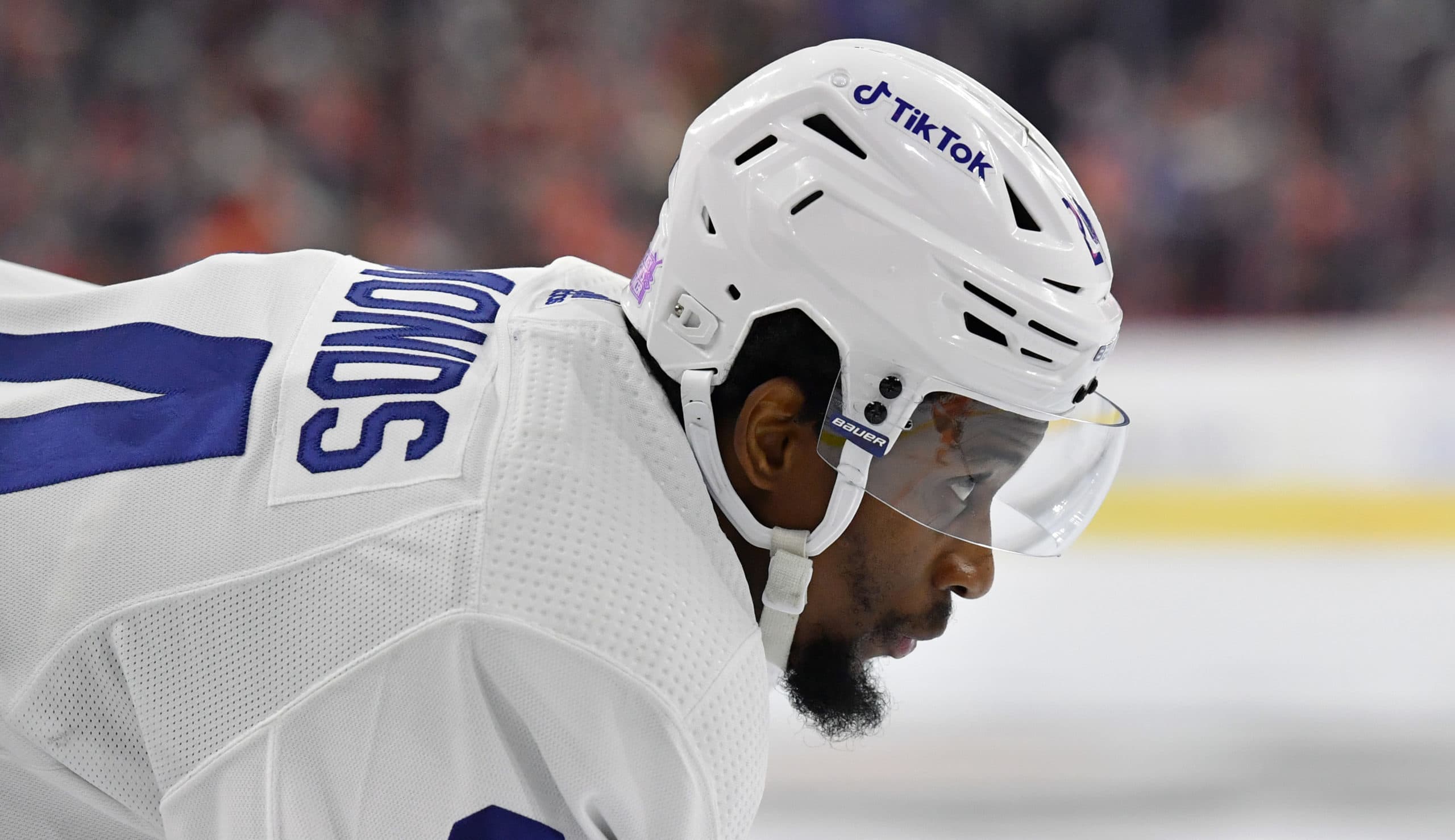 Photo credit:Eric Hartline-USA TODAY Sports
Kyle Dubas said yesterday that if @Jason Spezza, @Wayne Simmonds, and @Alexander Kerfoot pass their cardiac screenings, they'd be back at Leafs practice.
It looks like the three players have left COVID protocols.
@Matt Hellickson is the latest Marlies player to be practicing with the Leafs. The Leafs' AHL affiliate has been hit hard by COVID-19 having 24 players and five staff members test positive for the virus.
Leafs lines at practice
Here's how the lines shaped up today with Spezza, Simmonds, and Kerfoot all returning to practice.
The first line has stayed the same as yesterday. With Kerfoot returning to practice, he slots in with @John Tavares and @Ondrej Kase. The third line consisting of @Kyle Clifford, @Pierre Engvall, and @Joey Anderson stays the same.
As Spezza and Simmonds return today, @Nick Ritchie comes down to the fourth line from the second line.
@Ian Scott and @Joseph Woll return as the goaltenders for the second-straight day. However, Woll is the only player available to play, as Scott is still on Injured Reserve.
"I don't believe we would have enough defencemen to play, and we would be also short one goaltender," Dubas said on Sunday. "[Ian Scott] practiced today, but he's still on Injured Reserve, so we have [Joseph Woll] that came in and practiced today. But, I think we would probably still be short one or two depending on the way things shake out."
Injury Updates
@Mitch Marner is once again skating at Leafs practice today. The 24-year-old suffered a shoulder injury earlier in December after colliding with @Jake Muzzin at practice.
Although he's skating, Dubas said yesterday that the Leafs won't rush him back into games.
"Mitch's status is that obviously his rehab was upended by the shutdown, the pause, and our activity," said Dubas on Sunday. "It was good to see him out there in practice today, but certainly not a player that we would rush along whatsoever. So, it's tough to really predict at this point. I think after a few more days of practice, we have a better read on that. But certainly to see him out there in practice today is a step in the right direction."
Dubas did hint at a possible return on Wednesday, but now with that out of the mix, we could see Marner make a return on Saturday night against the Ottawa Senators.
After today's practice, though, Marner said that he and Muzzin now look back and laugh about that moment.
Marner, like Dubas, also said he's not looking to rush back into the Leafs' lineup.
It's not clear as of yet, though, whether or not Leafs' head coach, Sheldon Keefe, will be available for their next game. It's possible that assistant coach, Spencer Carbery, won't be available either.
"They were on the third day of positive tests for us," Dubas said after Sunday's practice. "Their condition is, I think, both are doing well and I've checked in with Spencer, and then Sheldon, I talk multiple times per day. They would be coming out on the third day, which would be Tuesday, potentially. So, that's if they're asymptomatic and everything else clears."
There's still a lot that's up in the air in terms of games and when they will be played. But as it seems right now, the Leafs' next game will be on New Years Day vs. the Senators at 7 PM ET.