NHL's salary cap rise gives Maple Leafs more wiggle room, adds hope to league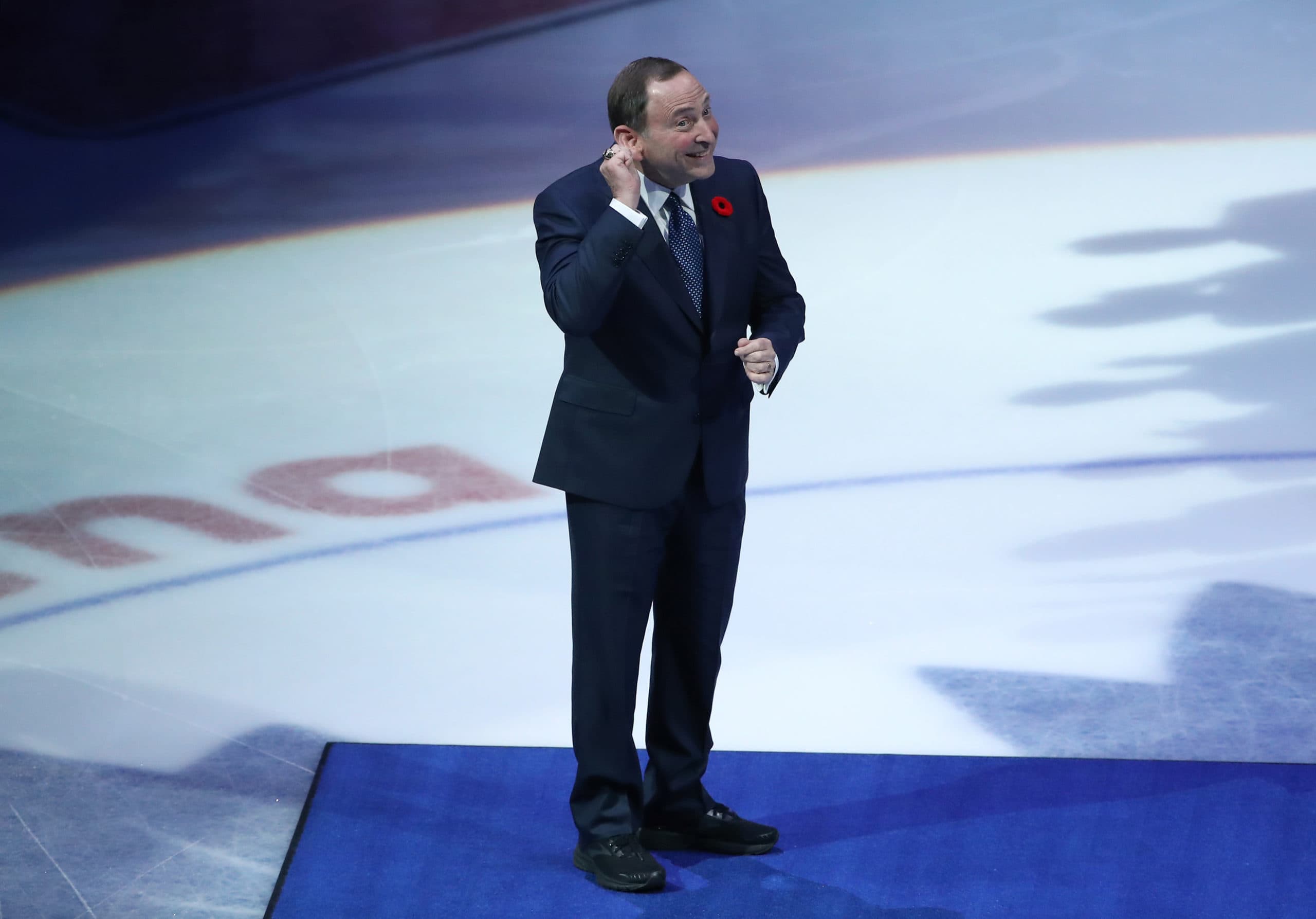 Photo credit:Tom Szczerbowski-USA TODAY Sports
For the first time since 2019, the NHL's salary cap is officially rising.
Prior to Game 1 of the Stanley Cup Finals between the Tampa Bay Lightning and Colorado Avalanche, NHL Commissioner Gary Bettman and Deputy Commissioner Bill Daly addressed the media. The two
spoke on a number of topics
, but never really mentioned how much the salary cap would rise.
That was, until Thursday evening when the NHL and NHLPA confirmed that the salary cap is rising to $82.5 million for the upcoming season.
This isn't a significant jump by any means, nor were we expecting a huge rise. However, it's one that gives the Maple Leafs a bit more room to move pieces around. As of right now, Toronto has a projected cap hit of $75,405,616, meaning they have $7,094,384 in projected space to use this summer.
Although it's only a $1 million increase, it's still a significant enough amount where it catapults you into a bit of comfortability with the
Jack Campbell negotiations
. I'm not sure how much it changes, really, but you'd think discussions could get a little warmer as we get closer to July.
Add that with the
report
that the Maple Leafs are just finishing their pro scouting meetings and this could end up being an interesting few weeks. Again, though, it's only a million bucks and other players need to be added to Toronto's roster too, so it's not that big of a change.
But the salary cap rise isn't just good for this season, but the future of a cap world in the NHL. Let's be frank, players need to be paid a lot more for their work and it's about time they did so. To get to that point, the salary cap needs to go up significantly.
And maybe it will.
The NHL is the slowest growing league of the big-four sports here in North America. The MLB has no salary cap at the moment (but a luxury tax), the NFL has a cap ceiling of $208.2 million which is almost three-times more than the NHL's, and the NBA has a salary cap of $122 million with a luxury tax of $149 million.
Looking at how much the most paid player from each sport makes, the NHL comes no where close. Max Scherzer (MLB) averages $43 million per year, Steph Curry (NBA) makes $53.8 million each season, and Aaron Rodgers makes $50.272 million this year.
Connor McDavid is the highest-paid NHL player and he averages $12 million each season. Not even close to the rest of the field.
This rise, although only $1 million, offers a glimmer of hope that the NHL could be changing things in the coming years. Honestly, I wish they'd add a luxury tax to make it at least a bit more interesting, but I doubt we see it.
TLN's Earl Schwartz makes an interesting point above about the salary cap possibly taking a big jump for the 2024-25 season, too. If that so happens to be anywhere near a possibility, look out for the Auston Matthews negotiations because that's the season where his next contract begins.
He's about to get paid.
In North America and in Europe with pro soccer, the richest teams can throw around money like it's nobody's business. I believe to make this league a lot more enjoyable, the NHL has to allow their teams to do that to an extent.
This cap rise is a step in the right direction, but the next three years will need to be the biggest for any significant salary cap changes to happen.
(NHL salary information via PuckPedia.com, other salary information via Spotrac.com)