Nick Cousins plays hero in overtime as Panthers take the series in 5: Game Highlights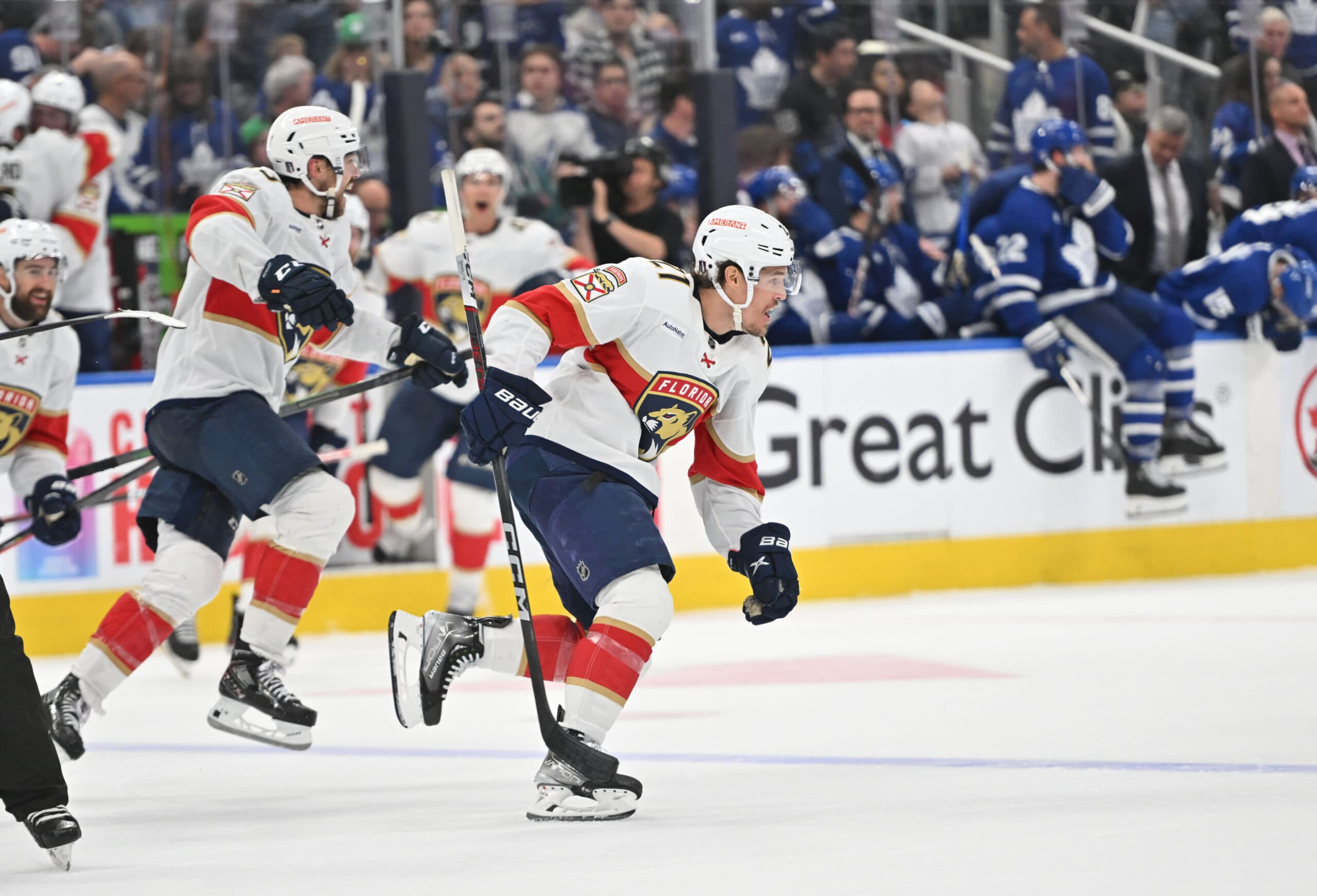 Photo credit:Dan Hamilton-USA TODAY Sports
Well, Florida pulled off the upset, knocking out the Leafs in just five games. Sergei Bobrovsky was excellent again stopping 50 of the 52 shots he faced in the win. Toronto scored just two goals in each of their last seven games. Below are the highlights from the game.
On an early powerplay for Florida Joseph Woll made a pair of saves to keep the game scoreless…
The Leafs nearly killed it off but Aaron Ekblad beat Woll from the point with five seconds left on the McCabe penalty…
Late in the first Carter Verhaeghe doubled the lead. Timothy Liljegren fumbled a bouncing puck and Anthony Duclair set up Verhaeghe for a one-timer…
Toronto came looking to get back into it in the second period. John Tavares created a couple of chances off the forecheck here…
Nearly halfway through the game Morgan Rielly finally got the Leafs on the board. His long shot deflected off the panthers defender and past Sergei Bobrovsky…
Toronto looked to have tied the game late in the second. Rielly drove the net and jammed the puck under Bobrovsky. The play was called no goal on the ice and there wasn't enough evidence to overturn the call…
With less than five minutes remaining in their season William Nylander saved the day with a beautiful goal. He beat Bobrosvky short side off the rush to tie the game…
Sloppy play in the defensive zone nearly ended this game in regulation. Woll bailed out the Leafs yet again…
Matthews had a couple opportunities to win it in the extra frame. Bobrovsky denied him in tight…
It's another heartbreaking end to a season for the Leafs. Ontario boy Nick Cousins clinched the series for Florida with an overtime winner. Radko Gudas screened Woll and Cousins fired a wrist shot to win the series in five games. 3-2 Panthers final.