Nicolas Aube-Kubel vs Wayne Simmonds: Training camp battles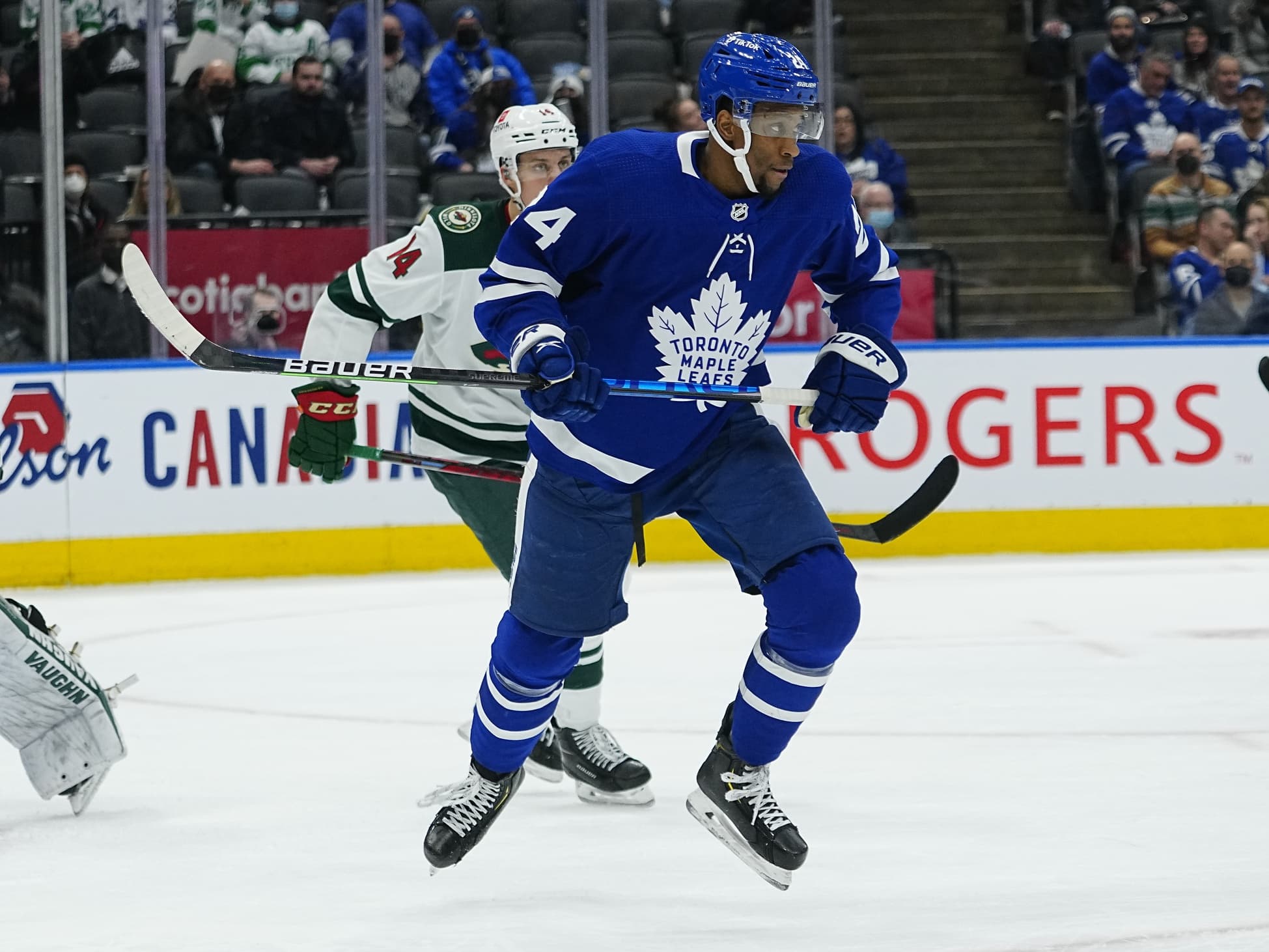 Photo credit:© John E. Sokolowski-USA TODAY Sports
You always want to see a veteran go out on their own terms. One last shift, one final salute to the fans before walking down that tunnel for the final time as a player in the National Hockey League.
Unfortunately, far too many players don't get to make that choice. Whether through injury, diminishing skill, or other external factors, most players exit the NHL before they feel ready to hang up the skates.
And that very decision may have been made for Wayne Simmonds.
Simmonds is coming into this year's training camp at 34 years old, coming off career-worst years both stat-wise and by average time on ice. In the playoffs, in particular, his usage dropped to some of the lowest minutes he has seen in his entire tenure as a Leaf. Simmonds is entering the final year of his contract, and given the sheer number of forwards who will be trying to secure roster spots for the opening night lineup during training camp, Simmonds may end up the odd man out, with his physicality being the only major factor separating him from the pack.
Enter Nicolas Aube-Kubel.
The 26-year-old winger is poised to take on a similar role to that which Simmonds has filled in the past, a bottom-six heavyweight who can contribute offensively while also hitting anything that moves. In fact, the two players had similar results on the physical side of the game. Simmonds recorded 148 hits in 72 games, and Aube-Kubel landed 140 in 74 games split between the Flyers and Avalanche.
In terms of how they stack up in other categories, let's take a look at the numbers:
Head-to-head, the veteran Simmonds loses most of the categories considered. His offense has dried up and his defensive metrics suggest that he's become a defensive liability. Aube-Kubel on the other hand has the advantage and disadvantage of youth- he scores at a decent rate for a fourth-liner, while rarely ever being on the ice for a goal against. The only area in which he ranks below Simmonds is penalties taken, and in the interest of fairness, fourth-liners, especially ones playing a physical role, are going to take penalties.
More than anything else, the thing that stands out when directly comparing the two players is the speed. Neither of them will ever out-skate Connor McDavid, but there is a noticeable difference between them. Simmonds has never really had foot speed in his toolbox, instead relying on a more deliberate precise stride, when he uses that to make contact, he makes it count. Aube-Kubel on the other hand, is a tenacious rottweiler on ice. A quick glance at the video evidence suggests that he may in fact be trying to skate directly through the players he hits.
The conclusion one could reach with all of this in mind is that Aube-Kubel may have been brought in to directly replace Wayne Simmonds in the Leafs' opening night lineup. And with the salary cap situation in Toronto being so tight, Simmonds may not even be kept on the roster as the 13th forward, instead, he may have to accept that his abilities at the NHL level have taken a notable step back and transition into being a mentor figure in the AHL for the many prospects that will make up the Toronto Marlies.
Father time is undefeated, but Wayne Simmonds never backs down from a challenge. In a recent interview with the Toronto Sun, Simmonds stated that he spent the summer working with various skills coaches in an effort to revitalize his game.
"Reinvent is definitely the right word," said Simmonds to The Sun. "I'm not the same player I was, obviously, but there's still a lot I have to give. I have a big heart and I'm going to give it my all, no matter what."
Now only time will tell if Simmonds will be able to capitalize on that hard work to retain his place in the Leafs' lineup and earn another chance to end off his career on his terms, or if the new blood will win out and send the Wayne Train on a direct line to Coca-Cola Coliseum.
(Stats courtesy of Evolving-Hockey.com and hockey-reference.com)