No outside help: Leafs players have to find their own answers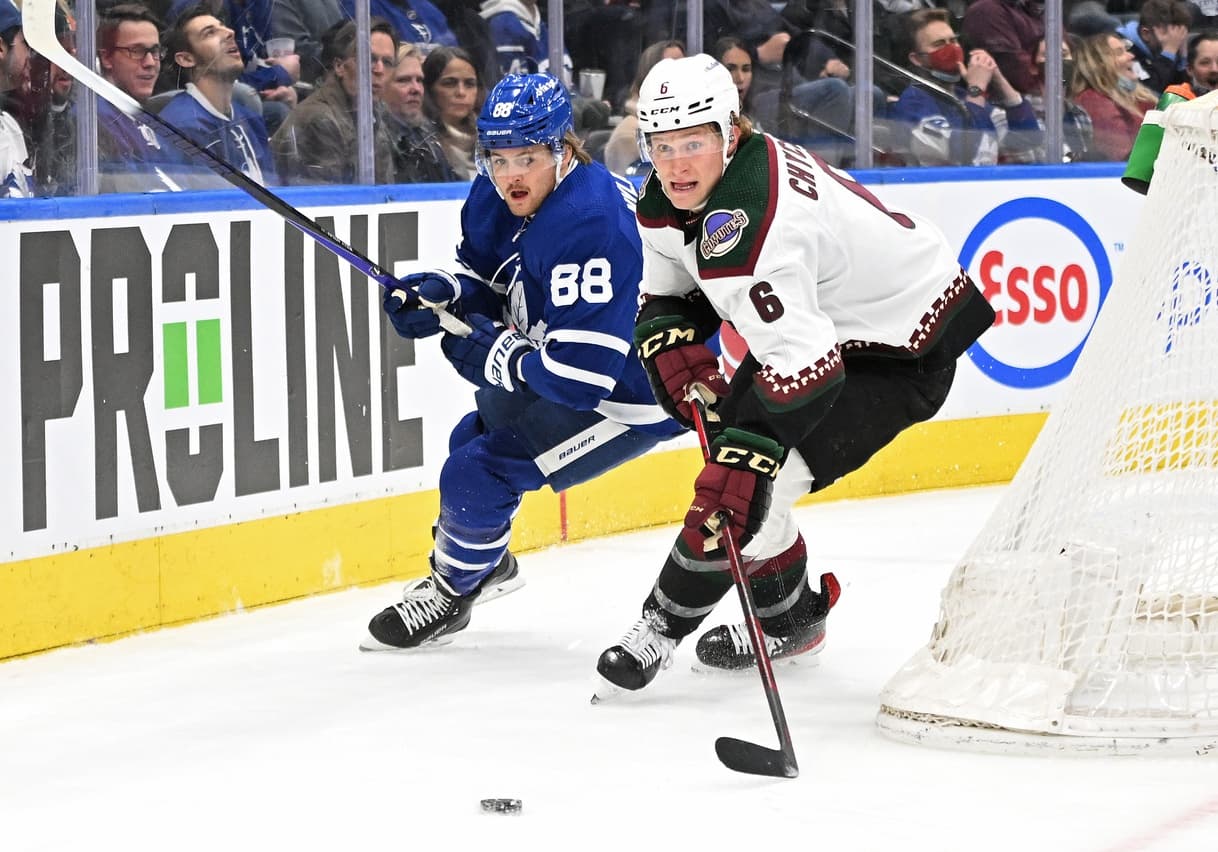 Photo credit:© Dan Hamilton-USA TODAY Sports
The Leafs are still just seven games (around two weeks) into the season, so there isn't much we can seriously look at in terms of issues with the team to this point. As I've pointed out before, we can't get too swept up in what's been essentially a handful of games. But there are a few things it seems we're still waiting to happen, and that's part of the reason I think this team (the players, I mean) need to get used to the idea breaking through this mediocrity themselves.
As of now the Leafs sit with a 4-3-0 record. They're out of a playoff spot, and obviously haven't banked any separation points yet…something we would expect them to do eventually, if they are truly the contenders we think they are. On the surface these aren't really big deals. But I think there are some valid concerns people are having, and the temperature of the fanbase certainly seems to be up and down with each game, something you want to break away from as a team sooner than later.
In the interim we're in this weird holding pattern where everything seems to get blown out of proportion a little. See: The Keefe/Marner media exchanges, Chychrun rumours, Murray panic, and so on.
Chychrun rumours
First and foremost I think the Chychrun discourse is unhinged. The proposed asking price that insiders like Dreger have been floating has been as much or more than the Sabres pulled in for Jack Eichel. Absurd.
Chychrun is a decent player on a rotten team, and put up a few decent boxcar numbers a couple years ago. He doesn't fit the Leafs back-end at all unless they're moving on from perhaps two of Muzzin, Liljegren, and Sandin in the deal, and none of that really makes sense.
For my money I'm just holding on and seeing what I finally have in Liljegren and Sandin in the long run. Grind it out, let them do their thing, and see that they probably end up eclipsing Chychrun anyway. This type of panic move never made a lick of sense for the Leafs, and I hope it doesn't happen if anything even close to those rumoured asking prices is a reality.
Bottom six is looking weak
It's no secret that the Leafs have to find value on the margins in order to uphold this top-heavy model of salary to 4-5 stars. They've continually done that in a tight cap world, and this year should have been no different…at least on paper. Their additions of guys like ZAR, Aube-Kubel, and Jarnkrok should have been solid supports. They really haven't been to this point, as the lower line combos have been getting caved in a bit.
But again, you have to trust these moves to shake out. These are not weak players, their track record shows they can bring it in those roles eventually. Another wait and see that shouldn't need too much tinkering, especially this early.
The top line is still cold as hell
Matthews is a 60-goal scorer and Marner is a top-three passer in the league. Moving on.
Goaltending is a bright spot now, but it'll almost surely test our patience again
As far as good stories go, the Leafs' most positive outcome to this point has been Samsonov's stability in net and the glimmer of hope he has put all that potential in the right direction finally. But the hot start is just that, a hot start. Murray will eventually come back, the team will need to get his looks in, and Samsonov will cool down. It's just what happens. This was always supposed to be a tandem and I bet it will get back to that at various points in the season.
I think this is all just to say that as much as this narrative sometimes gets overused: It's on the players to just figure this out and string the wins together. Unless the team quits on Keefe outright like they did on Babcock, you can't really point to him yet. Dubas made the well-thought-out moves about the margins of the lineup and they should pan out and support the top line stars, who themselves should be able to break out soon. I don't think there's any help coming in the form of a Chychrun, a different look at coach, or real movement in the bottom six aside from some line shuffling. This is the team: It's partly familiar, partly unfamiliar, and needs to have time to find some kind of formula.
It really is just a wait and see with these players. Take the early bright spots like Robertson and Samsonov, and hope a few more – maybe Sandin and Liljegren, the new additions on the bottom lines – continue to emerge as the calendar clicks by.