Not so spooky Leafs: Halloween edition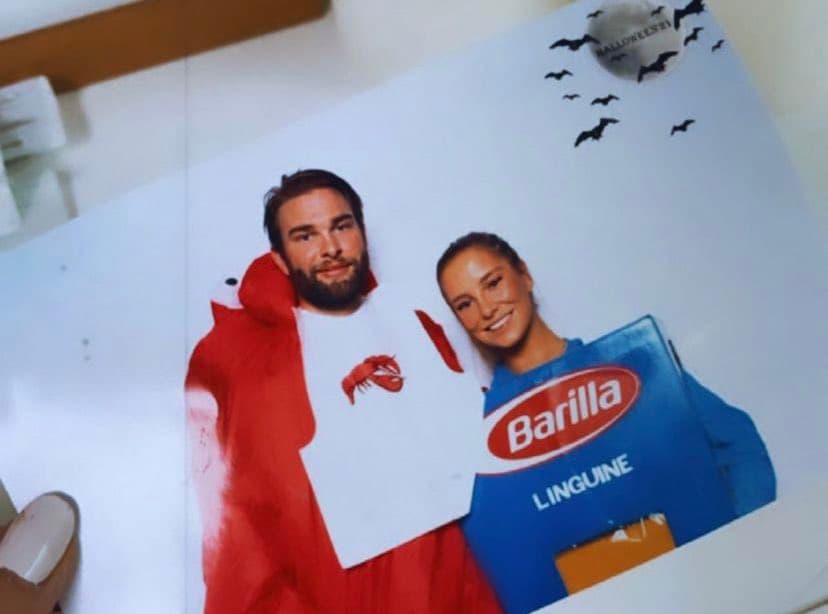 Photo credit:INSTAGRAM: @ASHLEYSONNEY
The cool weather is here, gourds are a plenty, hockey is finally back, and spooky season is upon us. The Toronto Maple Leafs celebrated Halloween a little early this year according to their social media accounts with a food-themed costume party. Let's take a look at their costumes and see what some of the Leafs came up with.
Nick Ritchie and Erica
Not going to lie, we're off to a good start with Ritchie's costume. The pair decided to bring the battle of fast food to life with their Wendy's and KFC inspired costumes. Add a cloak and a wand, and I feel that Ritchie's costume could double as a wizard, too.
Alexander Kerfoot, Ilya Mikheyev and Kristina
So does this confirm that KFC is the Leafs' go to cheat day meal? I think so, to be honest. Alexander Kerfoot took a page out of Ritchie's book and also went as Colonel Sanders. Ilya Mikheyev took a different route and appears to be a bucket of KFC chicken, while his wife also dressed up as Colonel Sanders. Maybe the Leafs should have signed a helmet deal with KFC instead, who knows.
Jake Muzzin and Courtney
Now we're getting to my favourites of the bunch. I really like this combo, it's creative and I feel like any and every one can relate, because who hasn't made banana bread in the past year? Muzzin in a hat shaped like a piece of bread made me laugh, so I hope you enjoyed it as well …But the question must be asked, do we think Muzzin is a chocolate chip banana bread fan, or not?
Justin Holl and Audrey
Took me a second to figure this one out, but I'm pretty sure that Holl and his wife are buttered corn, and I love it. As a fan of all things corn and big Halloween costumes, I'd say that this pair hit it out of the park.
Jack Campbell and Ashley
If I don't see an ambassador deal with Jack Campbell and Red Lobster soon, I'm going to be very disappointed. I guess Campbell hasn't had the chance to take the boys out for a nice Red Lobster dinner yet, so he brought Red Lobster to them! The lobster and linguine combo is perfection, this is without doubt another one of my favourites from the night.
Mitch Marner and Stephanie
Marner and Stephanie take the crown with this one, no pun intended. Marner dressed up as Burger King, Stephanie is the Dairy Queen, and Zeus is Taco Bell! Zeus adds the perfect touch to their costumes and makes this my favourite from the Leafs' Halloween celebrations.