Now is the time for Petr Mrazek to show up for the Maple Leafs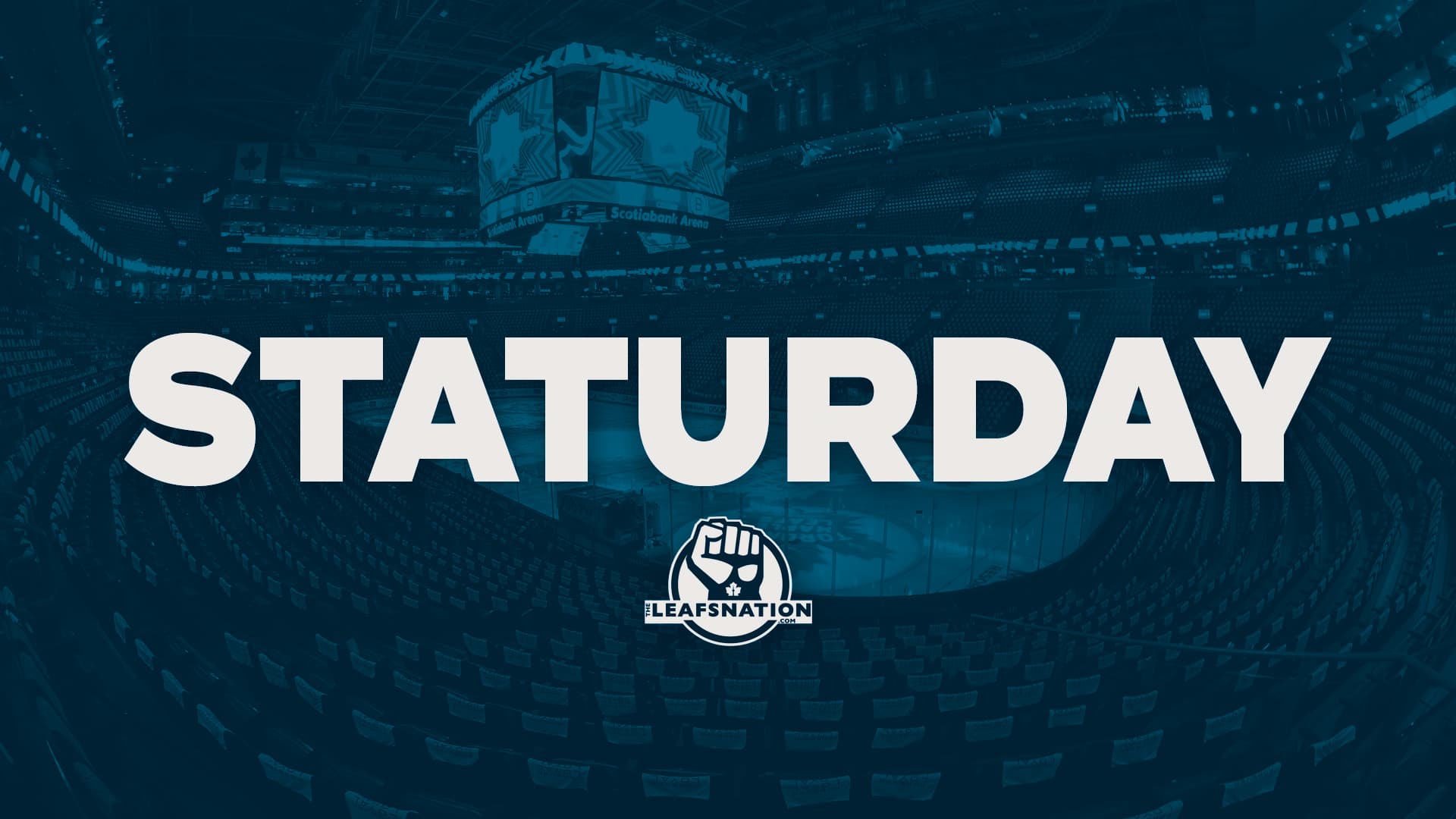 As the Leafs head into February, a hectic schedule looms over the horizon. With 14 games in the next 30 days, including two back-to-backs, the resilience of this team is certainly about to be tested. It doesn't look much nicer into March and April either, as the league had to fit in
11 games that needed rescheduling due to COVID issues.
With the tumultuous season he's had so far, filled with injury, re-injury, and playing second fiddle to an elite version of @Jack Campbell, there was little opportunity for Mrazek to get his groove going. Mrazek has played in just 5 games for the Leafs so far, with a save percentage in all situations just a hair under 90% at 89.9%. This is a fair shade lower than his career average of 91.0%.
Side note: I always try to do 90% or 95% or whatever, because it annoys me when people talk of save percentage but don't actually do per cent, i.e. saves per 100 shots… 0.899 is not a percentage! Even if it looks nicer! OK, rant over.
Regardless of how the season has gone thus far, the opportunity arises now to, not take the reigns, but be an important part of this team for the first time this season.
After the Leafs signed Mrazek to a 3-year, $3.8M AAV contract, expectations were that he'd be here all season to reduce Campbell's workload. But, his unavailability combined with Campbell's brilliance made that impossible. Fans are, understandably, starting to think — or perhaps are already convinced — that the cap hit he bears unnecessarily tightens the purse strings for the Maple Leafs, who have
just $194k of cap space at the moment
.
This is his opportunity to prove the fandom wrong.
The basis for the post is that there's a solid basis to believe that Mrazek can be a decent contributor for Toronto, as long as he's healthy. But before we get into that, a quick primer on goalie stats is needed. Typically in these columns we look at shot attempts, or Corsi. For goalies, we don't care so much about blocked shots, so we use unblocked shot attempts, or Fenwick, as the basis for analysis. We also often use some abstractions of that, models that amalgamate a lot of stats into one number, such as Goals Above Replacement or Wins Above Replacement, for both skaters and goalies. We also typically try to isolate the location of shots, as shots from the point are typically a lot easier to save than ones from the danger zone right in front of the net. All of this together is our best approximation to how good a goalie is.
We do this because simple stats like save percentage and (*dry heaves slightly*) goals against average (GAA) are not repeatable enough to be relied upon.
Goals Above Replacement
Since the era of counting shot attempts, 2007, of goalies with at least 1500 minutes of 5-on-5 ice time,
Mrazek has the 49th best rate of "Goals Above Replacement" per Evolving Hockey
. Our beloved @Jack Campbell sits 16th. @Frederik Andersen annoyingly sits 15th. Each of those players sit higher than @Andrei Vasilevskiy for some reason, who sits at 58th so there's always reason to question a model like this. Here are each of his seasons with more than 100 minutes of 5-on-5 ice time, again using the "Goals Above Replacement" model from Evolving Hockey (for a glossary of these terms look
here
and
here
):
That's why we always use more than one model, when talking about goalies especially.
GSAx/GSAA
The other models I'll use are twofold, but one is sort of a starter plate for the latter. Essentially these models compare the number of saves a goalie made versus a baseline. So a positive number in Goals Saved Above Average (GSAA) means that the goalie we're looking at saved that many goals more or less than a league average goalie would have allowed on the same number of shots.
From
Hockey Reference
, here is Mrazek's career in GSAA, shown in the last column:
There's a range of really bad seasons and pretty good seasons, which is a good summary of Petr Mrazek's career. I like GSAA because it's a very quick "thumbs up/thumbs down" look at a goalie, which makes comparison really easy. But, goalie analysis is weird and difficult, so easy is probably "too easy".
That's why we have Goals Saved Above Expected (GSAx), instead. GSAx, such as
the model from Moneypuck
, takes each save and compares it to the expected save percentage on a shot from that location. Every goal they allow is a 'minus' on their tally, which is adjusted based on how likely that shot was to be a goal. Then, every save they make is a 'plus' on their tally, again based on the expected shooting percentage on that shot.
In the 2020-21 season, Mrazek actually led the league in GSAx per 60 minutes of ice time, though he did only play 12 games, an admittedly small sample. In seasons with a bit more ice time, here's how Mrazek fares from the 2019-20 season to the 2014-15 season:
Once again, there's a range of really bad and pretty good.
Another way to look at this is to use visualizations from
HockeyViz
. The images below show his 3 seasons in Carolina before coming to Toronto. The bars at the top show how many "expected goals" (xG) he saved versus goals he actually allowed (G), and the difference would be GSAx. Below that is a "heat map" showing what his save percentage was from that location as compared with what's expected, based on years of data showing expected shooting percentage from those locations.
In the two seasons with larger minutes, 2018-19 and 2019-20, we can see a bit of a weakness on the glove side, which isn't unusual. In 2018-19 he was excellent at covering the blocker side from all the dangerous spots. In 2020-21, which again is a small sample, he seemed to have very good control of the front of the net. For comparison, here are the same charts for Jack Campbell's last two seasons in Toronto:
Obviously, the last two years, Campbell has been elite, especially this year. That difference between xG and G this year is staggeringly good. We're not expecting that level of dominance from Mrazek, but, so far, I think we've got enough evidence to say that he's a good goalie who's had a tough start to this year.
Final Thoughts
Other than a rough stint in Philly (who hasn't had a rough stint in Philly, really), and a bad year in his last year in Detroit, @Petr Mrazek is generally a good goalie. He is haunted by injuries, which Leafs Nation has obviously seen already. But assuming he's been able to properly rehab his injury, the upcoming stretch of games will allow Toronto to hopefully see Mrazek at his best.
With him signed for the next two seasons, this latter half of the season will be a test for Mrazek to see if he can still be part of the organization going forward. If he's not living up to his paycheque, either by performance or a continued string of short term injuries, a move will have to be made. The Leafs will need the cap space to re-sign or replace @Jack Campbell, who makes just $1.65M per year on his current contract, which expires at the end of this year.
I expect he's going to rise to the occasion, in my heart. In my gut, though, I fear he's just going to get hurt again just when the opportunity is there for the taking. Only the next few months will tell which it is.