Oddsmakers give Maple Leafs and three other NHL teams best odds at winning the Stanley Cup in 2023-24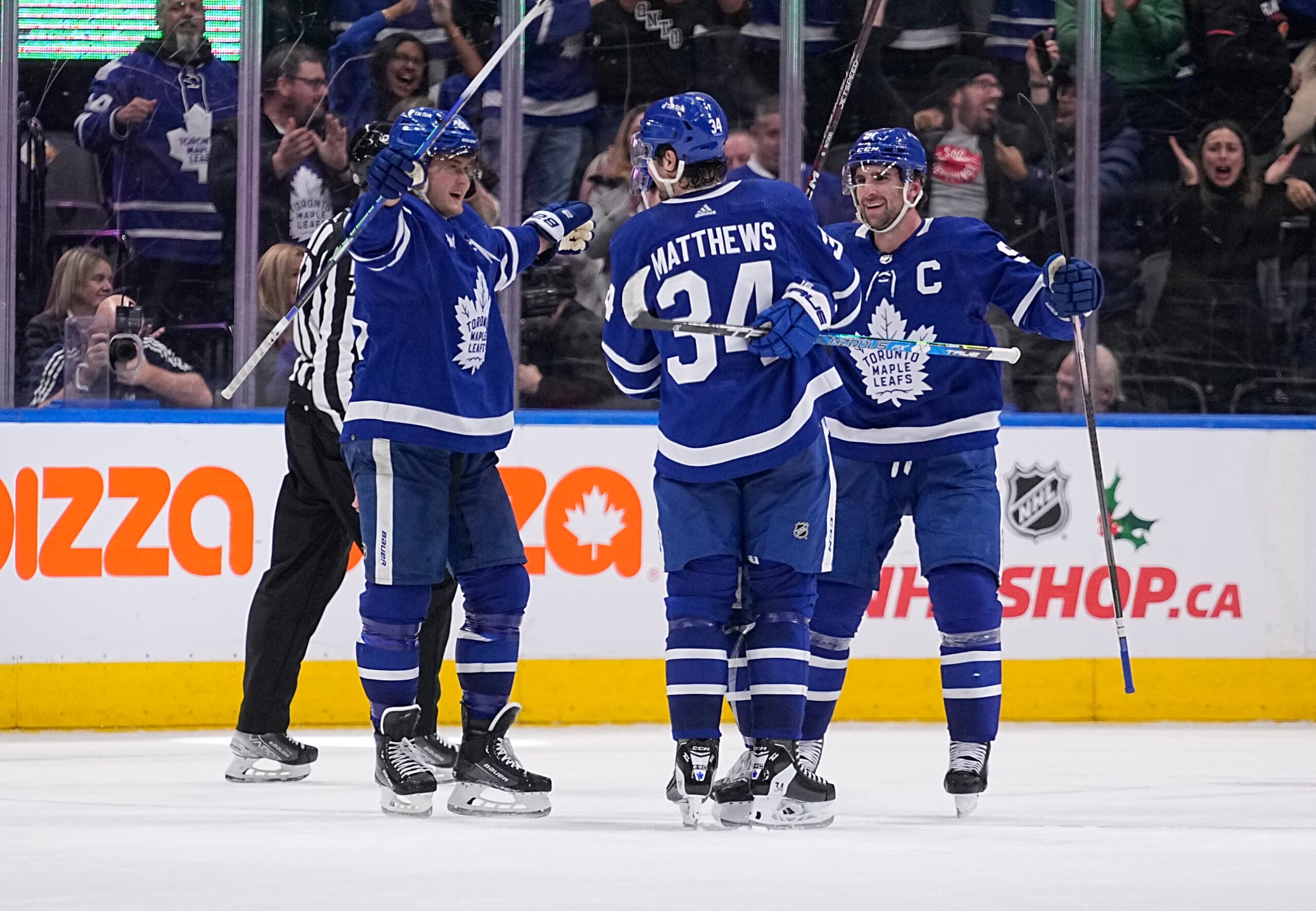 Photo credit:John E. Sokolowski-USA TODAY Sports
Be sure to check out the latest NHL lines with online Betano!
Although Maple Leafs fans get let down yearly by their favourite team in the playoffs, oddsmakers have again given the Toronto Maple Leafs some of the best odds to win the Stanley Cup.
Ever since the beginning of the Matthews, Marner, Nylander era, the Maple Leafs have been considered a powerhouse team during the regular season, but a team that can't get over the hump in the playoffs.
As we know, the Maple Leafs finally slayed the dragon and made it to the second round of the playoffs in 2023. However, they were eliminated in five games by the eventual Eastern Conference champions.
With that said, we shift our focus to the 2023-24 season and hope the Maple Leafs can build off of that.
According to the oddsmakers, the Maple Leafs are among the top teams that have the best odds to hoist the cup at the end of the season.
With Toronto in a four-way tie for the best odds at +900 with no other Atlantic division team, that would of course give them the best odds to win their division at +180.
Betano also released their regular season points lines and have the Maple Leafs' over/under pretty high compared to the rest of their division and the league. Here are the total over/under point total lines for the Atlantic division:
Toronto Maple Leafs: 108.5
Boston Bruins: 100.5
Florida Panthers: 99.5
Tampa Bay Lightning: 97.5
Buffalo Sabres: 92.5
Ottawa Senators: 90.5
Detroit Red Wings: 84.5
Montreal Canadiens: 70.5
As you can see the oddsmakers like the Maple Leafs roster still and the moves Brad Treliving has done this off-season. One little shock to me is the Bruins over/under at 100.5, which is second-best in the division. They are coming off of a historic 135-point season, but they lost Bertuzzi, Orlov, Hathaway, Hall, and Foligno this off-season, and not to mention, Bergeron and Krejci retired too.