Oddsmakers give Maple Leafs' Auston Matthews second-best odds to win 2024 Rocket Richard Trophy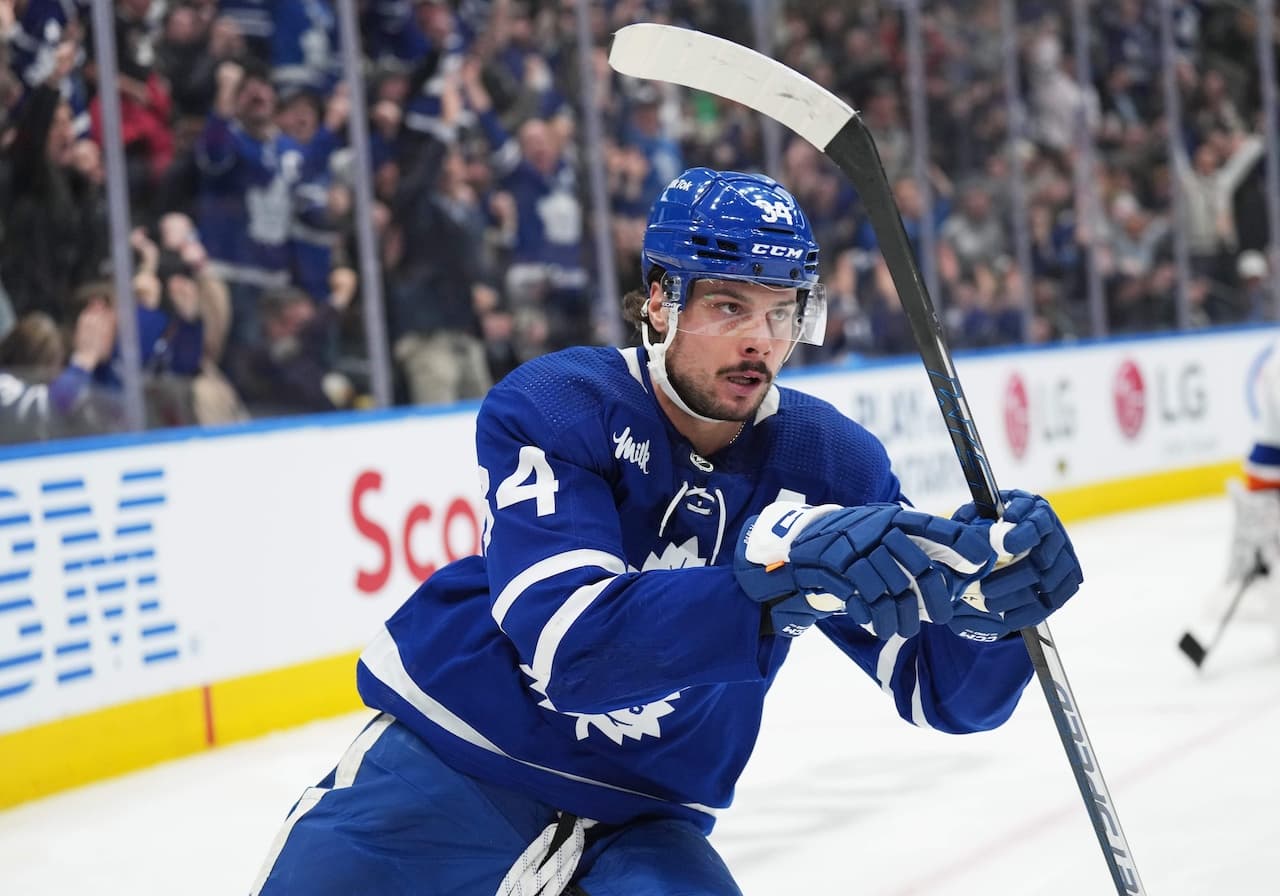 Photo credit:Nick Turchiaro-USA TODAY Sports
He's the best goal scorer in the entire NHL, and although he didn't win the Rocket Richard for the third consecutive season last year, the oddsmakers are still giving Auston Matthews some pretty high odds to win the trophy for the third time in his career.
After winning the Rocket Richard Trophy with 41 goals in 52 games during the 2020-21 season and 60 goals in 73 games during the 2021-22 season, Matthews scored 40 goals in 74 games during the 2022-23 season — for the fifth time in his career — and it wasn't enough to win the trophy for the third straight year.
2023-24 Rocket Richard Trophy odds:
Connor McDavid: +230
Auston Matthews: +600
David Pastrnak: +700
Leon Drasaitl: +700

Jason Robertson: +1400
Mikko Rantanen: +1400
Tage Thompson: +1400
Jack Hughes: +1700
It's no surprise to see Matthews so high on this list given what we've seen him do throughout his first seven seasons in the NHL. As I said earlier, he's won the award twice already in the last three years, so that alone should give him the best odds or, as we see right now, the second-best odds.
However, it's more than just the last three seasons.
Ever since entering the league in 2016, Auston Matthews has scored the most goals out of anybody in the NHL with 299 in just 481 games. That is a goals-per-game rate of 0.62, which is incredible.
Alex Ovechkin is just two goals behind Matthews at 297, but Ovechkin has also played in 27 more games than him.
It's truly remarkable what Matthews has accomplished in the early going of his career (personal achievement-wise) although we all know he'd rather win the Stanley Cup than these personal awards.