Off-season departures: Colin Blackwell out for the season, Petr Mrazek's best month of the season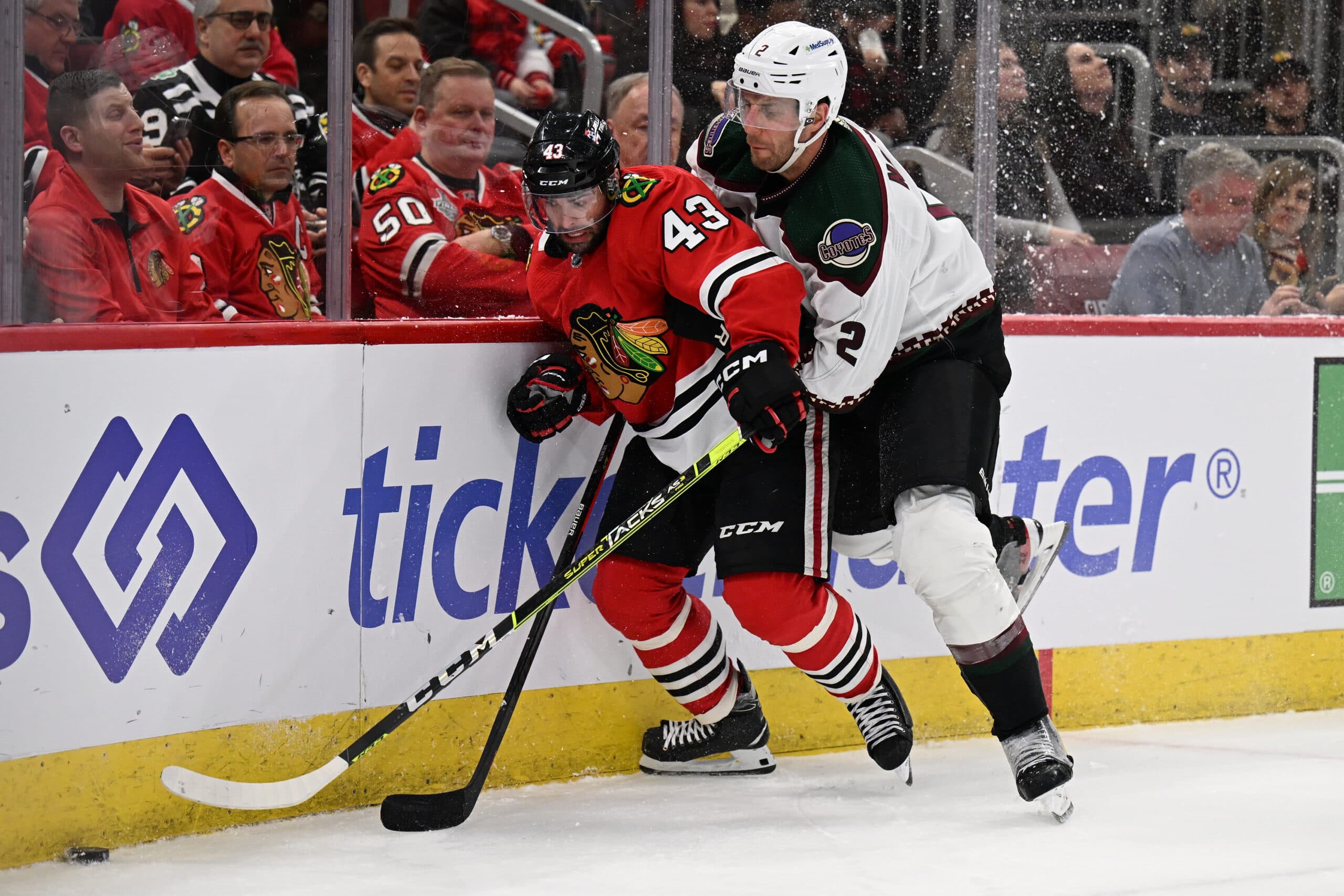 Photo credit:Jamie Sabau-USA TODAY Sports
We're finally into the final stretch of the NHL's regular season as March has come and gone, and with that, it's time to check in on six former Maple Leafs that left the team last off-season and see how they're doing with their new clubs as of late.
1. Jack Campbell – EDM – 31 years old – G
March 2023 stats: 3 GP – 2-1-0 – 4.58 GAA – .864 SV% – 0 SO
2022-23 stats: 34 GP – 19-9-4 – 3.59 GAA – .882 SV% – 0 SO
Contract: 5 years x $5M
If it wasn't already clear that Edmonton's starting goalie is Stuart Skinner, it's clear now.
Jack Campbell has had a season to forget in his first year with his new team. It seems like Campbell was never able to find his game at all this season and struggled to keep the puck out of his net almost every single time he was between the pipes.
After signing a massive five-year, $25M deal in free agency last off-season, the Oilers were hoping that Campbell was the answer to their goaltending problems. However, that has not been the case this season and he has lost his starting role to Stuart Skinner multiple times.
He was only able to play in three games last month posting a positive record of 2-1-0, but it's not the record that is bad… it's his numbers that tell the bigger story. In those three games in March, he posted a 4.58 GAA and an .864 SV% which is just flat-out unplayable if you're a playoff-contending team like the Edmonton Oilers are this season.
From the start of the season until his latest start, Campbell now has a record of 19-9-4 – which is good, but poor numbers that reflect how he is playing. A 3.59 GAA and an .882 SV% for a $5M goalie is just not acceptable. If Campbell was on any other team, he might have a different looking record with those numbers, but since he plays for the Oilers, they're a team that can score themselves out of problems almost every single night it seems like.
It's no secret it has been a very rough season for the former Maple Leafs goaltender, but with playoffs right around the corner, I think it's safe to say Skinner is their starter come game one.
2. Ilya Mikheyev – VAN – 28 years old – LW/RW
March 2023 stats: 0 GP – 0 G – 0 A – 0 PTS – 0:00 TOI
2022-23 stats: 46 GP – 13 G – 15 A – 28 PTS – 16:55 TOI
Contract: 4 years x $4.75M
Ilya Mikheyev hasn't played a game since late January due to ACL surgery and will miss the remainder of the season. He will be ready to go by next season's training camp.
3. Petr Mrazek – CHI – 31 years old – G
March 2023 stats: 8 GP – 0-5-1 – 2.80 GAA – .916 SV% – SO
2022-23 stats: 36 GP – 8-21-3 – 3.63 GAA – .895 SV% – 0 SO
Contract: 2 years x $3.8M
Just like Jack Campbell, Petr Mrazek hasn't had a good season. However, unlike Campbell, Mrazek plays on arguably the worst team in the NHL and has better numbers than him in more games this season.
After a rough season up until the end of February, Mrazek has had his best month as a Blackhawk, despite not winning a single game.
In eight games during March, Mrazek went 0-5-1 but posted some unbelievable numbers given the team he's on and how his season was going before March. He put up a 2.80 GAA and a .916 SV% for the last place Chicago Blackhawks, but won zero games… that just goes to show how rough that Chicago lineup is, especially after the trade deadline.
With his stellar month of March, Mrazek has improved his season numbers to a 3.63 GAA and an .895 SV%, but still holds a poor record of 8-21-3, which is understandable because Chicago is only focused on having the best chance at landing the first overall pick in the 2023 NHL draft, and I mean, who wouldn't if you're not making playoffs?
4. Ilya Lyubushkin – BUF – 28 years old – RD
March 2023 stats: 15 GP – 1 G – 3 A – 4 PTS – 17:33 TOI
2022-23 stats: 60 GP – 2 G – 12 A – 14 PTS – 15:15 TOI
Contract: 2 years x $2.75M
Lyubushkin has continued his very productive year offence-wise with the Buffalo Sabres in just his first year there. As someone who isn't known for his offensive game and more so playing a shutdown, physical type defensive role, Lyubushkin has found some success in year one of his two-year contract with this young Sabres team.
Heading into March, Lyubushkin was sitting at 10 points in 45 games, and in 15 games during last month, he scored his second goal of the season (tied his career high) and tallied three assists for a total of four points to improve his season totals to 14 points in 60 games.
He has also missed 14 games this season due to a couple of injuries, so for him to put up 14 points in 60 games thus far and with eight games remaining in the Sabres schedule, he has a chance to tie his career high in points with 15 and maybe even pass it too before the end of the season.
5. Colin Blackwell – CHI – 30 years old – C/RW
March 2023 stats: 0 GP – 0 G – 0 A – 0 PTS – 0:00 TOI
2022-23 stats: 53 GP – 2 G – 8 A – 10 PTS – 11:48 TOI
Contract: 2 years x $1.2M
Blackwell has had an up-and-down year for his new team this season. He isn't known as somebody who will put up the points, but his struggles offensively were pretty noticeable. He didn't score his first goal of the season until game 33 and has only found the back of the net one more time since then.
However, despite his up-and-down-year and hoping to finish the season strong, it was announced by the Blackhawks in late March that the 29-year-old will miss the remainder of the regular season with sports hernia surgery, and it will sideline him for approximately 12 weeks.
He has one more year on his contract, so hopefully, he bounces back from a tough season and has a good contract year.
6. Ondrej Kase – CAR – 27 years old – RW
March 2023 stats: 0 GP – 0 G – 0 A – 0 PTS – 0:00 TOI
2022-23 stats: 1 GP – 0 G – 0 A – 0 PTS – 11:02 TOI
Contract: 1 year x $1.5M
Ondrej Kase has yet to play in a game since sustaining a concussion in the first game of the regular season. There isn't any timeline for his return, but given he still hasn't played in at least one game since back in October, I think it's safe to say there's a strong chance his season is over unless he somehow gets into a game between now and the end of the season.