On this day in 1982… Rick Vaive becomes the first Toronto Maple Leafs player to score 50 goals in a season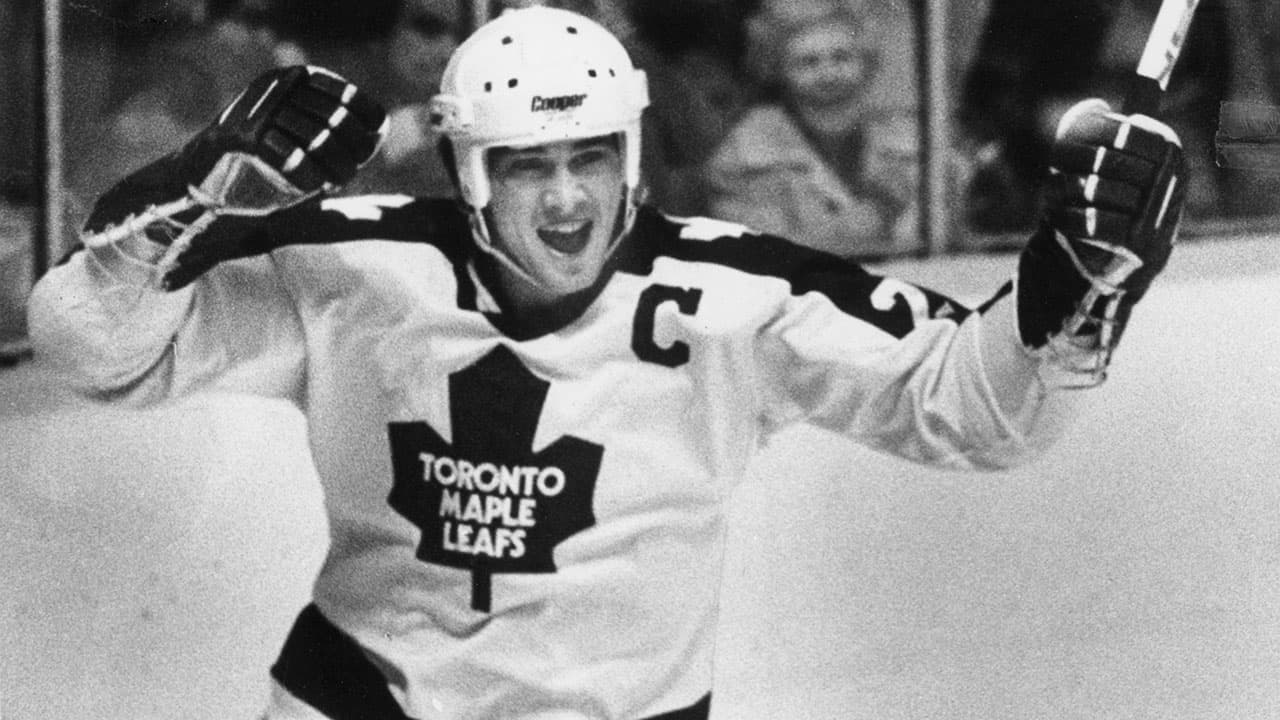 Not that
Rick Vaive needs much introduction
, but it was on this day in 1982 that the sniper became the first player in Toronto Maple Leafs history to score 50 goals in a season.
His tenure with the Leafs began a few years prior when on Feb. 18, 1980, the team acquired him from the Vancouver Canucks along with Bill Derlago. In exchange, Toronto sent back Jerry Butler and Tiger Williams — the latter of whom became a star out west.
Vaive, meanwhile, became a star of his own. He debuted partway through the 1979-80 season scoring nine goals and 16 points in 22 games, and followed up with a tremendous 1980-81 season scoring 33 goals and 62 points in 75 games.
But 1981-82 was a breakout year for Vaive. He finished the season scoring 54 goals — a number that would be a career high — and tacked on 89 points by the end of the season. He followed suit with two more 50+ goal campaigns, with his most productive season being his 93 point campaign in 1983-84.
He never got league-wide recognition, but prior to being traded away to the Chicago Blackhawks in 1987, Vaive ended up racking up 299 goals and 537 points in 534 games. The aforementioned deal saw the Leafs package Vaive alongside Bob McGill and Steve Thomas, getting back Ed Olczyk and Al Secord.
In total, there have only been six seasons that have featured a Leafs player scoring 50-plus goals: Vaive, who did it in three straight between 1981-82 and 1983-84, Gary Leeman who scored 51 in 1989-90, Dave Andreychuk who scored 53 in 1993-94, then
Auston Matthews, who last year scored 60
goals becoming the only Leaf to hit that mark.
Here's some of what The Canadian Press wrote the night Vaive scored 50:
Rick Vaive made it seem as though he had Just been at a dance instead of an intense game that had kept Toronto Maple Leafs' playoff hopes dangling by a thread.

"Everybody was out there hopping and bopping and grinding," said the 22-year-old Leaf captain after Toronto's much-needed 4-3 victory over St. Louis Blues in a National Hockey League game Wednesday night. "I think the fact that we had to win this game is what put a little more enthusiasm into everybody."

If one wanted to take the dance analogy further, it could be said that the last dance was saved for Miroslav Frycer, who scored the winning goal with only 12 seconds remaining in the game. A tie with the Blues would have left the Leafs 11 points behind St Louis for the last playoff spot in the Norris Division with five games remaining.

It was the second consecutive game that Toronto had escaped elimination from the playoffs On Monday they defeated Chicago Black Hawks 8-5. The Black Hawks clinched a playoff berth Wednesday night with a 6-4 victory over Detroit Red Wings. In other NHL games Wednesday, Quebec Nordiques tied Hartford Whalers 3-3, New York Rangers dumped Pittsburgh Penguins 7-2, Winnipeg Jets flew past Los Angeles Kings 5-3 and Vancouver Canucks edged Colorado Rockies 5-4.

Although the Leafs had taken a 2-1 lead into the third period, a premature defensive shell and a costly slashing penalty to Dan Maloney allowed Brian Sutter to get a power-play goal at 5:15 and Jorgen Pettersson to follow at 6:09.

The Leafs had taken the lead in the first period on goals by Bill Derlago and Valve's 50th of the season — the first Toronto player to hit this plateau — with Bernie Federko replying for the Blues
---
Zach Laing is the Nation Network's news director and senior columnist. He can be followed on Twitter at
@zjlaing
, or reached by email at zach@oilersnation.com.
---