Page 6ix Wednesday, April 14th: The post-trade deadline era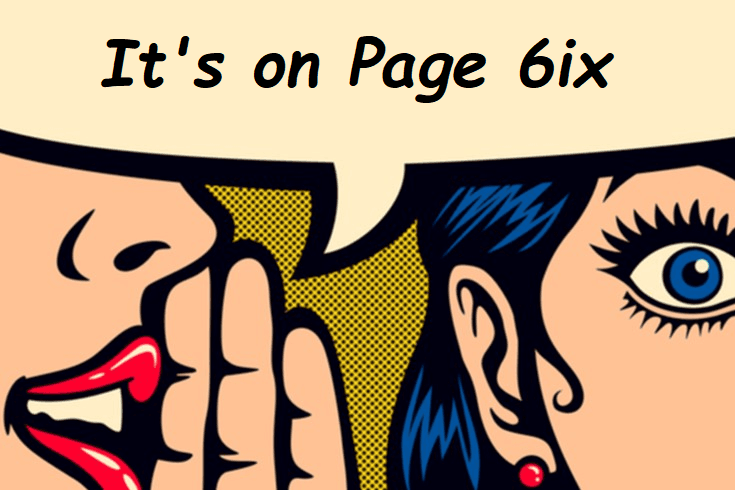 Apologies for the missed column last week – if you follow me on Twitter you are probably aware that I had a doggy emergency, and sadly hockey drama took a backseat to getting our furbaby healthy again. But here we are! Back in action, post-trade deadline, with all the fun fallout of the weekend plus some more news to touch base on. Let's dive in.
Leafs-land
Well, Kyle did it. He made some big-ish moves! There were a few names added to the Leafs roster over deadline weekend, but the big ones are obviously @Nick Foligno and @David Rittich.
Rittich made his debut in blue last night against his former team, and yes, he did fly into Toronto with them. Talk about awkward breakups…
To make matters worse, the exes had a bit of a mid-game spat:
It does not get more soap opera than this, and I love it so much. Rittich was unable to pull off a W his first game minding the Leafs net, but wasn't it fun to watch anyways?
Meanwhile, Foligno has decided to come to Toronto solo, leaving his family behind because, you know, pandemic and stuff.
Can't really blame him! Interestingly, I saw a tweet earlier that said the Leafs now have something like 13 players who have worn an A or a C on their jersey at one point or another in their career. That's a lot of leadership.
Also of note, the current man wearing the C hit a milestone:
And @Auston Matthews leads the league in goals. By, like, a lot.
Finally, @Morgan Rielly and Tessa Virtue continue to be the cutest. I will not be taking comments at this time.
Connor Calls Out the League
Over in Edmonton, @Connor McDavid was not happy with the way the league rescheduled games for the Oilers.
To recap: the Oilers held a memorial for Colby Cave on Saturday morning – a day that was meant to be off for the team. When the league rescheduled games postponed due to COVID, they added one that evening. The Oilers were shutout, and McDavid was quite upset at the way it was handled – rightfully so.
Bad Blood
Another blockbuster trade happened this weekend:
That's right! The talk of the town is @Taylor Hall driving on down to Boston in a hurry to get the hell out of Buffalo.
But then! He also had to play his new ex the following night. El oh el.
While it wasn't easy, and took them to the shootout to do it, Hall and his new teammates got the W against the Sabres. Insert "what, like it's hard" meme here.
Bits and Pieces
Some quick hits around the league:
And, The King is out for the season:
We wish Hank all the best on his road to full recovery, and applaud him for putting his health first.
That's all she wrote, folks. Catch ya next week!