Page 6ix Wednesday, February 24th: The Hab Nots? The Juggernots? The Canadiaint's?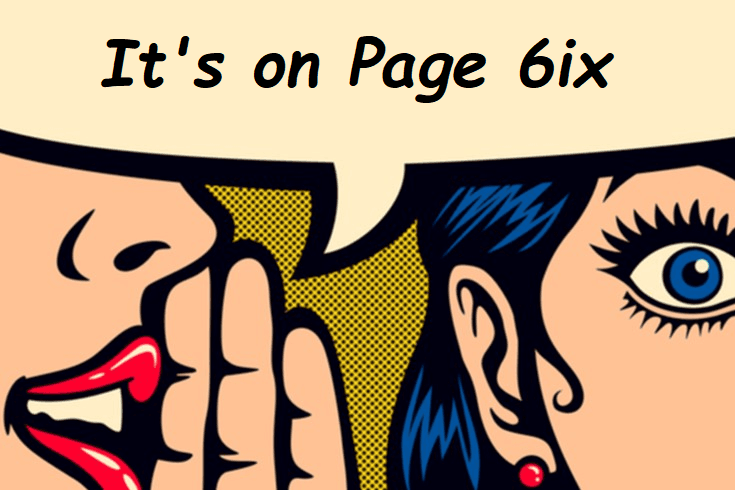 What a week in hockey! We learned that the sun is Gary Bettman's nemesis, @Henrik Lundqvist defies odds, and the Habs are not, in fact, a juggernaut. We're also dealing with a Leafs roster full of injuries, and Mike Babcock continues his attempted redemption tour…among other things.
Let's dive in, eh?
Leafs Lads
The big story with the Leafs right now is how many of them are not playing. The injury list keeps growing, with @Jake Muzzin, @Joe Thornton, and @Frederik Andersen as recent additions. @Zach Hyman missed Monday's game  – a super fun 3-0 loss against Calgary – but looks to be back tonight, thankfully.
We're crossing our fingers and toes that most of these are not long-term, and thankfully it looks as though Freddie, at least, is not:
Also hoping @Jack Campbell can get back in the lineup soon, as we're definitely feeling the loss of our two main goalies.
Speaking of Jake Muzzin, who celebrated a birthday this weekend, apparently his impact is being felt in the Flames locker room:
Whoops?
Elsewhere, Tessa Virtue informed us that @Morgan Rielly is a superior crib player, and we awww'd at how sweet they are:
The Leafs also brought back an old friend in a new role, and we are very excited about it, as is Mo!
And in Leafs-adjacent news, Mike Babcock is apparently taking a coaching job at University of Saskatchewan, while continuing his interview tour to assert how great of a person he is:
K.
The HabNots
So – what's happening over in Montreal?
Remember this:
And then what happened?
The Habs are coming off a three game losing streak, two of those to Ottawa. We'll see if this shakeup launches them back to juggernaut status. In the meantime, enjoy our attempts at coming up with a nickname for them:
Perplexing Panarin Situation
@Artemi Panarin is going through some really scary, strange stuff right now.
The entire story is a bit unclear, but it appears that following Panarin speaking out against Putin, some allegations were made against him regarding an incident a while back. He is concerned about his family's safety and has taken a leave of absence.
Wow.
Quick Hits
And to top things off, here are some quick hits from around the league:
Hank is back on the ice following open heart surgery!
The Lake Tahoe games LOOKED gorgeous, but ran into some ice issues, and Gary Bettman has a new enemy:
And Kyle Dubas is the entirety of Leafs Nation following a ridiculous call on the ice:
That's all for this week, folks! Catch you next Wednesday – or, if you need a fix in the meantime, check out
Channel 6ix
, the new TLN podcast!