Page 6ix Wednesday February 3rd: Tony DeWaived – and other stuff, I guess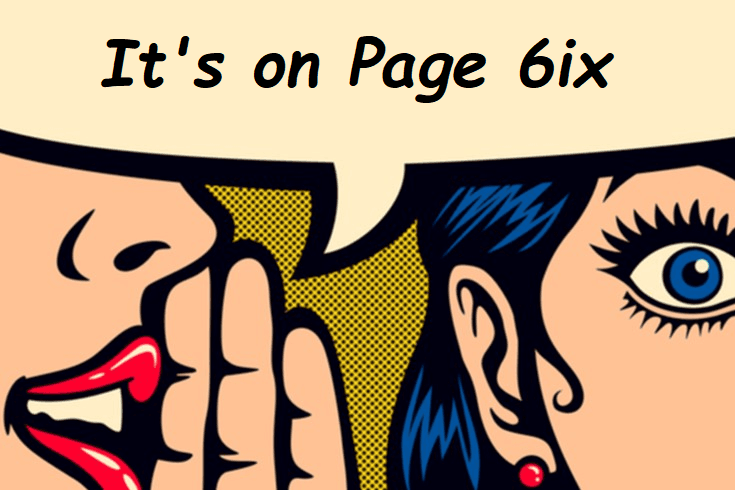 Did ANYTHING else happen in the hockey world this week besides @Tone DeAngelo getting waived and the subsequent rumours and reports about the behind the scenes drama with the Rangers?
I mean I guess so but who can remember it when the Tony of it all is going on?
I'll do my best to remind you of what else is happening, but don't we all just want to know who really punched Tony D?
Leafs Lads
As always, we begin by focusing on our boys in blue, who have had a really great start to the season. They went on a 4 game winning streak and 5 game point streak, and @Frederik Andersen is looking much more solid in net. Of course, we're still dealing with some injuries, but @Joe Thornton and @Nicholas Robertson are back on the ice skating, which is a good sign!
Of course, it is NOT great that @Alexander Kerfoot did not take part in practice:
Also – no sign of @Jack Campbell yet.
Meanwhile, rumours continue to swirl following @Matthew Tkachuk's meltdown after @Jake Muzzin flipped a puck at him.
And finally, @Justin Holl celebrated a birthday this past week. To help him celebrate, take a look at the many faces of Holl:
The Six Situation
Gotta check in on how our Toronto ladies are doing over in the Lake Placid NWHL Bubble. Oh, what's that? They're first seed right now?
That's right they are! However, despite the Six's strong season so far, there continues to be drama in the "Bubble" – as two teams have now left/pulled out:
It remains unclear why the Whale decided to pull out of the tournament, as it seems that lack of clarity around taxi squad and quarantining rules may have caused some discontent in the league.
Nonetheless, the semi-finals are a go, beginning tomorrow!
We can't wait to cheer on The Toronto Six!
Sabres Seriously Discontent with Devils
Uh oh.
According to The Athletic, the Sabres are seriously pissed off that their games are postponed due to COVID protocol. The team, it is being reported, believes they were not given all the information and were put in a dangerous situation when they played the Devils.
This COVID-impacted season is complicated in so many ways, and keeping everyone safe and healthy is proving to be a challenge.
Panic in Pittsburgh?
Jim Rutherford unexpectedly up and quit this week. Yep, he resigned, out of nowhere, citing personal reasons, though some believe the "personal reasons" are a strong difference of opinion with ownership on the direction of the team.
Ta Ta, Tony
And finally, the biiiiig story of the week. Tony DeAngelo was put on waivers, and unclaimed. That's a story in and of itself, but there's MORE. Rumours are swirling GALORE, but what seems to remain consistently reported is that Tony got into an altercation with a teammate (both @Alexandar Georgiev and @Chris Kreider have been suggested as the teammate), and that was considered the "last straw" by the Rangers, who have definitively said he will not play for the team again.
There are also rumours about Tony's relationship with rookie K'Andre Miller, and though some of the stories have been officially denied, the bottom line is:
And now Darren Dreger is reporting "interest" in Tony around the league:
Which seems suspect, but I guess you never know…
So, we'll be watching closely to see what happens next.
That's all for this week, folks. Stay tuned, and catch the NWHL playoffs starting tomorrow, on NBCSN in the USA and on Twitch in Canada and elsewhere!