Page 6ix Wednesday, January 20th: Inaugural Week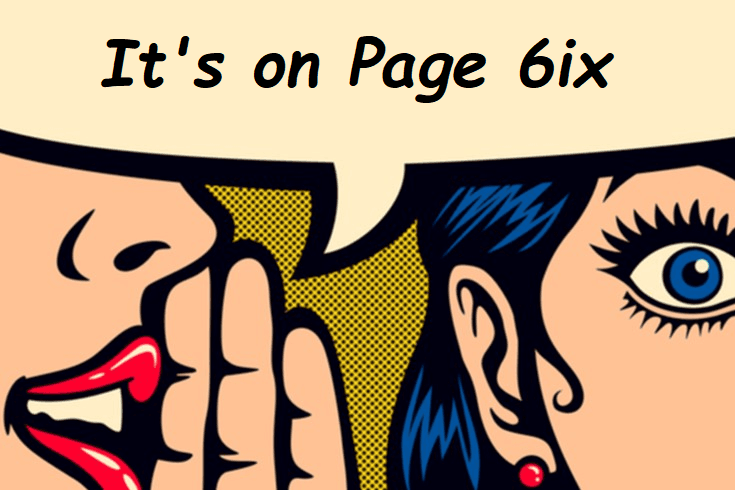 We're a week into the hockey season, folks, and what a week it has been! It's been exciting, it's been nerve-wracking, it's been strange, but it's been hockey! There's lots to look at this week, especially with our Leafs boys and their families. Let's dive in.
Leafs Lads (and Ladies)
New dad @Zach Hyman is having himself a season, with 10 SOG in the most recent Leafs game alone. That new dad strength is really pushing him, eh? Check out these adorable Hymen men:
Zach is enjoying being a dad, and definitely credits his new arrival with some of his on-ice success:
Meanwhile, captain @John Tavares is also dominating on the ice, after the arrival of baby #2:
Congratulations to the Tavares family, indeed!
The Leafs have started the season well, even though it's early yet. But for the time being, we're liking the look of this:
While things are definitely looking mostly sunny for the Leafs, there's a bit of a dark cloud casting a shadow, as Mike Babcock "broke his silence" on the infamous @Mitch Marner issue, among other things.
This is a topic that requires a more in-depth look, so check back here on Friday for that piece, by yours truly.
Around the League
Let's take a quick gander at what else has been happening around the league this week.
Looks like former Bruin and new Blue @Torey Krug has moved into former Blue and new Knight @Alex Pietrangelo's old house:
Speaking of the Bruins, they aren't doing so hot. Figures that the season they don't play the Leafs is when they start to fall apart.
Elsewhere, COVID continues to impact the schedule:
@Pierre-Luc Dubois rumours continue to swirl:
And best friends @Zach Werenski and @Dylan Larkin dropped the gloves. We wonder what the post-game phone call was like:
Finally, the King himself left the hospital following heart surgery.
Sending love and healing wishes to @Henrik Lundqvist.
NWHL Bubble Begins
Don't forget to tune in starting Saturday, as the NWHL bubble season in Lake Placid begins. Tune in to TLN tomorrow for a season preview, with insider info from Digit Murphy herself.
Enjoy the games, friends. Stay safe!