Page 6ix Wednesday, June 2nd: The Leafs lost, again, so let's see what they have to say about it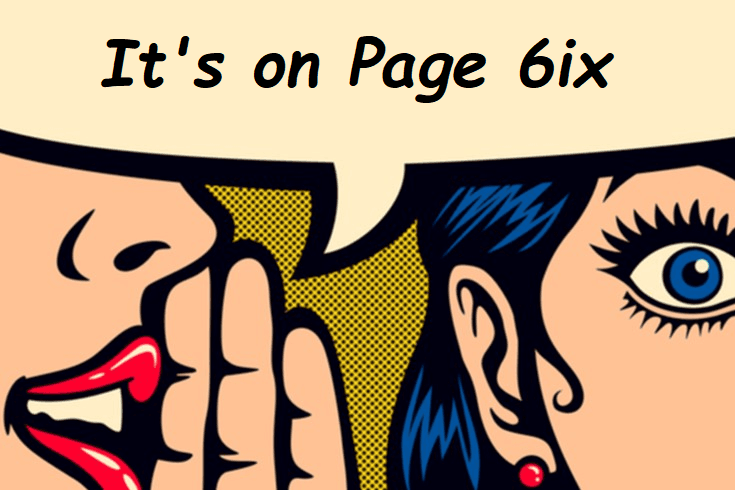 Welcome to a grumpy special edition of Page 6ix: Locker room cleanout. For today's column, your writer is feeling salty and therefore will just be dumping the Leafs locker room cleanout quotes in here and snarking about them. There are many tweets from many reporters about what the players said, so I collected some of them and shared my brief gut response.
I want to preface, though, with this:
Alright, let's do the thing.
First up is the captain @John Tavares, and honestly there isn't anything to snark on here because I'm just glad he's doing better:
Kudos to JT for stepping in and speaking for the team – all I can say is I hope he takes the offseason to fully and completely recover so that we see him don the C again in the fall.
Next up is @Mitch Marner, and oooh boy.
First though:
Hmm. We sure?
Anyways:
That was probably a good move on his part, considering what's being said on Twitter the last couple days.
He also addressed rumours that he refused to play a certain role on the powerplay:
Well, I appreciate the honesty here about saying the same words over and over:
I actually tweeted about this a few weeks ago, and I do think it's commendable that not one Leafs player tested positive for COVID this season. Interesting though to see Mitch link that to their commitment. I can see how that makes sense to them. They followed all rules and guidelines to avoid getting placed on the COVID protocol list and cost their team any players, I suppose.
This is actually….very levelheaded. I agree, Mitch.
We interrupt this locker room cleanout quote dump for breaking news:
And not one of them made it past the first round. Sigh.
Back to locker room. Time for @Morgan Rielly to speak:
I mean, obviously. But what's taking so long?
Uh huh….
Ah, there we go. Love that honesty, Mo.
Now onto @Jake Muzzin, who is known for being very open with his media availabilities:
Deep insight there, Muzz.
Aw this is sweet though.
Oh and now we have @Frederik Andersen and I am in a glass case of emotion okay?
Welp it's fine I'm not crying.
Oh Freddie….
And now onto Jumbo @Joe Thornton:
Aww, take time to be a dad, Jumbo. Savour it!
Okay but this picture is making me LOL:
Yes yes the pieces are there but if you don't fit the puzzle together properly it doesn't matter!
So insightful and philosophical, Joe.
Well this is nice, though:
And now onto the other newly added veteran, @Wayne Simmonds:
I might be alone here but I kinda want him to come back? He's so likeable.
Oh, well:
Okay for the love of all things holy KEEP @JASON SPEZZA FOREVER:
Make him captain or like honorary captain or like captain emeritus idc just DO IT KYLE:
Too pure for us:
THE GAME LOVES YOU DADDY SPEZZA
I can not reiterate enough how much I adore this man and need him to remain a Leaf for all eternity:
Speaking of…I'm not at all prepared to consider @Zach Hyman not being a Leaf. At all.
WELL GO TALK TO KYLE AND GET IT DONE ZACH!
I don't like sad Zach Hyman:
Stop, I can't take it. Just sign a contract please:
It's time for the man himself to speak – Rocket Richard winner @Auston Matthews:
Rallying around Mitch, too:
HEH I giggled:
Okay hockey but make it sexual?
Sorry sorry trying to delete.
Oh @William Nylander, never change:
Ummmm
It's just so simple with him:
And last up we have @Jack Campbell and I am not sure I'm ready.
Aww buds!
Well, that was a rollercoaster. It's going to be an interesting offseason, that's for sure.
Check back later for more on what our coaching and front office staff had to say.
See you next week.