Page 6ix Wednesday, June 9th: The postseason/offseason drama continues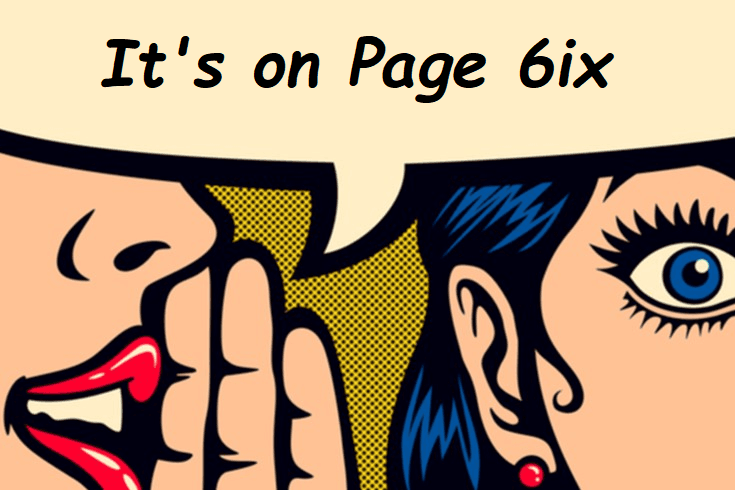 It's Wednesday, and last week we brought you a special edition, so we've got two whole weeks of drama to catch up on! As we all know, hockey is very serious and has no drama (no soap operas!) so we've got nothing to talk about.
Heh. Yeah right.
Leafs Land
As usual we start with what's happening for the Boys in Blue, even though the answer is Not Hockey. But there IS drama.
I try to stick my head in the sand and ignore any @Zach Hyman leaving the Leafs talk, but it's getting harder to avoid. First, though, let's wish him a happy birthday!
Meanwhile, yes, there is lots of chatter about whether and for what type of contract the Leafs re-sign Hyman. I'll just go cry now.
The Leafs twitter account has been pretty quiet, but they did announce a new baby signing:
Also, this happened. And it has many people asking WTF?
Around the League
As the CN Tower kindly reminded us, the Habs are the team that made it out of Canada, just like we all expected, right? But believe it or not, the Habs sweeping the Jets isn't the most dramatic thing to happen in that series. No, that distinction goes to @Mark Scheifele.
To recap, he got suspended 4 games for this hit on @Jake Evans:
Which ended up meaning he was done for the season.
Today, he had this to say about it:
Which shows a ton of remorse and empathy, amirite?
Speaking of playoffs, Bruins and Islanders play tonight, with the Bruins playing for their playoff lives. The Lightning have advanced, and the Golden Knights lead the Avs 3-2. So who do you think the final 4 will be?
The NHL is gearing up for awards season, and we're plugging Renee Hess! Go vote for her for the @Willie O'Ree Community Hero Award:
Change Hockey Culture
Some troubling news out of Chicago:
Allowing people in positions of power to maintain their places in the hockey community perpetuates these issues, and it needs to change.
That's all for now! Catch ya all next week when we'll be looking at a very different playoff landscape.