Page 6ix Wednesday, March 31st: A little too quiet…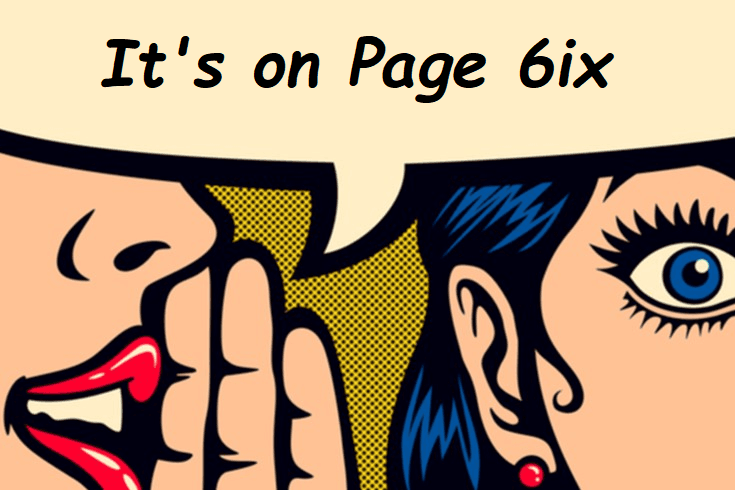 Happy Wednesday, gossip fans. Spring has sprung…and things have been relatively quiet on the hockey gossip front. Weird, eh? As we approach the trade deadline, all's quiet – is it maybe the calm before the storm?
Let's see what we can dig up from the past week, shall we?
Leafs Land
The goalie carousel continues to spin for the Leafs, as @Frederik Andersen is still on injured reserved, and @Jack Campbell was a bit too sore for Monday's game against the Oilers, so @Michael Hutchinson took the net. While Jack is 6-0 in games he starts this season, Hutch isn't fairing so well. Never fear, though, because it looks like the stick taps are back tonight:
Rumours continue to swirl about what, if any, moves Kyle Dubas makes ahead of the trade deadline, and all these roster transactions fuel the fire:
And the Leafs have been impacted by COVID scheduling changes, despite not (yet) losing any games to COVID:
This season is just a bit weird, eh?
The Windy City
Some news from Chicago:
@Dylan Strome is a dad! Which is weird because in my mind, he's a child. But nonetheless, big congrats to Dylan and Tayler on the arrival of Weslie!
Not to be outdone:
Speaking of Bowman, he had this to say about absent captain @Jonathan Toews and a timeline for return the other day:
"I don't know, Mark. Of course, there's hope. And there's a chance, yes. But to try to put a number on it, I can't do that. He hasn't been ruled out, I guess, is what I would say. But there's really no change from the last time we discussed this. I don't have an update other than what we said before, which is: He's not ready to play, he's not in a situation where he can join the team. And if that changes, as soon as that is the case, we would certainly welcome him back. But until that happens, we're just moving forward with the guys that are here."
Whatever is going on, we wish Toews the best and hope he gets well soon.
Quick Hits
The Leafs beat the Sens (like, barely), and Pierre is BIG MAD about it:
Goalie trouble in PITT?
McJesus in hot water:
And more from out west:
That's all for now, hockey friends. Catch ya next Wednesday for more gossip, drama, and fun!