Page 6ix Wednesday, May 12th: Post-season is (almost) upon us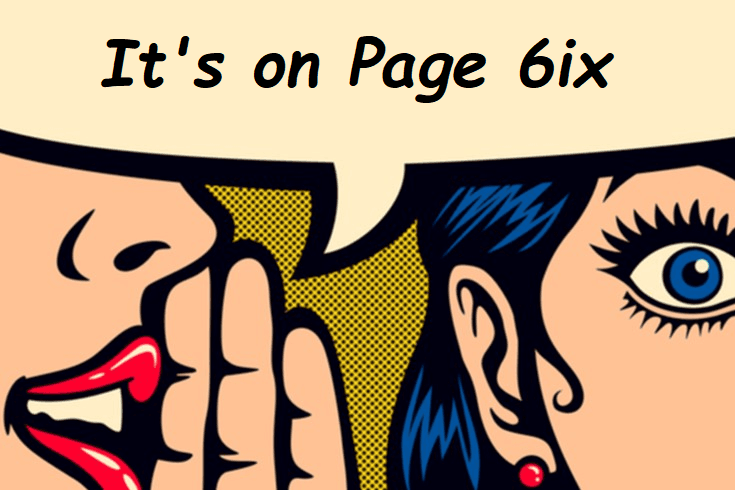 Hello gossip fiends! The end of the season is upon us (or…almost, for the Canadian division), and with it we have playoff matchups and locker clean out interviews and all sorts of goodies to look at. Plus, of course, those random Canadian division games that are virtually meaningless. So let's take a look, shall we?
Leafs Land
The Leafs have their "Battle of Ontario season finale" tonight because apparently that's a thing!
So if you happen to be desperate to know how the series between the first place team and likely last place team in the division ends up, tonight's the night!
But you know what is exciting about tonight's game? The one and only @Frederik Andersen is back in net!
As a reminder, Freddie has been sidelined with an injury since March. He recently did a conditioning stint with the Marlies where his results were…uhhh….less than stellar. It definitely feels like a certainty that @Jack Campbell will get the start for the playoffs, but obviously the team needs to see where things stand with Fred.
Speaking of Jack, he is the Leafs nominee for the Masterton Trophy!
And finally – they did it. As most predicted, the Leafs will finish this season with the top seed in the Canadian Division. It feels gooooood to be on top.
Playoffs, Baby
It's (almost) tiiiiiime. (Yes, we're aware that the Canadian Division has to finish games but we're ignoring that for now.)
While some divisions are still solidifying their first round match ups, we do know who the Leafs will be playing.
Oh my goddddd it's HAPPENING!!!!!!!! The timeless rivalry is ALIVE. This is gonna be bloody, and terrifying, and AWESOME.
Also:
But NO PRESSURE.
And also also:
Ummmmmmm. I don't know if I want this, or if I want to kill it with fire.
Exit Interviews
Well this seems fine for the Sabres:
And this seems, not so fine:
@Jack Eichel may or may not be in Buffalo next season. But someone definitely won't be in Columbus:
Just a lot of unhappy hockey players ending their seasons, unfortunately:
However, there is one player who's probably pretty happy right now:
That's all she wrote, folks! See you next week, when the real fun begins. Because as my friend Ian likes to say – the regular season is meaningless.