Page 6ix Wednesday, May 19th: When will the Leafs play hockey again, and other things.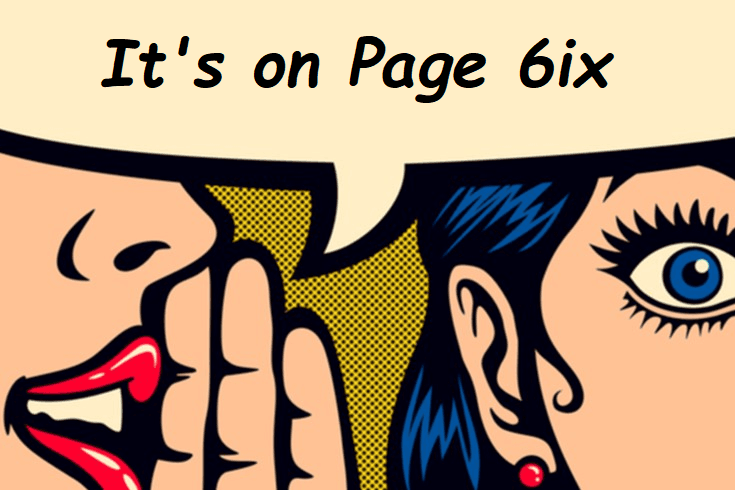 Does it feel like it's been a million years since the Leafs played to anyone else, too? I don't even remember if they won or lost their last game, because I was so focused on playoffs. And then nothing happened. Why aren't the Leafs playing yet! It's not fair!
Okay now that I got that out of my system – playoffs have started everywhere else, just not in Canada. And so have all the reports coming out from teams and players not in the playoffs, which are always fun and full of juicy little tidbits. So let's dive in, shall we?
Leafs Land
We start, as always, with our boys in blue.
This morning, the Leafs celebrated captain @John Tavares for his leadership off the ice, in addition to on it.
Congrats captain!
Elsewhere, the Leafs signed a new baby goalie!
And made some moves in their player development department –
While they prepare for playoffs to finally start, some good news at practice:
AAAAAAAND:
That's right baby. Remind me who called it at the start of the season? Who was it who said @Jack Campbell would be the Leafs starter by playoffs? Oh, that's right. IT WAS ME. Let's do this thing!
In Leafs-adjacent news, sticks are back at Tims! Go get yours, Canadian friends.
And finally, this gave me a nice chuckle:
Around the League in 60 Seconds
…or so. Alright – what else is going on?
The drama with @Jack Eichel and the Sabres continues:
Meanwhile, despite the drama, the team seems to be making their best effort to keep him happy?
Curious.
Elsewhere:
And the Eichel situation has sparked a bit of a deep dive into player healthcare in general:
Who knew Daryl Sutter was so religious?
As noted, the playoffs have begun, and they are fun! Lots of OT, lots of tension and tempers, lots of entertainment. Can't wait to join the action tomorrow night.
Have a great hockey week!