Page 6ix Wednesday, May 26th: Deep in playoff mode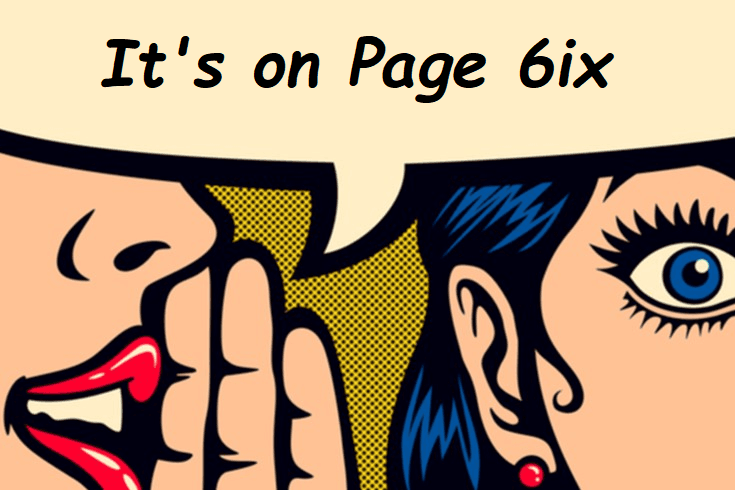 How we doing drama fans? Enjoying the playoffs? Did you hear the Jets swept the Oilers and @Connor McDavid is big mad? Oh you didn't? Well, we'll talk about that and more today. We are deep into the playoffs now, with some teams having already secured their round 2 spot, and many others knocking on the door. For the teams whose seasons have ended, we're getting a glimpse at some of the drama to come.
Let's dive in.
Leafs land
We start, as always, with our Buds. This time last week they had not yet started their playoff run, but they are now four games in and lead the series 3-1. Obviously we all know what happened during the first game, and we won't share any images or video of the injury here. We will share the following:
The Leafs have been without captain @John Tavares since 10 minutes into game 1, but they've certainly taken "win it for Johnny" to heart:
The Buds are buzzing, and @Jack Campbell continues to impress in the playoffs. They have a chance to take the series tomorrow night – so everyone keep doing everything exactly the same to help out.
A final Leafs note  from this morning:
Playoff peek
So, the Bruins, the Jets, and the Avalanche are heading to round 2.
Connor McDavid is less than thrilled about getting swept:
He's not the only one in the Oilers organization who wants out:
Also in the West, @Philipp Grubauer is an A+ troll:
And in Florida, a baby goalie got his wings or some other cliche:
Problematic behavior
Unfortunately, hockey still is not truly for everyone, and two examples yesterday showcase this:
@Ethan Bear is an amazing role model and strong advocate for Indigenous rights. Nobody deserves this kind of hate.
And Ron Maclean is taking some heat for this comment from last night:
It will be interesting to see how, if at all, he responds to this and explains himself.
That's all for this week, folks. Check back in next Wednesday for more drama and gossip!