Page 6ix Wednesday, May 5th: The Rangers take on NHL Player Safety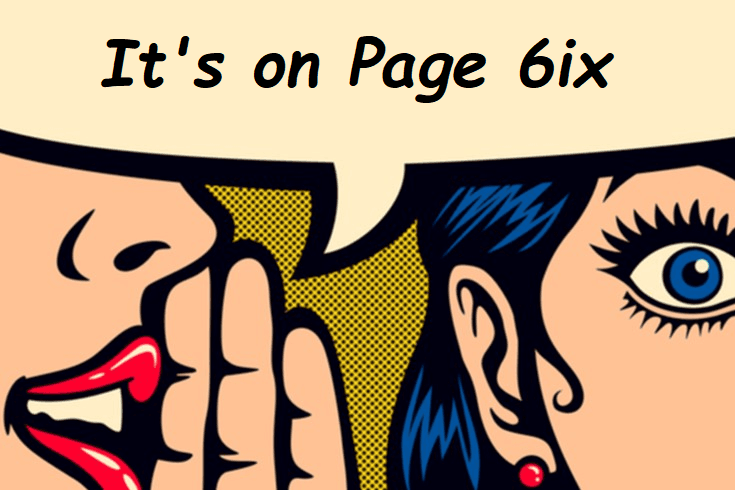 Happy Hump Day gossip hounds. I'm sure there are little things we can and will touch on from around the league, but obviously the big story is the @Tom Wilson-New York Rangers-NHL Player Safety saga to wrap our heads around, so we'll get to that shortly. Let's start, though, as always, with what's happening in Leafs-land.
Leafs Lads
Happy birthday @Mitch Marner! Everyone's favorite overgrown Leafs kid is celebrating today:
Our still sidelined goalie @Frederik Andersen is talking about where he likes to eat in Toronto (when not in lockdown, obviously):
And the Leafs have signed a new baby player:
Welcome to Leafsnation, Kirill. Good luck and godspeed.
At practice today, someone is sporting some new gear:
Now, to clarify:
Sharing goal pads?? Is this a new thing?
Also, check out the interesting lines at practice:
Hopefully some of these absences are precautionary, to keep players healthy for the upcoming playoffs:
The Big News
Okay, let's break this down shall we?
This happened in the Rangers/Capitals game the other night –
There was a ton of uproar and calls for major repercussions for Wilson.
Alas –
Womp womp.
BUT THEN!
OH SH!T!
So to recap: Scrum during game, Wilson does some questionable stuff, he doesn't get appropriately penalized by NHL player safety – all of this? Par for the course with the NHL. But a major market team calling out the league, Player Safety, and demanding that GEORGE PARROS BE REMOVED? Not so par for the course!!!!
Now, to top it off, THE TWO TEAMS PLAY AGAIN TONIGHT!!!!!!
What will happen??????
Quick Hits
I guess there are other teams and other things to touch on, so let's take a quick look around the league:
@Sidney Crosby fighting??? What is in the water this season?
Aww, we love a good baby goalie fairytale:
More baby players getting their shot!
We love to see it.
Keep your eyes on that Rangers/Capitals game tonight, friends. it's gonna be a doozy.
Happy Hump Day!