Panthers' Matthew Tkachuk: "The prize for knocking off the best team in the league is the second-best team in the league"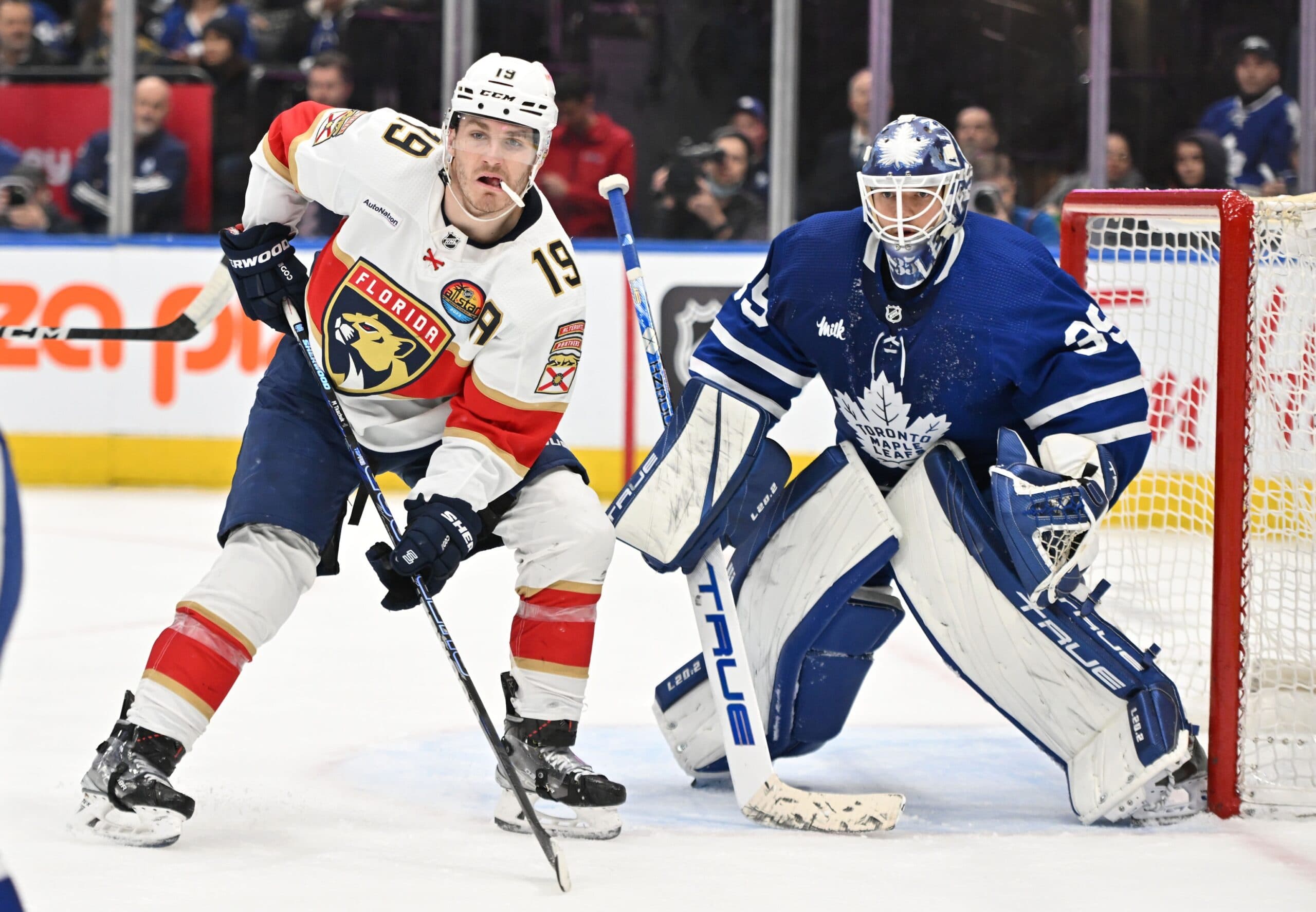 Photo credit:Dan Hamilton-USA TODAY Sports
Things aren't getting much easier for the Florida Panthers.
The Panthers crawled back from down 3-1 in their first-round series with the Boston Bruins and won Game 7 in overtime to pull off one of the biggest playoff shockers in hockey history. Boston's 65-12-5 record represented the most wins and points by a team in league history while the Panthers snuck into the playoffs with a 42-32-8 record.
After taking down hockey's best team, Florida will now go up against the Toronto Maple Leafs, the second-best team in the league, according to Panthers' forward Matthew Tkachuk…
The Leafs went 50-21-11 during the regular season, good for a tie for fourth in the league in points with the Vegas Golden Knights, and behind only the Bruins, the Carolina Hurricanes, and the New Jersey Devils. But that being said, Toronto's record for the entire season doesn't represent the team that they're icing right now in the playoffs, as they added Ryan O'Reilly, Luke Schenn, and Jake McCabe in late February.
Three of Toronto's four meetings with the Panthers came after the trade deadline, so the Panthers are familiar with their upgraded roster. The Leafs lost to the Panthers in overtime in Toronto on March 29 but won their two games in Florida on March 23 and April 10. Toronto won the other meeting between the two teams at home on January 17, so they won the season series with three wins and an overtime loss.
Tkachuk himself had a difficult time against the Leafs this season. He led the Panthers with 40 goals and 109 points but scored just one goal over four games against Toronto.