Petruzzelli finding his game, Steeves and Gaudette making strong cases to be next Leafs call-up: Marlies Weekly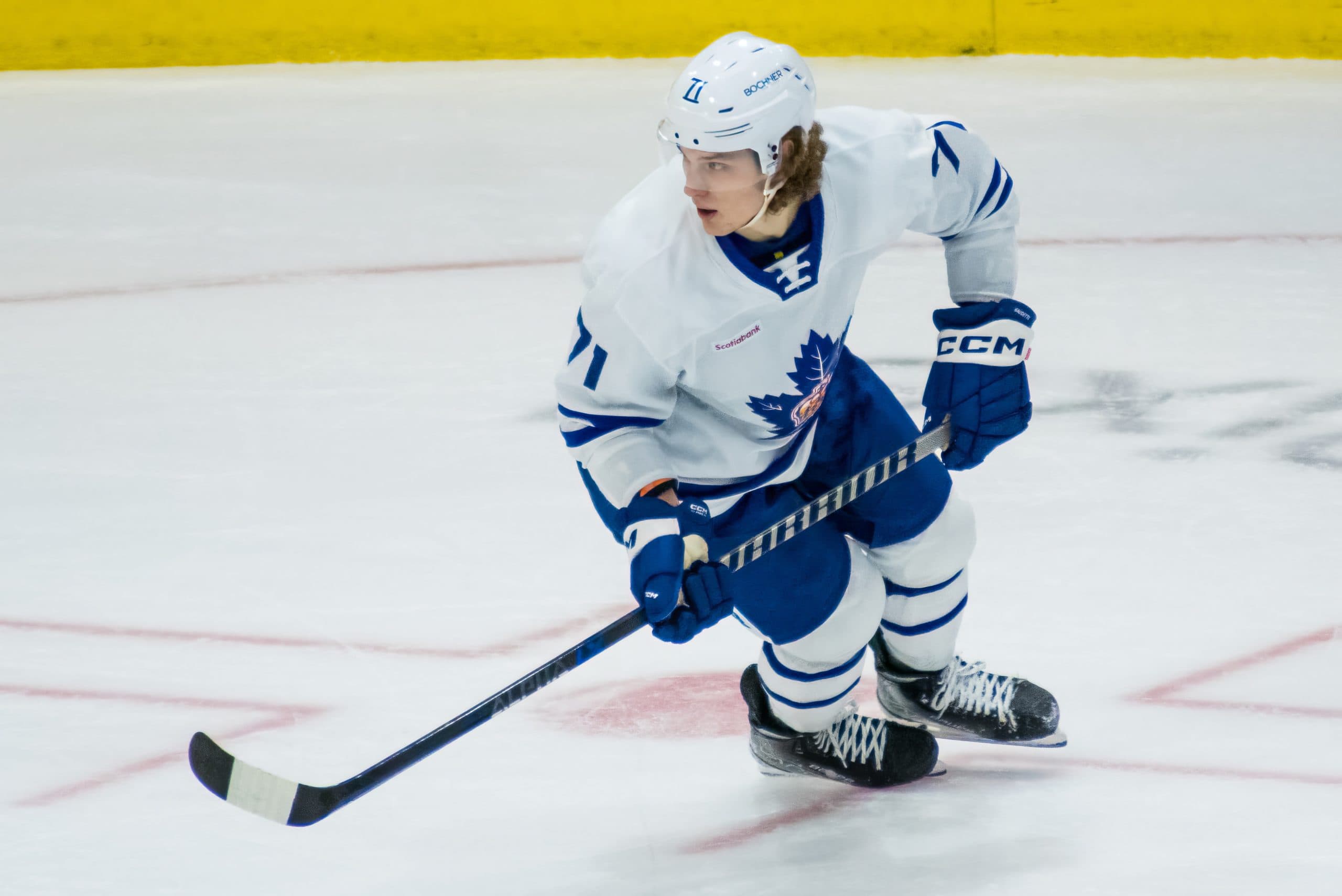 Photo credit:Steven Ellis/Daily Faceoff
Christmas was on a Sunday and that meant no Marlies Weekly until after their Boxing Day game at Scotiabank Arena.
When we last spoke, Toronto was coming off two road wins in the Midwest, and following those pair of games, the Marlies travelled back to Toronto for two more at home.
The first was a very convincing 5-2 win over the Wilkes-Barre Scranton Penguins. The second game — on Boxing Day against the Belleville Senators — was a bit closer though the Marlies edged them out in a 3-2 win.
28 games into the season and Toronto sits atop the North Division, eight points ahead of the second place Rochester Americans. They've also been very good in their last 10 games, spotting a 7-2-0-1 record. A much different look compared to last season.
Toronto plays two more games — one on Wednesday in Belleville and one on Saturday at home vs. Rochester — before ringing in the New Year.
Keith Petruzzelli's return to form
One of the best stories this season has been Petruzzelli's rise to becoming Toronto Maple Leafs property. Though ever since the 23-year-old netminder has returned from the NHL after signing a contract, it's been pretty rough.
But it looks like he's finding his stride again.
In Petruzzelli's last two AHL games, he's put together a .922 save percentage. That's much improved compared to the five games before that, where he struggled to get his save percentage above .900.
"We were leaning on him a lot for some minutes and then he got his call-up and it's always tough when you move to another level, you kind of get out of your rhythm of practice and games." Said Marlies head coach Greg Moore on Boxing Day.
"He comes back and he's found it again in the last couple that he's played. He's done a great job. He looks really calm and poised in net. Nothing really flusters him… He's very mentally tough."
The battle of the next Leafs call-up?
Two players who've been right there when it comes to being called up to the NHL are Alex Steeves and Adam Gaudette.
Both have had tremendous starts to the season, and with the way they're playing right now, it's safe to say one of them will likely get called up very soon. But who?
Steeves hasn't missed a beat all season long. His 27 points in 28 AHL games puts him second in team scoring. The 23-year-old identifies as a shooter on the ice, though he's not scoring at the same rate he did last season.
Yet, if Steeves isn't scoring goals, he's assisting on them instead. He had 23 assists in 58 games last season and is six assists away from hitting that mark this year, at only game 28.
The 23-year-old scored a big goal for Toronto on Boxing Day and you have to think that'll give him the boost needed to put more into the net.
"It was a really tough pass to pick up and get off quickly," Moore said after Toronto's Boxing Day win. "It's something that he identifies as a shooter and he does really well."
Gaudette has been playing lights out hockey for the Marlies, too. The 26-year-old is also averaging almost a point-per-game with 19 points in the 20 games he's played thus far. Whether it's goals, assists, or leadership, Gaudette is bringing it all to the table this season.
"(He's) a threat every time he's on the ice to shoot the puck in the net," said Moore earlier this week. "His skating and power, just to win 50/50 pucks and transport the game, kind of like [Bobby McMann] does as well.
"They're both two very strong guys that can just move the game into the offensive zone, and then hold onto plays and possess the puck and get off the wall. Gaudette has been very consistent with us and doing a great job as well."
If there is another forward call-up needed to the Maple Leafs, I expect it to be one of Steeves or Gaudette. Both have earned the opportunity.
One final note on the Marlies this week: Kyle Clifford got into a fight in Monday's Boxing Day game and received a 5-minute major and a game misconduct for being the aggressor.
At the end of the clip, you can see he's holding his hand in discomfort. I did see him leave Scotiabank Arena wearing a splint, but there was no update from Moore on what happened. We'll likely get an update after a practice later this week.