Pierre Engvall is a fine placeholder in the lineup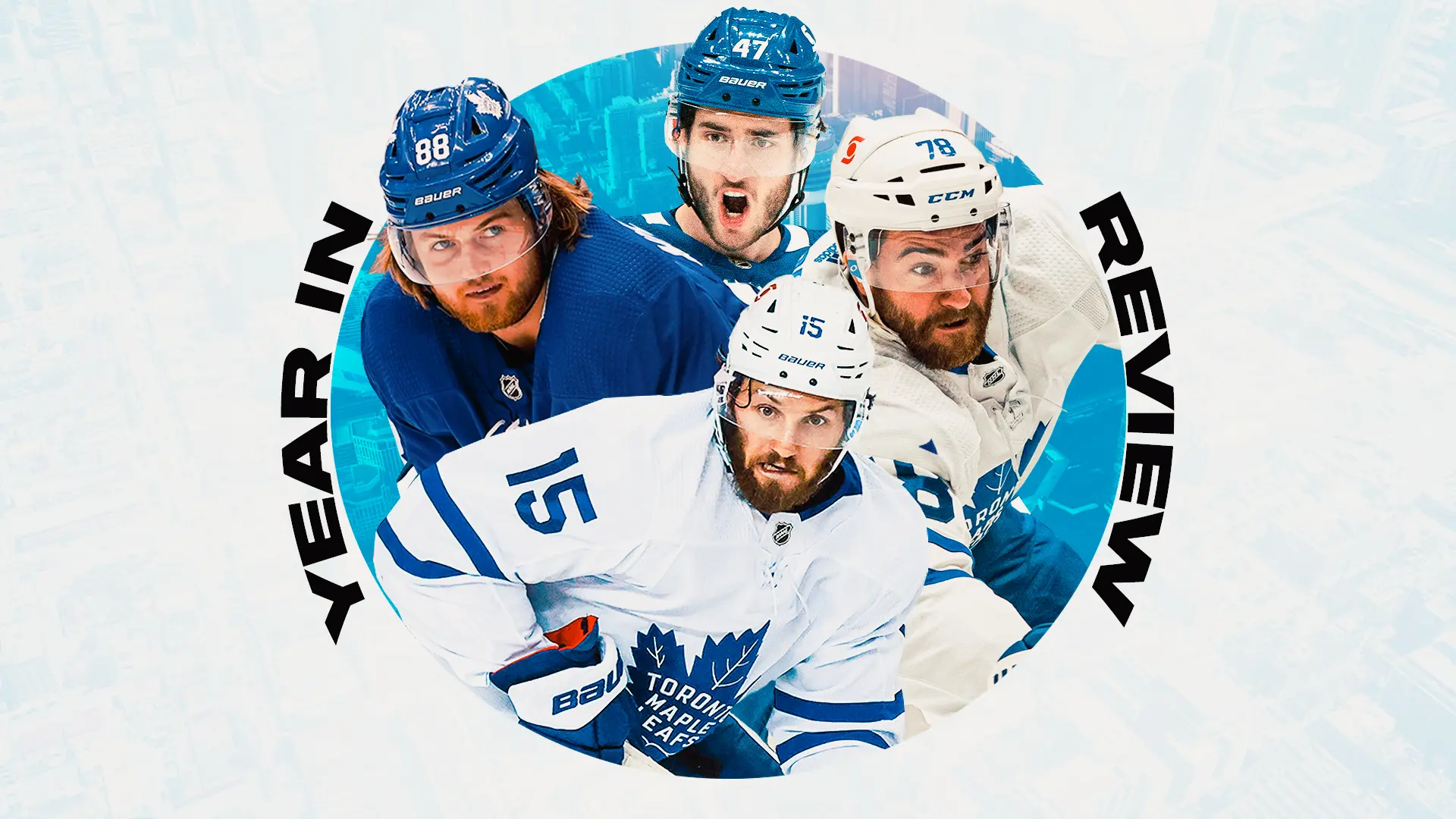 Photo credit:Nick Barden
Pierre Engvall has taken a path that we've seen many of the young prospects not named Matthews, Marner, and Nylander have taken over the last few years. He started out as the exciting new toy, had a solid start with the team, before fading into mediocrity. Kasperi Kapanen, Travis Dermott, Andreas Johnsson, we've seen it many times during this era.
But throughout all of this, Engvall emerged as a decent utility forward in the bottom half of the lineup, and producing okay results in the process. Not quite what you're looking for in the depths of a contender, but he did the trick for a while.
At the end of the day, he didn't cost the team, but he didn't really do anything of significance either. He was, well, there, all season, and that's probably all we could ask for out of a seventh round pick.
Season Recap
Engvall wasn't in the lineup to start the season, as his waiver eligibility made it easier to keep him on the taxi squad to start the season. But, after about a month, he found himself in the lineup more often than not due to injuries and slowly losing players to waivers. His play impressed Sheldon Keefe enough to keep him in the lineup, and he stuck around for the rest of the season.
He ended up turning into a surprisingly decent shutdown center, usually between some combination of Mikheyev, Simmonds, and Hyman, and facing off against the other teams best players. He was no Patrice Bergeron, but he did okay in the role, enough that it didn't cost the team.
He had a solid offensive output, scoring seven goals in 42 games, which is more than most people probably thought he'd get, although he became part of the problem in the playoffs when the team didn't have much depth scoring beyond Matthews and Marner, so when they were shutdown, there wasn't much left to help.
By the Numbers
As far as Engvall's scoring rates go, he was one of the better ones on the team surprisingly, as his 0.9 5v5 goals per 60 minutes ranked fourth on the team after Matthews, Marner, and Spezza. That rate tied for 89th league wide, which technically makes him a first line goal scorer (it doesn't, but that's funny to say).
Of course, this is Pierre Engvall we're talking about, we care more about how he did defensively. He finished the season with a 53.4% 5v5 expected goals share, and a 50.87% 5v5 shot attempt share, which isn't bad when you consider the minutes Keefe tried to play him all season. He also had a 2.13 5v5 expected goals against per 60, which was eighth among Leafs forwards.
That isn't something that quite carries over to his goals above replacement metrics, as he has a -1.4 defensive GAR and a 2.1 offensive GAR, so it's hard to get a read on what it is that he does that makes him just okay, but it all comes out as such.
Even his regularized adjusted plus-minus, which isolates his numbers from stuff like quality of competition and teammates, it's very much average.
It's very easy to see why he's not the most loved player by the fans. By the numbers, he's a fine player, but it's so average that it comes off as boring to the eye test. When more fans use the latter than the former, it equals a tough reception.
Where do they go from here?
Engvall is one of the few forwards outside of the core four signed beyond this season, and considering that one (Kerfoot) is likely gone in the expansion draft, it's quite likely that he sticks around next season. Keefe seems to like him, and he did fine in a role that he should've been out of his element in.
Now, in a perfect world, he's a fourth line center where he can excel, but with the Leafs still in a tight cap situation, it's hard to see them filling up the depth charts up front to the point where they can always have him on the fourth line.
Engvall at least proved himself this season as a consistent depth option, even if not everyone agrees with that. There are much worse players the Leafs could throw out there.
All stats come courtesy of Evolving Hockey.