Pittsburgh Penguins name Kyle Dubas President of Hockey Operations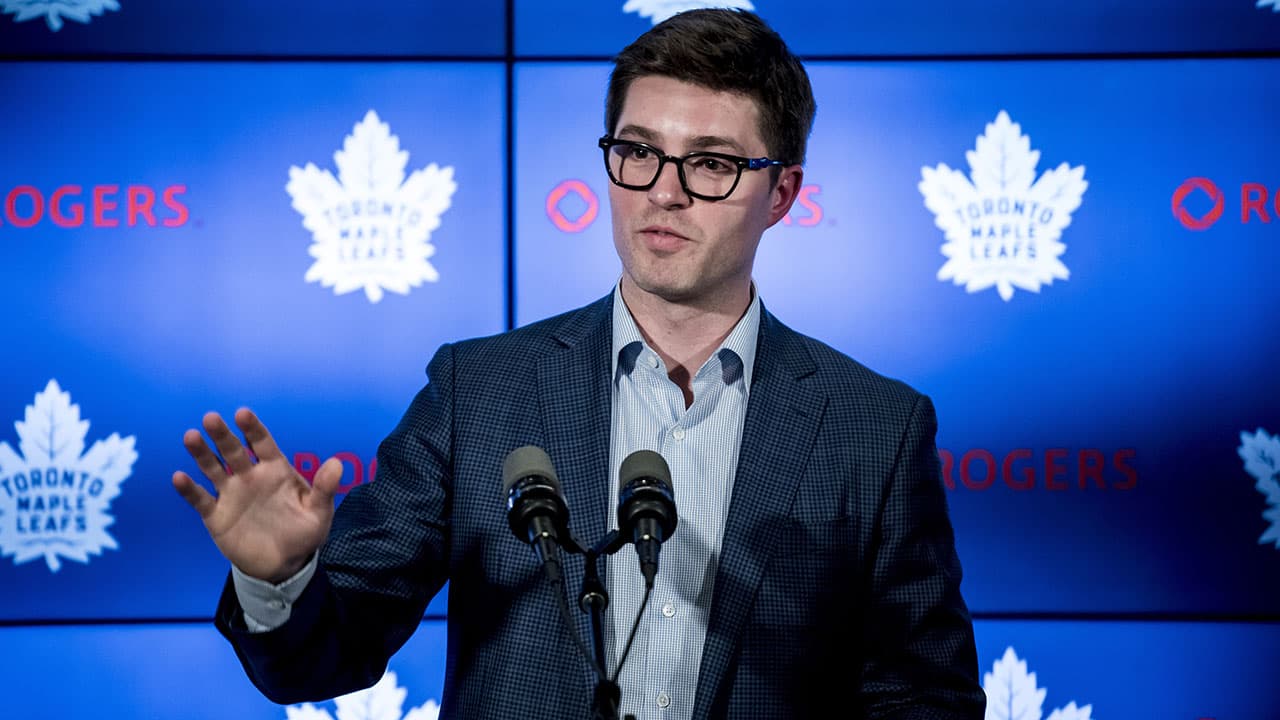 Less than two weeks after being let go by the Toronto Maple Leafs, Kyle Dubas has found himself a new gig.
The Pittsburgh Penguins announced on Thursday morning that they've hired Dubas to be the team's President of Hockey Operations. He'll be replacing Brian Burke, who was let go by the Penguins after the team failed to make the playoffs this season for the first time since 2005-06.
"We are thrilled to welcome Kyle to the Pittsburgh Penguins. Throughout his career, Kyle has proven himself as a forward-thinking hockey mind and embodies all of the qualities – integrity, intelligence, and an unwavering commitment to building a winning culture – that we value in a leader at the Penguins and within Fenway Sports Group. We have done exhaustive work narrowing down candidates throughout this process, but it did not take long to be impressed by Kyle, the reputation he's cultivated for himself in and around the National Hockey League, and his vision for the organization on and off the ice. His passion for the sport and ability to foster collaborative relationships with his staff, coaches and players is the type of leadership style that will undoubtedly resonate with the front office and set us on a new path for success in the near-term with our current championship-caliber core and beyond with a commitment to sustainable, long-term success."
Dubas' new role with the Penguins represents a promotion from the general manager position that he held over the past five seasons with the Maple Leafs. After he was let go,
reports came out
that Dubas had sought to push Brendan Shanahan from hockey operations so that he could have more autonomy. Dubas will now oversee all aspects of Pittsburgh's hockey operations.
The timing of this announcement is certainly notable. It came just 30 minutes before the Maple Leafs were scheduled to introduce Dubas' successor, Brad Treliving, as the 18th general manager in franchise history.