Predicting where the remaining Toronto Maple Leafs UFA's will end up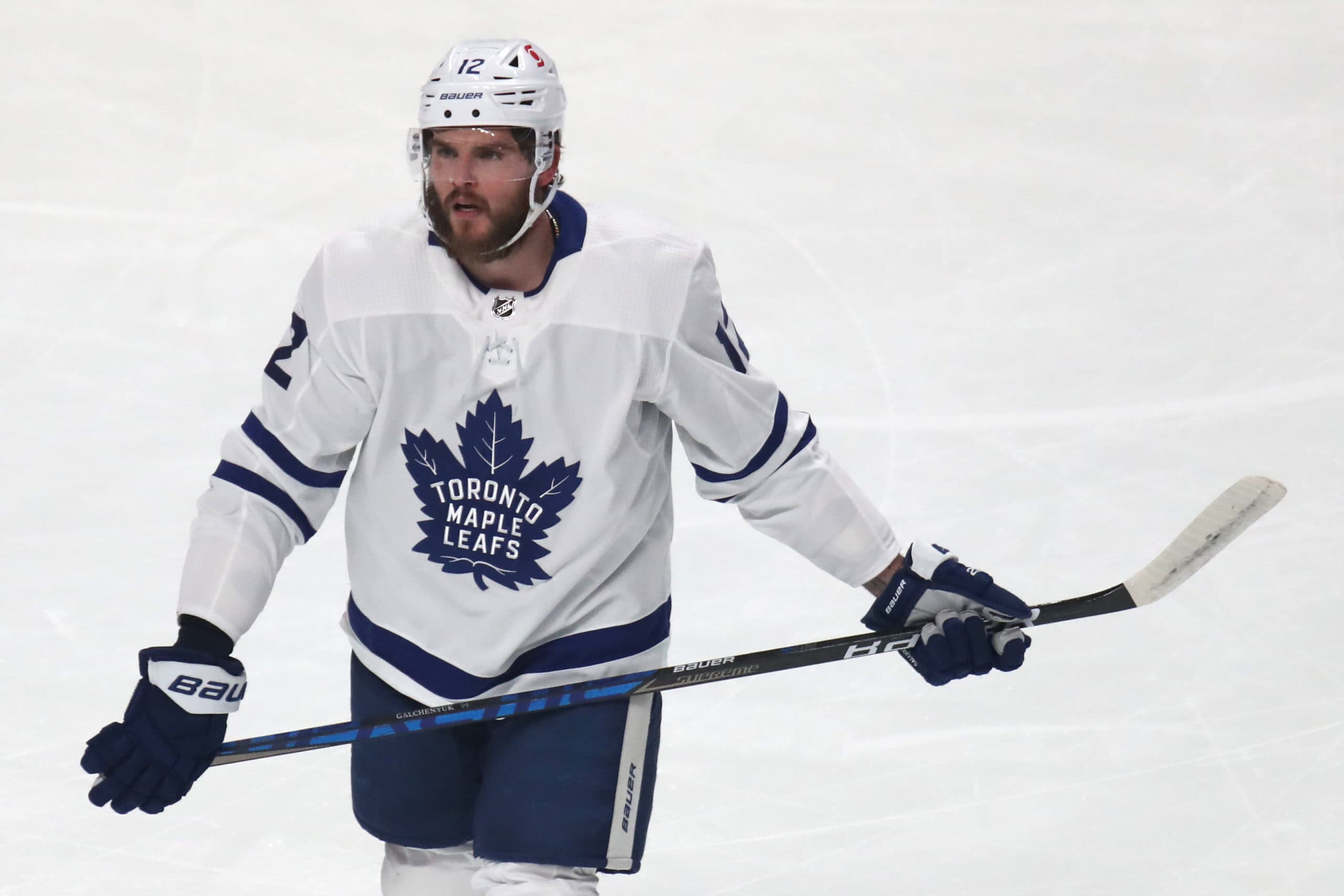 Photo credit:Jean-Yves Ahern-USA TODAY Sports
We're well into the NHL free agency period this off-season and there is still a handful of decent names out there that is still un-signed at this very moment. Some players that are currently a UFA were on the Toronto Maple Leafs last season and I honestly wonder where they could all end up. Whether that's re-signing with the Maple Leafs, signing with a new team, or simply, retiring, if you know who I am talking about.
The Maple Leafs had numerous players that were up for contract this off-season, and as we know, a good chunk of them left Toronto and signed with brand new teams and some that were set to become UFA's re-signed well before the free agency period (Jason Spezza and Wayne Simmonds.) With that being said, let's go over the remaining UFA's from the Maple Leafs and see if we could predict a landing spot for them ahead of next season.
Signed UFA's
Before we start, let's quickly go over all the notable UFA's that were in the Maple Leafs system last season that signed with a new team…
Zach Hyman to Edmonton – 7-years x $5.5M
Frederik Andersen to Carolina – 2-years x $4.5M
Zach Bogosian to Tampa Bay – 3-years x $850K
Nick Foligno to Boston – 2-years x $3.8M
David Rittich to Nashville – 1-year x $1.25M
Riley Nash to Winnipeg – 1-year x $750K
Nic Petan to Vancouver – 1-year x $750K
Calle Rosen to St. Louis – 1-year x $750K
Stefa Noesen to Carolina – 1-year x $750K
Un-signed UFA's
Now that we have gone through a quick reminder of what Leafs signed where this off-season, let's begin talking about the ones that are still un-signed to this point and see if we can predict a landing spot for them, whether that's on a new team or even a return to Toronto next season.
1. Alex Galchenyuk – 27 years old – LW/C/RW
The first UFA that is on this list is someone who was acquired midway through the season last year from the Carolina Hurricanes in exchange for Egor Korshkov and David Warsofsky, it's Alex Galchenyuk. At the time of the trade, it was immediately thought of as a very low-risk, high-reward trade for the Maple Leafs given the amount of travelling Galchenyuk has done from team to team during his short career so far, as well as the skillset that he already has.
A trade to Toronto for Alex was probably the best thing that has happened to him ever since his departure from Montreal in 2018 because of the development staff that is with the Maple Leafs organization. Galchenyuk already has the skill set of being a good NHL player, he just needed some help to resurface it and use it to the best of his ability to become an effective NHL player once again.
He only played in 26 games throughout the season with Toronto, posting 4 goals, 8 assists and 12 points which is a pretty decent rate, nothing too special by any means but was a great addition on the wing for this team. He also suited up in 6 playoff games against Montreal putting up 4 points, 3 of them being in one game. Although, we all have that one memory of Galchenyuk in the playoffs that sticks out more than the good that he did and it sucks that it happened.
Now is the time to give a prediction of where Alex Galchenyuk will potentially land in free agency. I say a return to Toronto is more than likely in the cards still and I feel like both sides wouldn't mind it given he worked out in the top-six, however, I just don't know what the price tag will ultimately end up being. I doubt it'll be anything somewhat expensive compared to what he was signed to last season but you never know.
There were also reports recently that the Montreal Canadiens were one of the teams that shown interest in signing him this off-season and potentially having a reunion with him back in Montreal. I wouldn't be surprised if that is the case at all given he's familiar with Montreal with his time there a handful of years ago.
Prediction: Toronto or Montreal
2. Joe Thornton – 42 years old – C/LW
It's now time for the guy who made a lot of Leaf fans upset at times during the regular season and into the playoffs, it's Joe Thornton. Thornton in my opinion had an okay season given his age and role on the team. 20 points in 44 games for a 41-year-old making league minimum who is just trying to chase a Stanley Cup is more than we could've asked for. However, out of those 20 points, a good chunk of them came at the start of the season during a hot streak where he was on the same line with Auston Matthews and Mitch Marner, so you could either say he put up those points because of those two guys or you could just be happy that he actually showed up on the scoresheet given his age and contract.
When he was signed by the Maple Leafs last off-season, we knew what kind of role and player that was coming into the lineup. Someone, who I said earlier is chasing the cup and is very hungry for one, someone who is going to the Hall of Fame, no questions asked and is one of the best playmakers of all time and lastly, another veteran presence in the locker room who was a captain.
It was no question that the entire team loved having Jumbo Joe on the team, on the ice and even off the ice, it felt like everyone loved being around him given the amount of time he's been in the league. However, he only signed a one-year contract with Toronto and now sees himself as a UFA yet again. What is going to happen with Thornton? Where is he going to end up this time?
I feel like it's really a no-brainer at this point, I think it's honestly retirement for Joe Thornton, or he goes to a legit Stanley Cup contender and chases a cup there because he clearly couldn't do it with Toronto last season which sucks. The legit contenders that come to mind that might be interested in Thornton as a league minimum option are possibly Tampa Bay, Colorado and Vegas. He could even sign with tier two teams that are legit playoff contenders but I guess we'll just have to wait and see what happens with him.
Prediction: Retirement or a legit Stanley Cup contender (Tampa Bay, Colorado or Vegas)
3. Ben Hutton – 28 years old – LD
The last somewhat big-name Toronto Maple Leaf that is a UFA is defenseman Ben Hutton. Hutton, just like Galchenyuk, was acquired during the season, but for Hutton, he was acquired later on at the trade deadline for a 2022 5th round pick. Hutton was initially brought into Toronto to act as a depth option on the back end for this team, and to be honest, it wasn't even a bad pickup but it sucks he only played in four games with the Maple Leafs last season.
Hutton is a big defenseman that isn't afraid to throw his body around, and Leaf fans saw that first hand when he trucked Josh Anderson into the boards one game. He isn't someone who will score a ton of points back there but he's someone that can contribute a handful of points while playing relatively good defensively. He had a solid season defensively for the Los Angeles Kings in 2019-20 and followed it up last season with the Anaheim Ducks before getting traded to Toronto at the deadline.
Although for Ben Hutton, I don't see a return to Toronto for him, but hey, anything can happen and he can sign as soon as this article is posted. I just see him moving on after a very, very short stint with the Maple Leafs and given the Maple Leafs are more than likely giving Timothy Liljregen a bigger role next season as the 6/7th defenseman, I just don't see room for Hutton. The blue line with yet again be jammed with guys like Morgan Rielly, TJ Brodie, Jake Muzzin, Justin Holl, Rasmus Sandin, Travis Dermott, Timothy Liljegren and even newly acquired, Brennan Menell all having spots and or fighting for spots back there.
I can see playoff teams and or even legit contenders targeting Hutton as the 7th defenseman for next season or even bottom-tier teams that are willing to pay him given their cap space. A lot of teams like having depth on their team, especially on the blue line where you can never go wrong with extra NHL bodies back there. He won't come in very expensive whatsoever and he'll more than likely get a one or two-year deal somewhere for similar money to what he was just making this past season which was $950K which is fine value for someone like him.
Prediction: Tampa Bay, Washington, Calgary