Previewing the Toronto Marlies 2023/24 season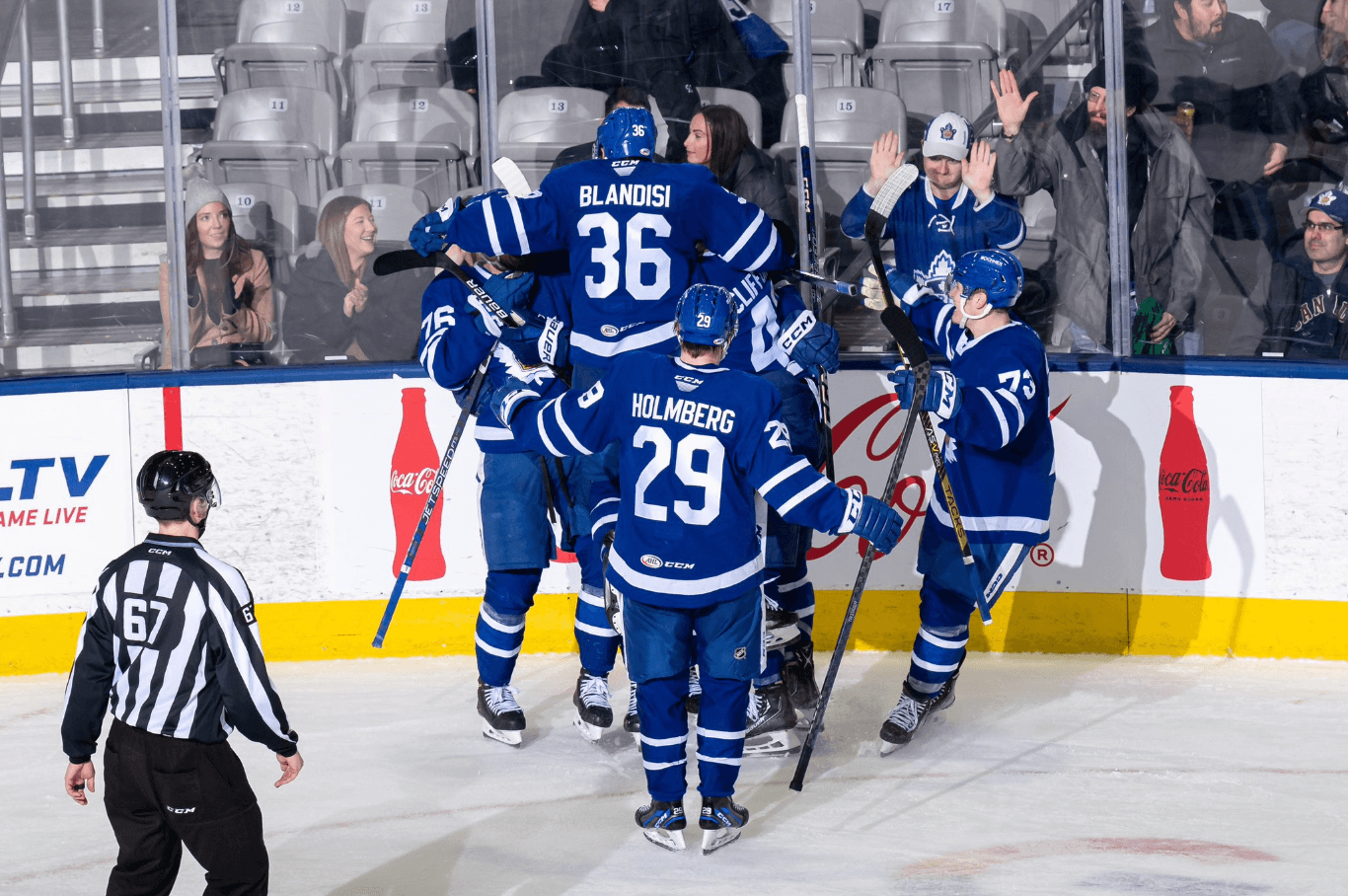 Photo credit:Christian Bonin/TSGphoto.com
Today at 4 pm the Toronto Marlies will drop the puck on their new season. I'll be providing weekly updates on the baby Leafs, and look forward to covering them this year. As the Maple Leafs have played their first game already, the Marlies squad was finalized and announced yesterday, let's dive in: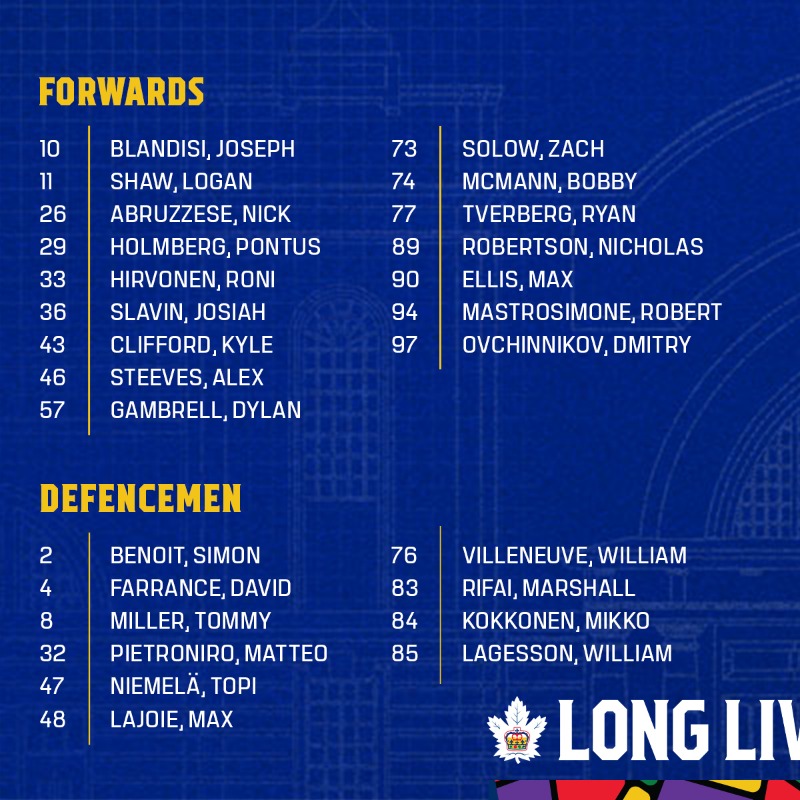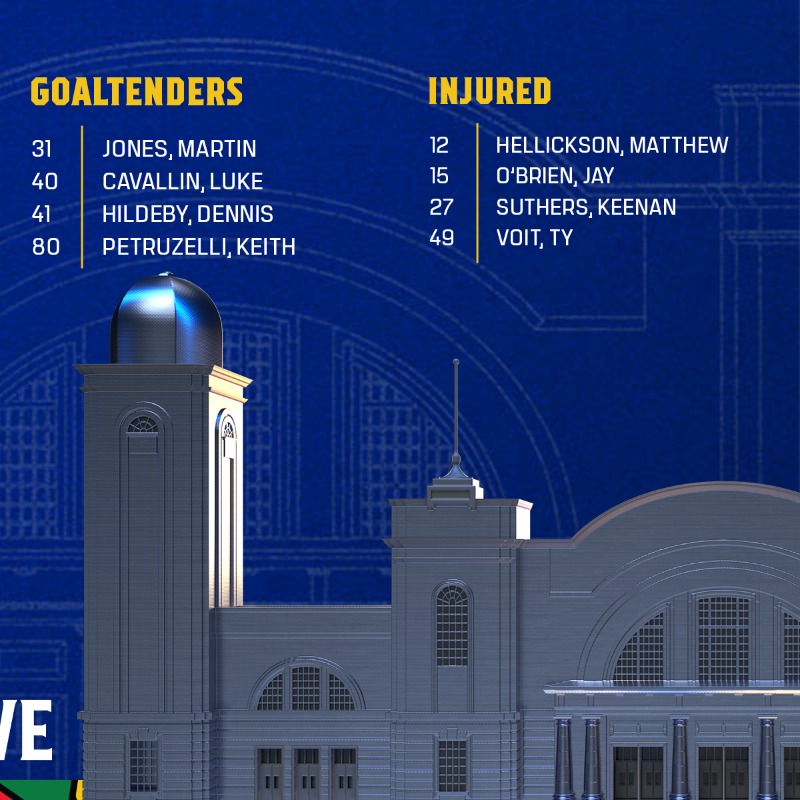 Forwards:
Leadership Group:
There are lots of familiar faces from last season, and this forward group is as deep as any across the AHL. They are anchored by their leadership group, which includes returning captain Logan Shaw, and alternate captains Kyle Clifford and Joseph Blandisi. Combined, the three have over 1000 NHL games played. Shaw will be relied upon in every role once again this season. Kyle Clifford has won two Stanley Cups and provides invaluable experience. Blandisi had a very strong preseason, scoring for the Leafs and turning many heads within the organization. He is the Swiss army knife of the group and is a locker room favourite in addition to his on-ice ability.
Josiah Slavin, Dylan Gambrell, and Robert Mastrosimone are the 3 new faces listed. Slavin will likely feature predominantly in a bottom-six role. He brings good size and a steady reliable presence to the group. Gambrell is a very strong pickup for the Marlies, with 233 NHL games under his belt including 60 last year for Ottawa. Mastrosimone, a 22 year-old former Detroit 2nd-round pick, will be looking to make an impact on the group.
To start the season I believe the top forward call-ups will be (in no order) Bobby McMann, Nick Robertson, and Pontus Holmberg. McMann was injured throughout preseason and will be looking to hit the ground running. Now 27, McMann broke into the NHL and played 10 games with the Leafs last season, passing through waivers this week. Nick Robertson will be looking first and foremost to stay healthy. He undoubtedly possesses some legitimate talent and ability, and if he can keep himself on the ice consistently I'd be shocked if he doesn't play NHL games this year. Holmberg's development over the last year has been very impressive, playing in 37 games last year with the Maple Leafs, and his steady/mistake-free game could perhaps make him their first call-up option.
It's a Critical Year For:
Nick Abruzzese and Alex Steeves. Both will be looking to force themselves towards the top of the call-up list after they each had their own struggles with consistency last season. At times they each looked like they warranted a call-up, and on other occasions, neither affected the game enough. Both of them possess the ability to be forces in the AHL on a nightly basis. Steeves is coming off a good preseason, and will once again look to feature at some point with the Maple Leafs (played 3 games in each of the last 2 seasons). Abruzzese signed a 2-year 2-way deal in July and will look to feature in more than the 2 NHL games he played in last year.
Roni Hirvonen, Ryan Tverberg, and Dmitry Ovchinnikov will each be looking to establish themselves in the AHL. Hirvonen has the most potential of the group and will be playing his first games in North America. I'm curious to see how quickly he's able to adapt, and where he fits within such a deep group. Tverberg's game is built on speed, and after back-to-back impressive NCAA seasons that culminated with a 7 game AHL stint last year, the local product will be looking to firmly establish himself as a regular. Ovchinnikov has some offensive talent and flair and has played over 100 KHL games, and like the other two, will be looking to wrestle down consistent playing time.
Max Ellis and Zach Solow. The former was a pleasant surprise last year for the Marlies in his first full AHL season, providing some solid secondary scoring. He really came into his own towards the end of the season and was rewarded with his first NHL contract. He also had a strong preseason that may have gotten more attention had there not been so many other storylines, including his first goal in a Leafs jersey. Solow brings a lot of energy and will be looking to make a difference on the 4th line, featuring in 23 games last year for the Marlies.
Defence:
This has to be one of the strongest left-sided defence corps the Marlies have had in some time, boasting one of the better left sides in the AHL. Max Lajoie, Simon Benoit, and William Lagesson are all in their prime, have all played NHL games, and will certainly give the Marlies' back end a boost. Lajoie comes to Toronto having spent the last 2 seasons in Carolina's organization, appearing in 3 games with the Hurricanes last year and putting up solid points in the AHL. Benoit, a physical customer who played in 78 games for the Anaheim Ducks last season, was a scratch against the Montreal Canadiens in the home opener. He is the first call-up on defence as things stand. Lagesson comes by way of the Chicago Wolves and has played in 60 NHL games to date.
Topi Niemela, William Villeneuve, and Mikko Kokkonen. Niemela will play his first full season in Toronto, carrying strong offensive instincts and puck skills. I'll be watching his ability to perform in his own end and cope with the physicality of a full AHL season. Villeneuve had a strong rookie season last year. This blue line is very deep, and his first order should be trying to nail down an everyday spot, which will be no easy task. I'm a big believer in his game, he is one of my favourite prospects in the system. Kokkonen had a disappointing season last year, but that's already been wiped away by an incredibly strong preseason. If all goes according to plan, this form continues, and he can lock down a regular spot in the lineup.
Marshall Rifai, Tommy Miller, and Matteo Pietroniro all exceeded expectations last season. Rifai ended up earning an NHL contract, while Miller and Pietroniro both played in more games than anyone predicted they would (40 and 51 respectively). Miller has also had a strong preseason, while Pietroniro's physical edge and attitude are always welcomed. All three will be vying for consistent ice time along with Villeneuve. David Farrance inked an AHL deal for this year, appearing in 2 NHL games with the Nashville Predators a few years ago. He is an offensive defenceman who will look to play as many games as he can.
Goaltenders:
Martin Jones, Dennis Hildeby, and Keith Petruzelli. Joseph Woll has fully graduated, and Erik Kallgren has moved on. Petruzelli played in 25 games last year and will look to take a step forward this season. He will have to be at his best, as Hildeby will command some time in between the posts. The 6-foot-7 Swede will play his first full season in North America. Martin Jones rounds out the trio, and as a veteran of 444 NHL games, he will provide Woll and Samsonov with some insurance should anything happen. It will be interesting to see how the coaching staff chooses to allocate minutes, given all 3 are capable starters.
Overall Assessment:
This is as deep a Marlies team as I can remember. They have a very strong leadership group with many players chomping at the bit for a call-up. Does one of Robertson, Holmberg, McMann, Steeves, Gambrell or Abruzzese set October on fire and warrant a call-up? Could Lagesson or Lajoie's play push Benoit for some NHL game time? I'm eager to see some of the younger prospects like Hirvonen, Niemela, and Villeneuve take steps forward, and I wouldn't be surprised if this team goes as far as Shaw and Blandisi take them. Shaw was a point-per-game player last season, and the Marlies struggled mightily down the stretch of the regular season when Blandisi went down with an injury. Could one of them force Brad Treliving to hand out another NHL contract out? Inevitably, the roster will change as the year goes on, but this group will have some lofty expectations. I'm excited for this season to start, and I would urge you to make your way down to Coca-Cola Coliseum at some point this year.