What prospects could Leafs GM Brad Treliving part with?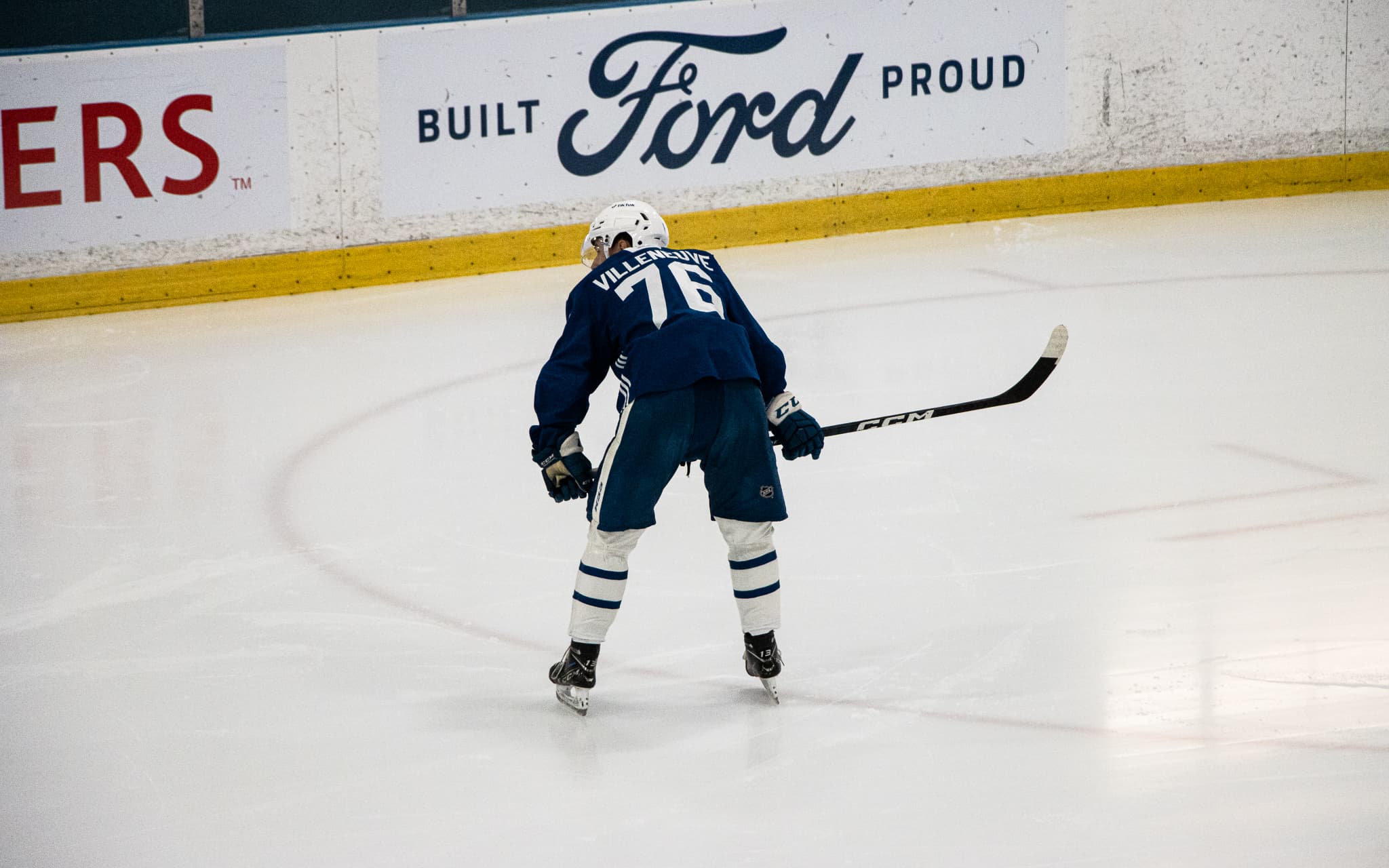 Photo credit:Nick Barden
My last article looked at which players Brad Treliving should consider moving. This article will touch upon some of the prospects I believe could be expendable. So far Treliving has been very quiet on the player front. He did give us some insight into certain plans, and there have been rumours that Toronto could be pushing to sign some players before their contracts expire this week. Before we dive in, let's review some things we've learned over the last couple of days:
Not surprising, and perhaps the most sensible call. I'm not sure there is someone else out there at this time that would without a doubt improve the Leafs.
I don't mind the idea of Kampf returning on a cheap contract. He is sound defensively and strong in the dot. The idea of Kerfoot returning is much less appetizing. At this point, I would far prefer Toronto to target bottom 6 players with either strong playoff results or players that improve the team's physicality/compete level.
-Treliving stated that it's his intent and expectation to sign Matthews and Nylander to extensions.
All signs point toward number 34 signing sooner rather than later. I would love Nylander to return, I just hope the numbers they both get aren't ludicrous. Now, onto the prospects!
Notable Prospects on the Marlies
Topi Niemela, Dmitry Ovchinnikov, Ryan Tverberg, William Villeneuve, Mikko Kokkonen, Dennis Hildeby
Ovchinnikov will play for the Marlies this upcoming season. The Russian winger will look to assert himself on North American ice. How quickly he adapts will be key. I've heard conflicting things about his attitude and compete level, and I'm excited to see his first full year in Toronto.
Tverberg has certainly come a long way since being drafted 213th overall. He earned himself some game time with the Marlies after finishing up with UConn, and his efforts also earned him a contract. He too will be looking to assert himself as a regular contributing presence on the Marlies next season.
Mikko Kokkonen didn't impress me as much this year as I had hoped for. He suited up mostly for the Marlies but also spent some time in the ECHL. There were other players that contributed just as much on the backline, with far less pedigree. The former 3rd round pick will need to take a large step forward this season.
Dennis Hildeby is a large man. He joined the Marlies around playoff time, and it will be interesting to see where he factors in next year. The Leafs seem to have a logjam in net all through the system, so Hildeby could possibly remain in Sweden. The Swede is Toronto's best goaltending prospect.
William Villeneuve really stood out to me this year. He is a smooth skater, and at times showed poise and decision-making beyond his years. He took a large jump up my personal prospect rankings and the Quebec native may have just made the next prospect expendable (in my mind)…
Topi Niemela. He was taken a few years ago early in the third round, and immediately was deemed a steal after stellar performances at the World Juniors. In the few times I watched him play for the Marlies at the end of the year, he was undoubtedly skilled and very calm with the puck. He is still young and certainly has potential. That being said, he is one of Toronto's top prospects, and the current window for the Leafs to win won't last forever. I feel more comfortable moving Niemela with the recent emergence of Villeneuve, and I have a sneaky feeling the Leafs will walk away with some more defensive prospects after tonight's draft.
Notable Prospects in Juniors/Overseas
Fraser Minten, Ty Voit, Roni Hirvonen, Nicholas Moldenhauer, Nikita Grebenkin, Artur Akhtiamov, Vyacheslav Peksa, Veeti Miettinen
Fraser Minten is not someone I would be willing to trade unless a strong offer came. A centerman, Minten took a step forward this year scoring 31 goals and adding 36 assists in 57 games with Kamloops. A steady player with a high hockey IQ, the Leafs have high hopes for his future.
Ty Voit is coming off a dominant season points-wise. The Pittsburgh native racked up 81 assists in 67 games played. Undoubtedly he has talent. Voit is listed at 5'9, and he will need to add weight to his slight frame. The Leafs have seen a couple of undersized, skilled, right-shooting forwards pass through their system unsuccessfully recently, Voit will be hoping to turn the tide.
The two Russian goaltenders (Akhtiamov and Peksa) are far too young to truly be judged. Until they make their way across the pond and feature for the Marlies, it's tough to truly gauge what they've got at 20 years old. They both will look to push their way into the KHL next year.
Speaking of the KHL, Nikita Grebenkin just had a monster year. He looks to be an absolute steal, and his production was on par with some very impressive players from past seasons… His contract expires at the end of next year, and he should make his way to North America for the 2024/25 season.
Veeti Miettinen is coming off a solid year in the NCAA. He will be looking to take a large step forward, which will likely be needed if he wants a contract at the end of his upcoming year (his senior season).
Nicholas Moldenhauer had a very impressive year in the USHL. He is committed to the University of Michigan, and so far looks to be a shrewd draft pick. His development is definitely one to pay attention to.
Lastly, Roni Hirvonen. The Finnish forward joined the Marlies at the very end of the season, but was unfortunately injured and didn't feature. This is one forward prospect I would consider including in a package. He is undersized and perhaps didn't take as big of a jump in his second year playing in the SM-liiga. While he plays a fearless and complete game, his skating could end up limiting his ceiling. He definitely holds value and the former second-round pick is one prospect I would consider adding to a package.
Summary
Roni Hirvonen and Topi Niemela are two prospects I would consider moving to make the current roster better. This window won't last forever, and I have no issues with Treliving draining the prospect pool a little bit in order to give Toronto a better shot at winning. The emergence of a couple of other forward prospects, and the potential I see in Villeneuve makes me more comfortable with the idea of dealing Hirvonen or Niemela. Tonight we will see multiple new faces added to the organization, and my prediction tells me Toronto will walk away with a couple of defensive prospects. Enjoy the draft!