Put Alexander Mogilny in the Hockey Hall of Fame already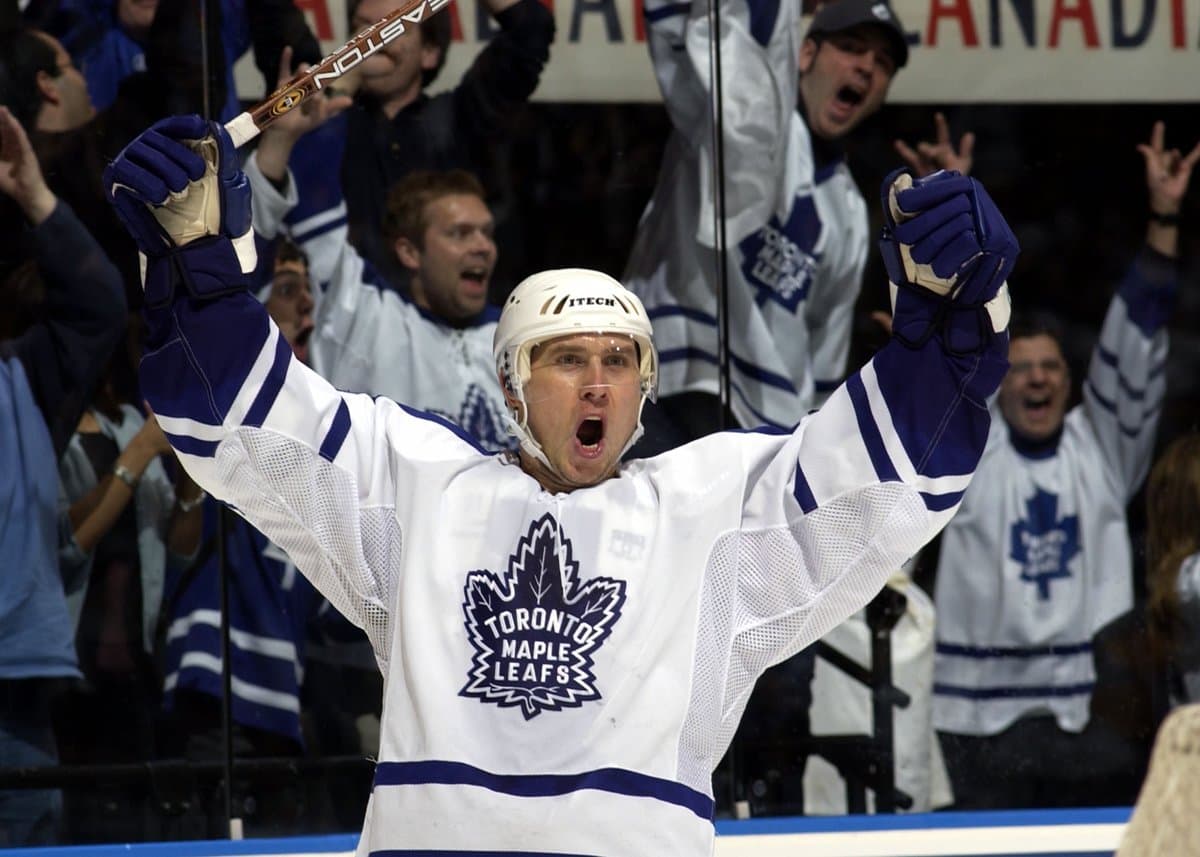 Photo credit:@LeafsAlumni on Twitter
Leafs legend Alexander Mogilny has been eligible for induction into the Hockey Hall of Fame since 2009, but every June comes and goes without the "Call to the Hall". Some of this is justified: simply better players have become eligible over the years, which has bumped him down the order. But for Mogilny to go 13 induction cycles without being selected to the Hall is puzzling considering some of his career accomplishments:
Top-100 all-time in points (81st – 1032)
Top-75 all-time in goals (56th – 473)
One of only six players to score 70+ goals in a season (76G in 77GP in 1992-93)
8x 30 goal-scorer (full-season pace: 10x)
4x 40 goal-scorer (full-season pace: 6x)
2x 100 points-scorer (full-season pace: 3x)
1x Stanley Cup champion (NJD, 2000)
1x Rocket Richard trophy* (*if it existed in 1992-93, tied with Teemu Selanne)
1x Lady Byng trophy (2003)
NHL record for most game-winning goals in a season (11 in 1992-93)
NHL record for fastest goal to start a game (5 seconds)
One of 30 members of Triple Gold Club (Olympic Gold in 1988, World Championship in 1989, Stanley Cup in 2000)
First Russian to be made Captain of an NHL club
Add in the cultural element of being the first player to defect from the Soviet Union to play in the NHL and Mogilny seems to tick all the boxes in terms of his production and significance, so what gives?
Working against Mogilny are his raw totals: he never hit 500 goals and barely surpassed 1000 points due to an injury-plagued career that saw him play just 78% of scheduled games over his career.
Mogilny's playing career spanned not only the furious scoring years of the early 1990's, but the back-half of his career coincided with the Dead Puck Era when scoring in the NHL saw a considerable decline. For this reason, looking at adjusted scoring helps account for these swings in era scoring rates:
(Courtesy of Hockey-Reference.com)
A look at the above tables shows that Mogilny has the seventh-best adjusted goals-per-game and eighth-best points-per-game of any player whose career ended after 1990. Among non-HHOFers, he lands third and first in those respective categories.
Statistically, he matches up favourably against a recent HHOF inductee with almost an exact number of games played, who we'll reveal after this table:
| | | |
| --- | --- | --- |
| Measure | Player X | Mogilny |
| Games Played | 989 | 990 |
| Goals | 402 | 473 |
| Assists | 589 | 559 |
| Points | 989 | 1032 |
| Goals-Per-Game | 0.41 | 0.48 |
| Assists-Per-Game | 0.59 | 0.56 |
| Points-Per-Game | 1.00 | 1.04 |
| Adjusted Goals-Per-Game | 0.45 | 0.48 |
| Adjusted Assists-Per-Game | 0.64 | 0.58 |
| Adjusted Points-Per-Game | 1.09 | 1.06 |
| Stanley Cup? | N | Y |
| Olympic Gold? | Y | Y |
| Major Individual Trophies | 1x Lady Byng | 1x Lady Byng, 1x Rocket Richard (if it existed) |
Player X is
Paul Kariya
, who was inducted in 2017 after just four years of waiting, to no one's chagrin.
Mogilny has some competition for induction this year, with the Sedin twins seen as locks and Caroline Ouellette likely getting the call, but I'd put his career achievements up against anyone else who is eligible for induction this year.
It's time to put Alexander Mogilny in the Hall. He's waited long enough.
---
---