Radio-ing Elliotte Friedman: Leafs possibly interested in Tyler Bertuzzi and more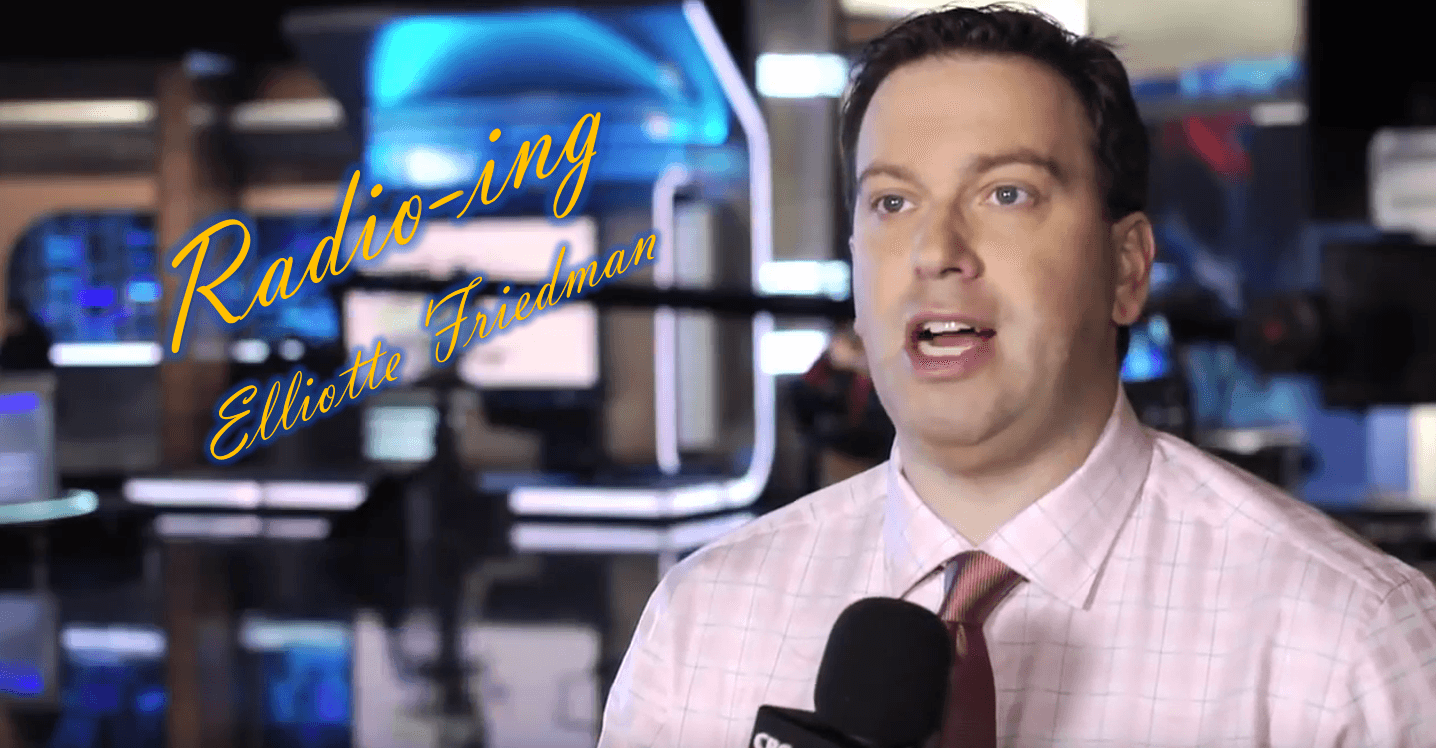 It's been a long time since this site has radio-ed Elliotte Friedman as you can tell from the fact the picture is not only pre-long flowing locks, but also a pre-beard picture.
Leafs could be interested in @Tyler Bertuzzi
The context of this leans more towards speculation than the sense that anything is actually in the works or imminent. Friedman states that the Leafs have been looking to add a player like Bertuzzi for a while, and that he's the kind of player that makes sense to replace the outgoing @Zach Hyman with. And Friedman leans into the fact that it looks less likely with each passing day that Hyman will return to the Leafs.
Bertuzzi blends that sour pain in the ass style with the ability to put the puck in the net as well. He might not be Leafs top four elite level of talent, but he's certainly capable of filling the role vacated by Hyman, and given that he missed all of last season with an injury it's not out of the realm of possibility his price tag isn't going to be at its peak. Although if the Red Wings are unloading him for pennies on the dollar, there should probably be some healthy skepticism about how healthy he's going to be going forward.
Assuming that this is an avenue the Leafs are interested in pursuing there is an interesting adversary in the form of Steve Yzerman that awaits. The Wings are certainly not ready to be a contender in the Atlantic division yet, and they are going to be looking for futures. And Yzerman knows that an agitating forward that can put up points is something that is in high demand, and Bertuzzi isn't going for a depth player and C-prospect grab bag. A real price would need to be paid.
That said, this is a player I'm certainly excited about, and while Friedman does not share any specifics, it's a name that provides some hope around who the Leafs are looking at.
@Darcy Kuemper's expiring contract might keep him off the Leafs radar
One of the big things that Friedman discussed was the fact that the Leafs need to find a goaltender. This isn't lost on anyone, but he also offered up some encouraging words that it is unlikely that @Frederik Andersen returns. Andersen is going to be looking for a contract with an AAV around what he is currently making or more. Elliotte stopped short of saying that there is a team willing to pay that, but did say that on a short term deal teams might consider it. If you were hoping for an Andersen cheap, prove himself type deal, you can probably forget that.
Anyways back to Kuemper, Friedman said that despite the Leafs very much being in a win now mode that Kuemper's contract expiring at the end of next season might be a deterrent for them. To some extent I get this. Dubas has been eaten alive for rentals and own rentals alike, Kuemper would be a hybrid of the two. There is also the matter of Campbell's contract expiring at the exact same time, and having to negotiate with both goaltenders at the same time or risk losing both goaltenders at the same time doesn't seem ideal.
Kuemper would be a strong option in net for the Leafs, and there are worse things than heading down that road, but I still find myself thinking that going cheaper and with someone who can support @Jack Campbell is the better option. Spend that money elsewhere and avoid the goalie contract headaches.
It's also worth noting on the goalie front that Friedman speculated on the Coyotes could pursue Andersen, in an attempt to woo @Auston Matthews in three years. I think it's safe to say Friedman isn't entirely serious on this one and I'm sure we've all thought about this a little. In reality, friend or not, do you want to join a team that has 3 years from now Andersen in net if you are looking to join a contender?
Expansion Draft is @Alexander Kerfoot vs. @Travis Dermott
With Dermott being signed the Leafs have met the requirement for having an under contract defenseman who has played the required number of games over the past season available for the Seattle Kraken to select. This was probably part of the decision to get Dermott signed quickly (hence why there is a slight over market payment) and the other part that Elliotte Friedman points out is the arbitration eligibility of Dermott.
Friedman believes that Dermott will be the defenseman exposed by the Leafs and seemed to be operating off of the Leafs using a 4F/4D protection plan as there wasn't really any mention of @Justin Holl.
Elliotte went on to say that while the Kraken would likely be looking to take the fewest number of contracts with term or salary attached to them as possible, there is likely to be an abundance of defensemen available to them, and while Ron Francis will want to build a strong blueline, he might have fewer options available at center and that could make Kerfoot the smart selection to make from the Leafs.
This makes a ton of sense when you figure that most teams will have second pairing and younger bottom pairing defense available that players like Dermott might be a dime a dozen to the Kraken. While Hakstol would have familiarity with Dermott, and that could be the case for him, Kerfoot could potentially be a 2/3 C or winger, and also checks a lot of boxes for a team that is wanting to play a defense first style. I know I wouldn't hate this, and I get the feeling it's the preferred outcome for most Leafs fans and possibly the Leafs organization.
Finally it looks more and more like @Morgan Rielly will stay
Morgan Rielly is eligible to extend his contract with the Leafs once free agency opens, and Friedman is yet another voice stating that this is very much the preferred outcome for both Rielly and Kyle Dubas. Elliotte states the respect that Dubas has for Rielly, and Rielly's commitment to staying with the organization as some strong common ground for finding a contract that works well for both parties.
Friedman also shares that there is likely a line in the sand that the Leafs will not cross, and if it looks like they will be committing too much to Morgan they'll go in a different direction, but again this really doesn't seem to be the case.
As much as there seemed to be growing dissent towards Rielly in the past season, largely based on the powerplay and his well established defensive gaps, there is no doubt in my mind that a below market value Morgan Rielly helps the Leafs, and should be welcomed back.
All and all, that was a pretty optimistic take on the Leafs from Elliotte Friedman and one that only adds to the excitement of the next three weeks.