Reacting to the Muzzin news: Leafs Morning Take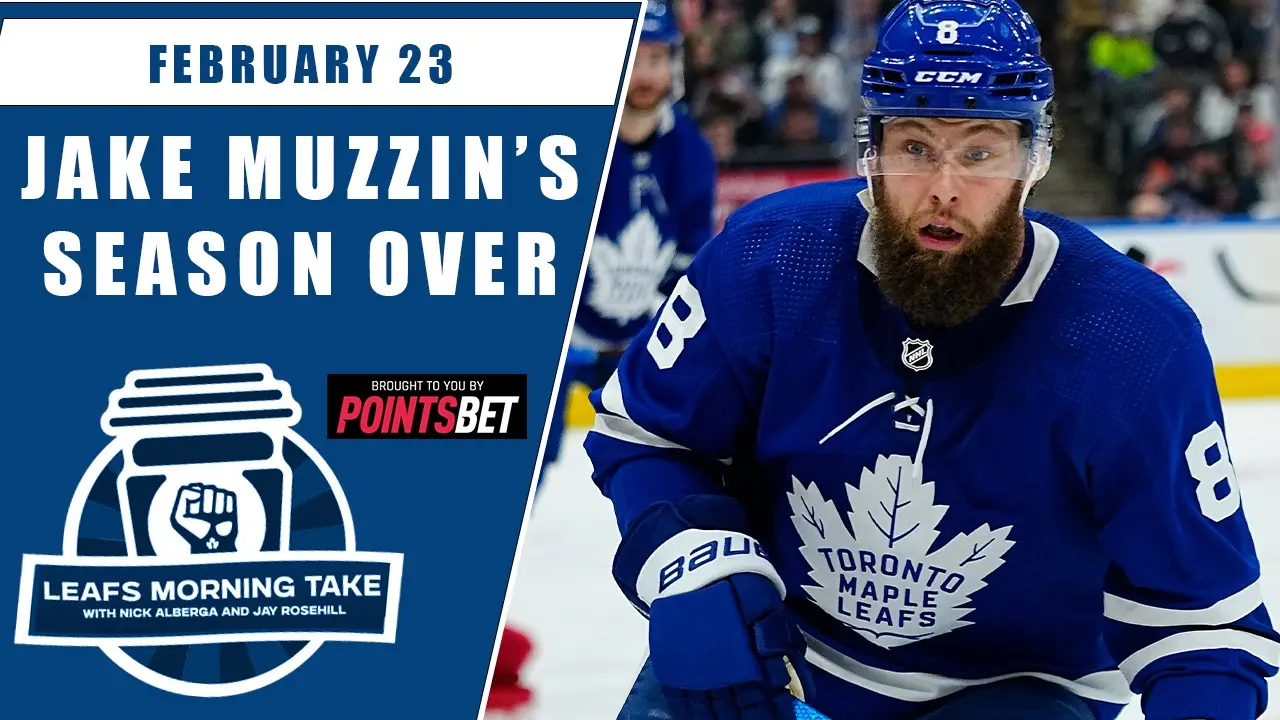 Not sure how I feel about the extra day off between games, but so be it.
At any rate, we spent the majority of
Thursday's edition of Leafs Morning Take
talking about the Jake Muzzin news and how that impacts the team both short-term and long-term. In case you missed it, the Leafs announced on Wednesday that the veteran defender would miss the remainder of the regular season and playoffs due to a spine injury. Furthermore, they said they would provide a further update at training camp in September.
After that, we rolled into the second ever edition of Rosey Tweets. Essentially, it's a segment where I pull up tweets from Jay Rosehill, he reads them out loud and discusses the mindset behind said tweet. It's hilarious.
Lastly, we looked at the Atlantic Division standings. With Toronto having already made their 'big' move, we speculated about what Boston and Tampa, among others, could be up to between now and March 3rd. This is getting interesting!
No Rosey on Friday's show, but he will drop by for another instalment of 3 Hits With Rosey. Also, NHL Insider & Daily Faceoff's Frank Seravalli will join me for all encompassing look at what Kyle Dubas could still have up his sleeve.
THE DAILY FACEOFF TRADE DEADLINE SHOW
Join us on March 3rd for the Daily Faceoff Live: Trade Deadline edition as Frank Seravalli and the panel break down all of the latest rumours, news, and rumblings from around the NHL. The show will be live on 
YouTube
, 
Facebook
, and 
Twitter
from 12 PM – 4 PM ET to keep you up to date on all things trade deadline no matter where you're watching from.