Realistic first-round targets for the Toronto Maple Leafs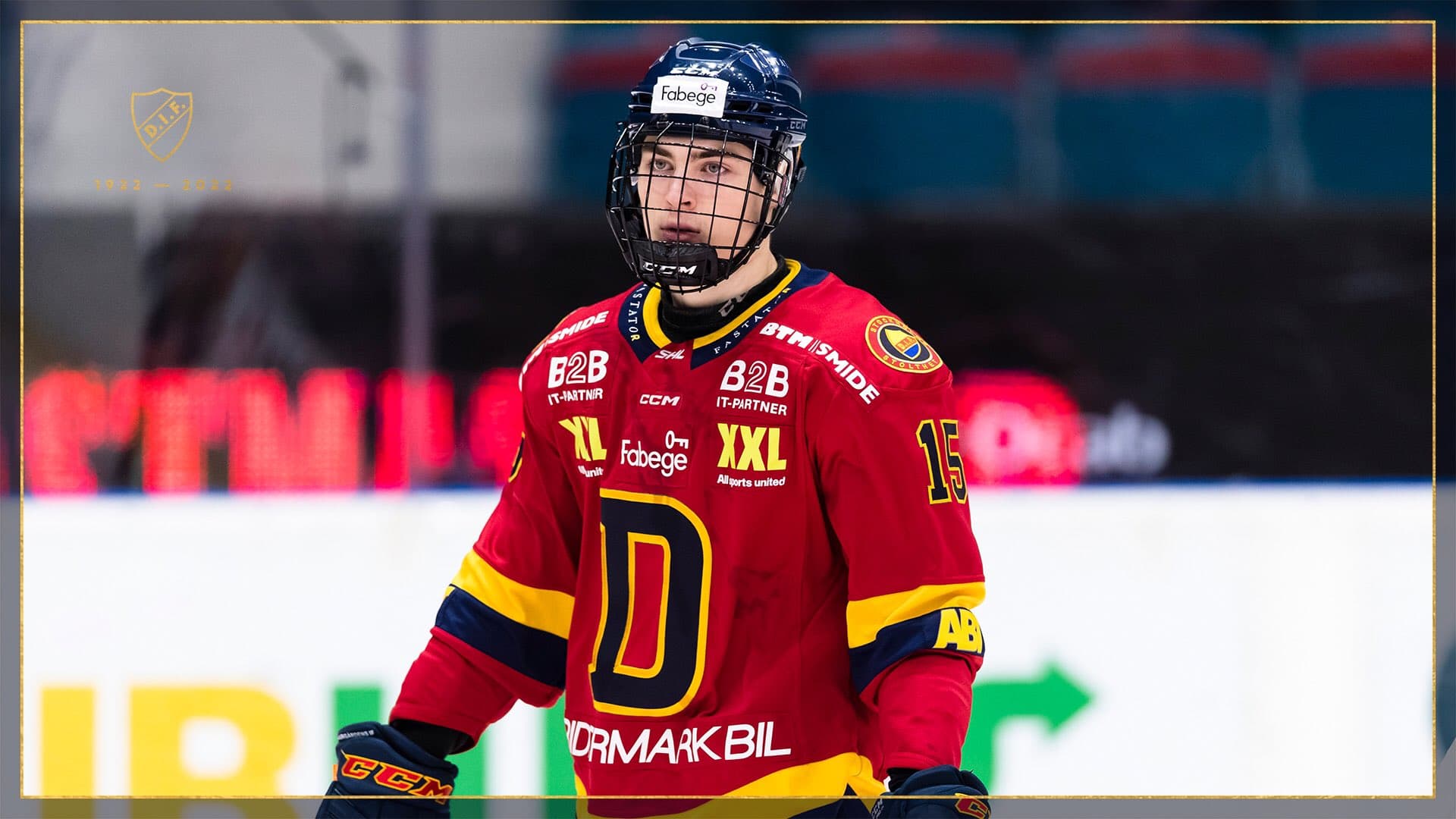 Photo credit:@DIFHockeyse / Twitter
It's draft week, everyone!
After a long season, we're just days away from the first round of the 2022 NHL Entry Draft on Thursday. For the first time since 2020, the Toronto Maple Leafs are currently scheduled to select in the first round, holding the 25th overall pick.
While the top end of the draft has been discussed at length for its lack of a standout prospect, there are still lots of intriguing prospects that will be available come the Maple Leafs pick. After going over third round targets and long shot first-round options last week, it's time to dive into the handful of players that are realistic targets for Toronto at the 25th overall pick.
Liam Öhgren, LW, Sweden
Consolidated #16
Despite ranking in the mid-teens on the consolidated list, it appears Liam Ohgren is more likely to go closer to the Maple Leafs selection. The Swedish winger was ranked 21st on Bob McKenzie's rankings and was slotted after the Leafs pick on Corey Pronman's mock draft.
If he is still on the board at 25th overall, Ohgren would tick a lot of boxes for Toronto.
Playing most of the season at the Swedish U20 level, Ohgren not only led his team in scoring but also led the entire league in points per game among players with at least 15 games played. His 33 goals and 58 points in 30 games at this level are impressive as a standalone fact, but considering Ohgren was also playing on a team with two other projected first-round forwards, his ability to outscore his teammates was mightily impressive.
In fact, Ohgren's 1.93 points-per-game is the best scoring rate for a draft-eligible player in the Swedish U20 league (minimum 15 games played) ever. Even with the acknowledgement that the extremely high-end draft-eligible Swedish players are already in the SHL by their draft year, Ohgren's scoring rate still exceeded that produced by the likes of @Anze Kopitar, @Calle Jarnkrok, and @William Karlsson.
Ohgren isn't a tiny scoring forward either, his 6-foot-1, 201-pound frame would be on the higher end of Maple Leafs draft picks under Kyle Dubas.
While he struggled in limited SHL action this year, scoring two points in 25 games with a 38.8 per cent Corsi-for, Ohgren's projectable pro-style and goal-scoring ability should result in him taking a notable step up in 2022-23 as a full-time player in the Swedish second tier.
Ohgren is a favourite of TLN's Nick Richard, ranking 11th on his final 2022 draft rankings, and would be a slam dunk pick for Toronto if he is in fact available in the Leafs range as is currently anticipated.
With the ability to score goals in a variety of ways, Öhgren is one of the more versatile finishers in the 2022 draft. He can be a handful to play against down low, using his strength and puck skills to get into dangerous scoring areas and cause havoc around the net. He competes hard for loose pucks and has good spatial awareness to find those pockets of open ice around the opposing crease. His one-touch scoring ability in close is noteworthy but Öhgren also possesses a hard and accurate wrist shot that can beat goaltenders cleanly from the outside. While he can be elusive in tight spaces and play an effective give-and-go style, layering a bit more quickness into his game will make him even more of a threat as he climbs the ranks. Öhgren projects relatively safely as a top-nine NHL forward because of his well-rounded game and the way he competes but there is also the potential for him to grow into a top-six scoring winger if he can continue to build out his combination of power and skill.

– Nick Richard
Noah Östlund, C, Sweden
Consolidated #19
Speaking of 2022 draft-eligible forwards out of the Djurgårdens system, Ohgren's linemate Noah Ostlund also makes a lot of sense for the Maple Leafs if he remains available at 25th overall.
Ranked 19th on the consolidated list and 22nd on Bob McKenzie's rankings, Ostlund has been a common pick in mock drafts for Toronto. While Ohgren and fellow Djurgardens linemate Jonathan Lekkerimaki saw over 20 games in the SHL, Ostlund only appeared in 11 in the Swedish top tier.
In the U20 league, Ostlund centred the two goal-scoring wingers, complementing their skills with a playmaking leaning style and cerebral play. Though Ostlund wasn't as productive as his Djurgardens counterparts, he still recorded 33 assists and 42 points in 32 games.
Ostlund's hockey sense and transition ability would make him a typical Maple Leafs draft pick, especially given his 5-foot-10 and 164-pound frame.
At the World U18s, Ostlund's play turned heads and saw him slowly creep up draft boards. He scored two goals in Sweden's gold medal upset over the USA, scoring 10 points in six games in the tournament overall. Corey Pronman indicated there has been interest inside the top 20 of the draft, so Ostlund may very well be off the board earlier than currently anticipated.
Östlund is a well-rounded forward with great puck skills and an effortless stride. He has quick feet and is strong on his edges, allowing him to quickly build speed and carry the puck up ice through the neutral zone with control. Östlund is evasive and tough to check in traffic but still leans a bit more to the perimeter rather than driving the middle of the ice with consistency. His vision and passing ability allow him to create from the outside but added strength as he matures should help to diversify his offensive attack. He isn't the biggest or strongest player right now but he competes well and has a good understanding of his responsibilities away from the puck.

– Nick Richard
Jiří Kulich, C, Extraliga
Consolidated #21
Another standout at the World U18s that saw his stock rise significantly was Czech forward Jiri Kulich. Taking home MVP honours after a nine-goal effort at the tournament, Kulich has risen from a high second-round prospect to a potential top 20 selection.
Playing in the top Czech league this season, Kulich scored nine goals and 14 points in 49 games in a relatively minimal role. His lack of production, even coming in a men's league, had some tentative about his status as a first-round prospect prior to his excellent showing at the U18s.
This concern was valid, as other first-round talents in recent years have scored at higher rates than Kulich did this year. @Tomas Hertl leads the way with 0.66 points per game, but even the likes of @Martin Necas, @Martin Kaut, and @Jan Mysak exceeded Kulich's 0.29 PPG mark.
Kulich's two-way game along with his quality shot are his two calling cards, characteristics that make him an interesting blend of a responsible defensive forward that is also a powerplay threat. Ranked 21st on the consolidated list but up at 18th on Bob McKenzie's rankings, Kulich's strong international showing may have pushed him just outside of the Leafs range at 25th overall.
Even if his stock has risen just ahead of the Leafs range, it still wouldn't be a surprise to see him still available when Toronto goes on the clock. If he is, he's a player who ticks a lot of the boxes Toronto looks for in a prospect.
Kulich is a skilled, versatile forward without many holes in his game. He skates well with a powerful stride and can carry the puck on his own to lead the rush, able to beat defenders with both his hands and his feet. I wouldn't say he is a pure playmaker but he has decent vision and can facilitate efficiently, particularly off the cycle. He is deadly as a shooter, however, and can beat goaltenders with a variety of different releases, including a heavy and accurate one-timer that makes him a real powerplay threat. Kulich shows good awareness on the defensive side of the puck and has a good compete level as well. There is a lot to like about his game and his ability as a shooter could eventually make him an impact scorer at the NHL level.

– Nick Richard
Jagger Firkus, RW, WHL
Consolidated #22
Jagger Firkus is another prospect that has seen his stock rise from a potential second-round pick to a near consensus first-round talent late in the season.
Don't be mistaken by his slight 5-foot-10 and 151-pound frame, Firkus can absolutely rip the puck. Firkus scored 36 goals in the WHL this season, leading the league among draft-eligible forwards. His 80 points and 1.21 points per game scoring rate is nothing to scoff at either, both of which ranked second in the league also among draft eligibles.
It's common knowledge that Toronto doesn't particularly care about size when it comes to their draft selections, as the organization focuses much more on skill and hockey sense. That bodes well for a prospect like Firkus, who is one of the most talented in the class but is far from ready for pro hockey given his current physical shortcomings.
While Firkus is up at 22 on the consolidated list, the lowest he is ranked on any tracked 2022 draft ranking is 34th. That also happens to come from Bob McKenzie's list, one that is regarded for its accuracy as it is a consensus ranking compiled from NHL scouts.
As such, Firkus' rise in public rankings is a likely disconnect from those within NHL circles. His lack of size is notable at just 151 pounds and that's a number that will likely turn some teams away. That makes him a likely candidate to still be on the board at 25th overall and almost certainly one of the higher upside options in this range.
What Firkus lacks in size, he more than makes up for in skill and effort level. He is elusive with the puck on his stick, layering quick cuts and weight transfers on top of good puck skills. He is a dual-threat offensive weapon who can make plays for his teammates by drawing defenders in before making a slick feed but his greatest attribute is his NHL-level release. It pops off his blade and he can deceive netminders with his ability to place it all over the net. It isn't just the shot itself though, but the way he is able to create opportunities with his own skill or find them with high-end spatial awareness. The lack of size might scare some teams off but Firkus competes hard and has more than enough talent to justify being selected in this range.

– Nick Richard
Rutger McGroarty, LW, USNTDP
Consolidated #23
USNTDP forward Rutger McGroarty has quickly become a favourite draft target of Leafs Twitter thanks to his forechecking and work ethic. He also had the scoring to go with it this past season as he captained the USNTDP, scoring 35 goals in 54 games to lead the program in goals.
The main knock on McGroarty is his skating. The skills and physicality McGroarty possesses should make him an NHL favourite with his projectable style, but a lack of speed has seen him fall to a prospect commonly ranked in the 20s. He comes in at 23rd on the consolidated list and 27th on Bob McKenzie's ranking, a surprisingly low mark given the areas he excels.
If McGroarty can add another gear and fix some of his skating deficiencies, whoever drafts him will be getting a fascinating complementary power forward with skill. While a lack of speed isn't something that is exactly typical for a Leafs draft pick, much has been made of the team's use of skating development coaches. Though Barb Underhill is no longer on the staff, three other skating consultants remain in the organization (Randi Milani, Michele Moore Davison, and Paul Matheson).
A year ago, I may have dismissed McGroarty as a potential Leafs draft pick. After the selection of Matt Knies in 2021 and his rapid ascent, though, McGroarty could be among Toronto's top targets if they believe his skating is fixable given the common strengths between the two prospects in terms of forechecking and skill.
McGroarty can do a bit of everything and is the kind of player that can slot into multiple spots up and down the lineup due to that well-rounded skill set. He will never short you on effort and works hard on both sides of the puck, consistently finishing hits on the forecheck and driving to scoring areas. He has deft puck skills in tight, making him especially dangerous around the net-front area, but his shot also makes him a viable threat from distance. McGroarty has great hockey sense that allows him to be in the right spot more often than not despite his average-at-best footspeed and if he can improve in that area as he has vowed to do, there is a chance he could outperform his eventual draft slot and grow into an important player for whichever team selects him.

– Nick Richard