Recapping the five best Toronto Maple Leafs goals of 2022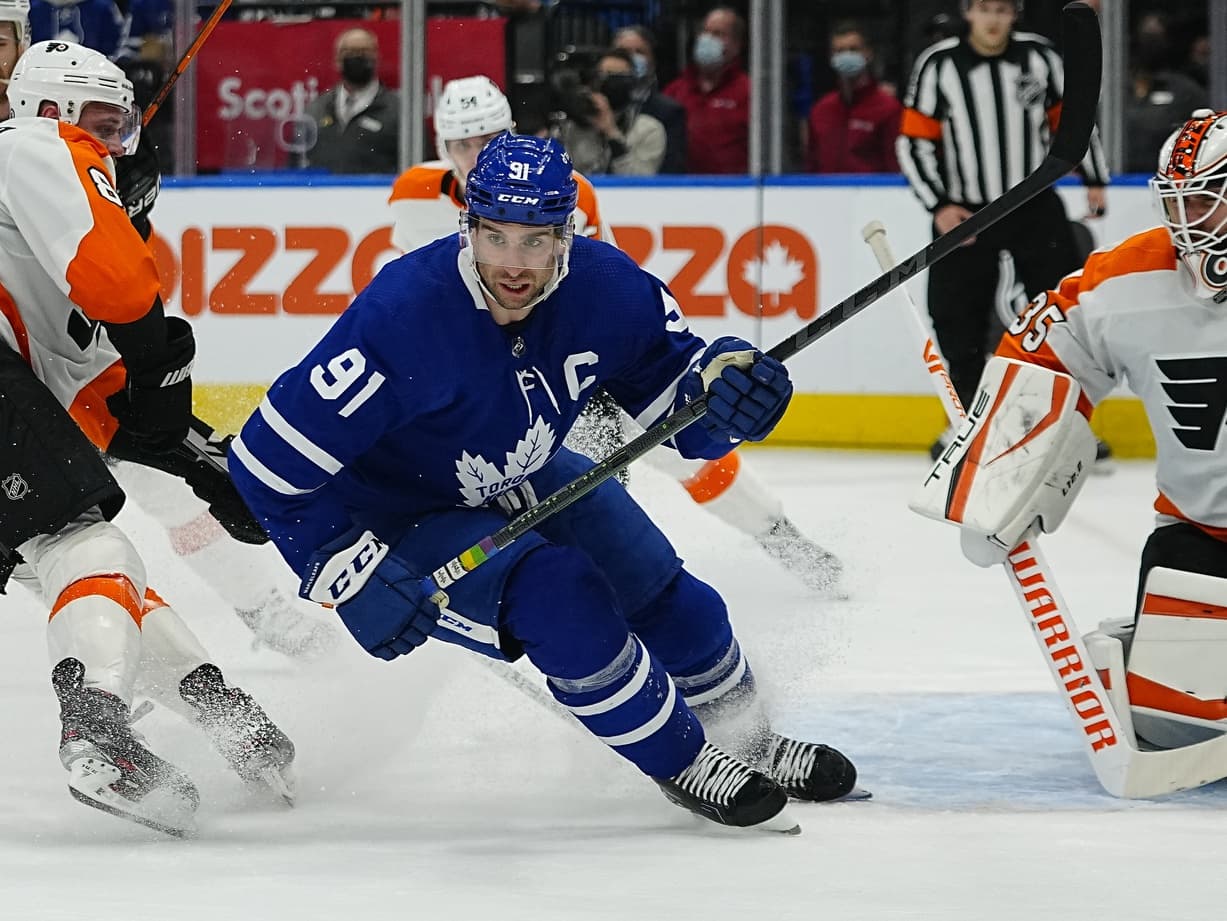 Photo credit:John E. Sokolowski-USA TODAY Sports
The best part of this time of year is looking back at all of the incredible goals scored — by the Maple Leafs and every other team in the NHL.
Today, though, brings an all-Maple Leafs highlight reel, and 2022 had some of the best goals that I've seen from Toronto in a long time. We were able to see vintage John Tavares, Auston Matthews' dazzling hockey IQ, and even a special goal from Pierre Engvall.
There were a lot of amazing goals to go through for this top five and it was very difficult figuring out where to place them. But I tried my best, and that's all that matters, right?
Here are my picks for top five Maple Leafs goals of 2022. Enjoy!
5 – Morgan Rielly vs. Pittsburgh Penguins (February 17th, 2022)
An end-to-end masterpiece.
Rielly has scored a goal like this before,
back in 2015
, and I'd say that goal was even better than this one. Either way, though, it's always fun when the 28-year-old can go end-to-end like this.
It's an incredible individual effort.
4 – Pierre Engvall vs. New York Islanders (January 22nd, 2022)
We don't often get Engvall goals, let alone highlight-reel ones.
This buzzer-beating dangle was far from what a lot of us expected to happen on this play. The 26-year-old is usually using his deceptive speed and strength to find the back of the net, and when he scored this, a lot of people were shocked.
I, personally, didn't think Engvall had it in him to do this the NHL level. And it makes it even better that the goal was a buzzer-beater.
One of the goals of his career for sure.
3 – Mitch Marner vs. Florida Panthers (April 5th, 2022)
This goal might've been number one if not for Matthews and Tavares.
We usually see Marner as a magician with the puck, but as the years go by, he's slowly solidifying himself as a goal-scorer too. The 25-year-old has three Panthers players on him, yet he somehow still finds a way to get by them all.
Marner even lifts the stick of MacKenzie Weegar just in time to go all alone vs. Sergei Bobrovsky.
And the rest is history.
2 – Auston Matthews vs. Dallas Stars (April 7th, 2022)
This is a flashy goal by Matthews, but it also highlights his smarts with the puck.
The 25-year-old notices an opportunity to turn out of Dallas' zone and gain some speed, before skating back in and blowing by the defenders for the goal. It's more impressive that he's able to just tuck it by Scott Wedgewood.
To score this goal in overtime, too, is just even more special. This guy is clutch. Always.
1 – John Tavares vs. Philadelphia Flyers (November 2nd, 2022)
I remember watching this goal live. I also remember screaming at my television when it went in.
This is just sheer brilliance by the Maple Leafs' captain. Like I said before, it's vintage Tavares. The last time he scored a goal like this was back in his New York Islanders playing days.
Things shifted when Tavares found the back of the net with this goal. Since that game against Philadelphia, the Maple Leafs have gone on a remarkable 15-3-3 run.
I'm not sure there's been a better goal by a Maple Leaf in the last 10 years. There's always the chance that I'm wrong, but this goal, and the way he gets around Travis Sanheim, is just mind-blowing.
It's madness.
A goal like this will be remembered for a long, long time.