Reinforcements arrive for Maple Leafs battle against the Flames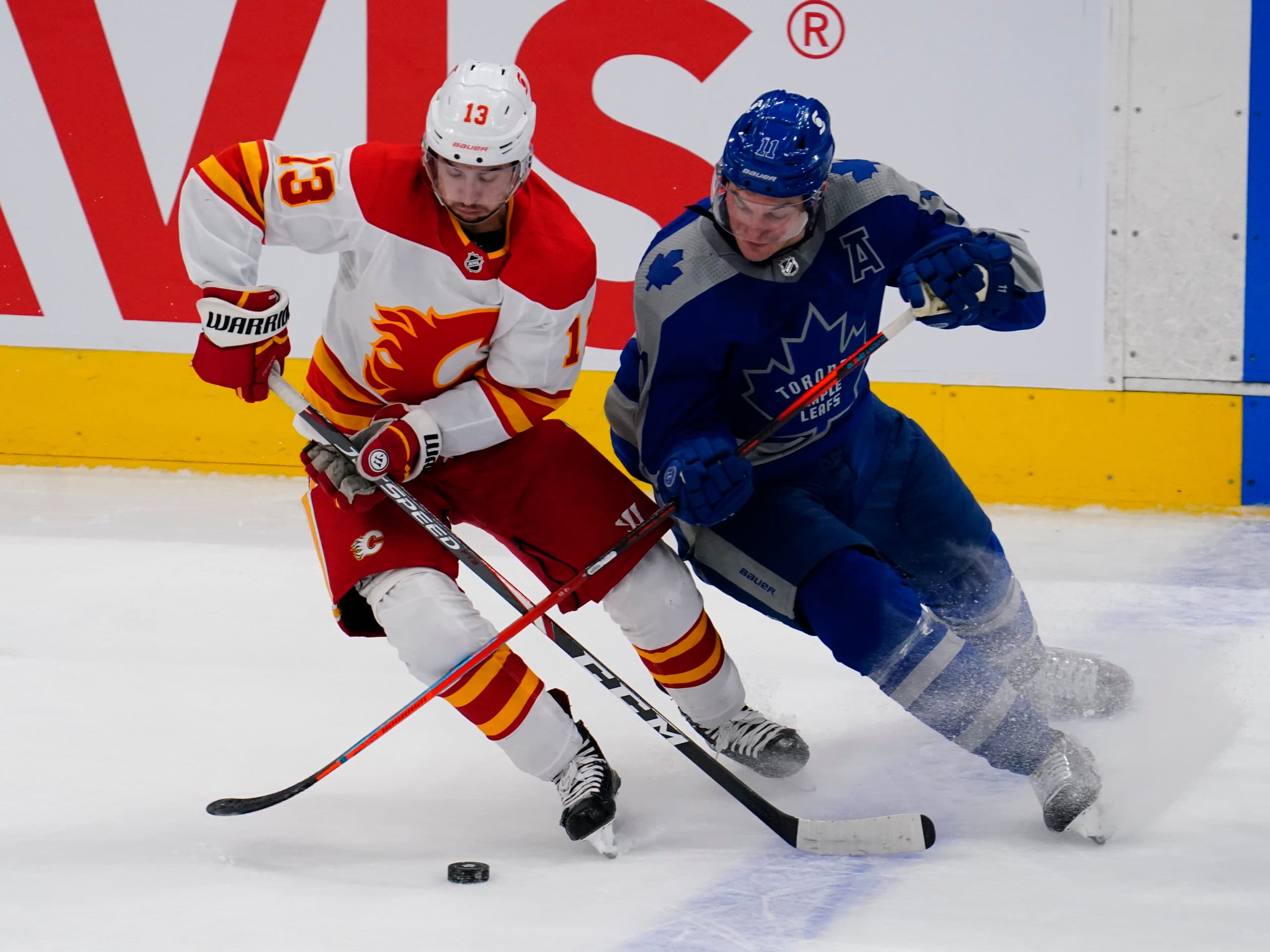 Photo credit:John E. Sokolowski-USA TODAY Sports
After four much needed days off, the Toronto Maple Leafs are back in action tonight, taking on the Calgary Flames in the first-half of a two-game set. @Wayne Simmonds makes his return to the lineup tonight and @Jack Campbell will be backing up Freddy Andersen.
Good Health
A rare four-day break for the Leafs seems to have done wonders for the team. Wayne Simmonds is now back from a broken wrist, Jack Campbell's nagging injury seems to have subsided for now and reports indicate Auston Matthews' wrist injury is doing a lot better.
This 56 game season truly is a grind, the Leafs have another four day break after this two-game set with Calgary, and then are playing every other day for more or less the rest of the season.
Having everyone back from injury will also allow Sheldon Keefe to slot guys back into their appropriate spots. @Alexander Kerfoot is back centering the third line and @Pierre Engvall is now on the fourth line. Both performed admirably when called upon to play higher up in the lineup.
Alex Galchenyuk Era
Tonight will be @Alex Galchenyuk's first game as a Toronto Maple Leaf. Sheldon Keefe is giving Galchenyuk a prime opportunity to shine, slotting him in on LW alongside John Tavares and Mitch Marner.
After being acquired from the Carolina Hurricanes last month, Galchenyuk has spent the bulk of his time with the Leafs development staff and also the Toronto Marlies. Sheldon Keefe and Kyle Dubas have gone on record saying they wanted to get Galchenyuk comfortable with the Leafs organization and to also help find the confidence that made him a 30-goal scorer in Montreal.
While down with the Marlies in the AHL, Galchenyuk recorded two goals and six assists for eight points in six games. Galchenyuk was used on the top line at even-strength and on the top powerplay unit on both the left and right half-wall.
With Galchenyuk finding some new confidence to his game, it will be interesting to see what he can do tonight and beyond for the Leafs. The second line LW spot seems to be his to lose, with Jimmy Vesey now in Vancouver and Simmonds just returning from injury. Galchenyuk should get an extended look on this line (barring a trade by Dubas).
Lineups
Toronto Maple Leafs
Calgary Flames
Leafs Player to Watch: Wayne Simmonds
With Simmonds back in the lineup tonight, I'm really hoping he can help get the powerplay going once again. The powerplay has been okay since Simmonds got injured, with it going ice cold during this six-game skid.
Having Simmonds in front of the net just adds another layer to an already dangerous powerplay for Toronto.
Flames Player to Watch: Sean Monahan
The Brampton, ON native has 15 points in 17 career games vs. the Leafs. @Sean Monahan and co. were also called out by new Flames head coach Darryl Sutter earlier today.
The Flames have gotten off to a hot start under Sutter, going 3-1-0 in his first four games behind their bench. Their last game however, didn't go so hot, falling 7-3 to the Oilers. Expect the Flames to come out hard tonight.
Starting Goalies:
It will be @Jacob Markstrom vs. @Frederik Andersen tonight. Both goalies have been struggling statistically as of late. Markstrom has a .881 Save Percentage and a 2.98 GAA in his last five starts. Andersen is rocking an .879 Save Percentage and a 3.49 GAA.
Andersen noted yesterday he's not completely healthy and is battling something. Here's to hoping this break helped him heal enough to get back to being steady Freddy.
Puck Drop is at 7:00pm EST tonight on Sportsnet
* Lineups and Starting Goalies courtesy of Daily Faceoff