Report: Brad Treliving expected to be named the 18th general manager in Maple Leafs history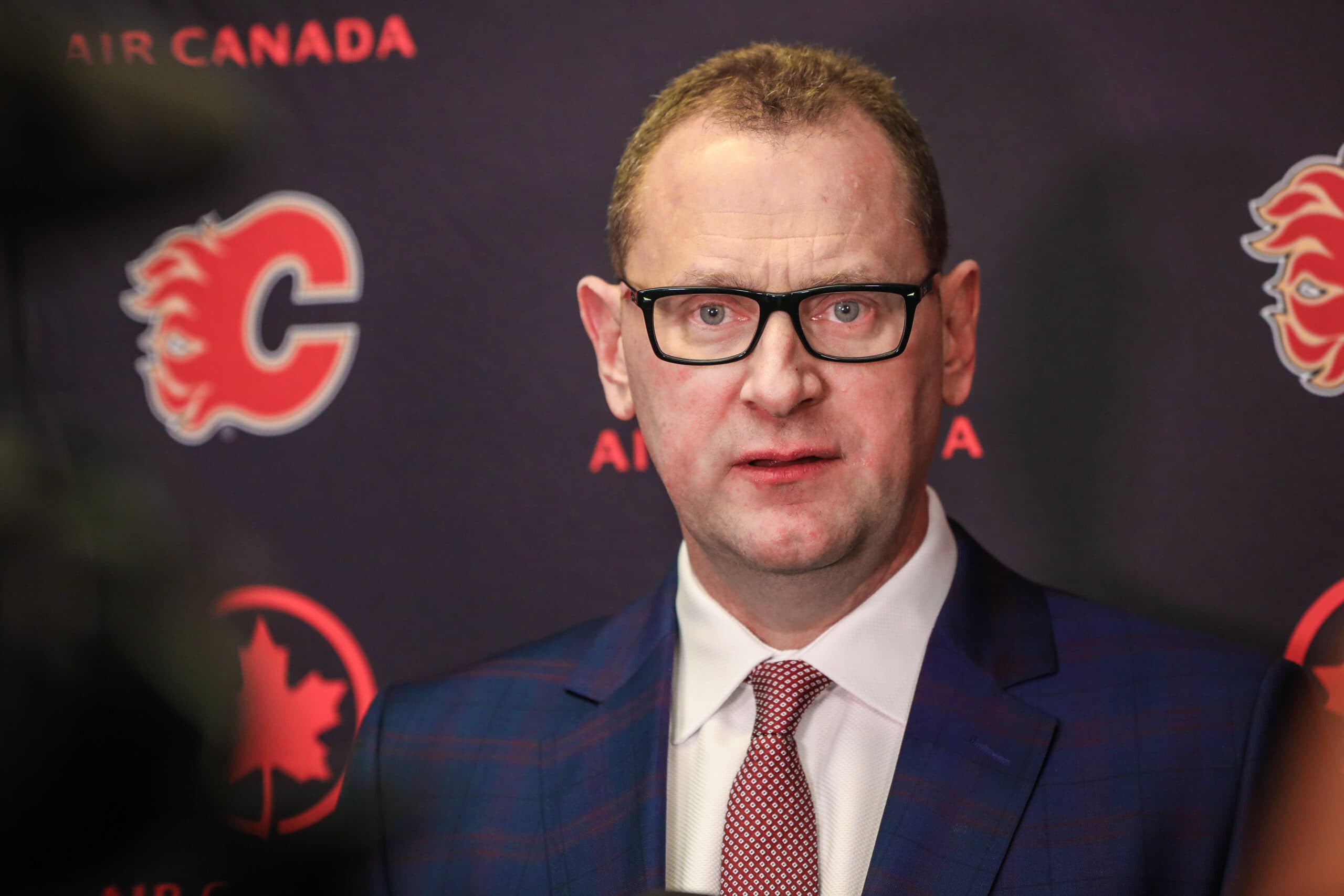 Photo credit:Sergei Belski-USA TODAY Sports
Well, after almost two weeks to the day that former Toronto Maple Leafs general manager Kyle Dubas was let go, it looks like the team is ready to name its 18th general manager in the franchise's history, according to TSN's Darren Dreger.
On Tuesday night on TSN's Insider Trading, the insiders reported that the search for a general manager was still ongoing, and Treliving was the favourite as of then to land the job here in Toronto.
Although nothing is official until the Toronto Maple Leafs confirm it themselves, given the in-person interview between Treliving and the Maple Leafs and also the connection between Treliving and Tanennbaum, it made sense, and it was just a matter of time before Treliving would become Toronto's next general manager after the Dubas firing.
If everything goes to plan and Treliving is hired by Toronto, he is coming into another Canadian market after spending the previous nine seasons with the Flames organization.
In the nine years with Calgary, Treliving's Flames had a record of 362-265-73, making the playoffs five times and winning just one round twice (2015 and 2022). He also has two division titles to his name while he was there when the team won them during the 2018-19 and 2021-22 seasons.
Treliving, 53, is potentially coming into a bigger market with more media and big decisions to be made right away with the current roster in Toronto. From the Matthews and Nylander contract negotiations to potentially trading someone and eventually the draft and free agency that are both right around the corner, it'll be quite the first off-season for Treliving in Toronto if he ends up becoming the general manager, which all signs point to right now.