Report: Ilya Samsonov is signing with the Leafs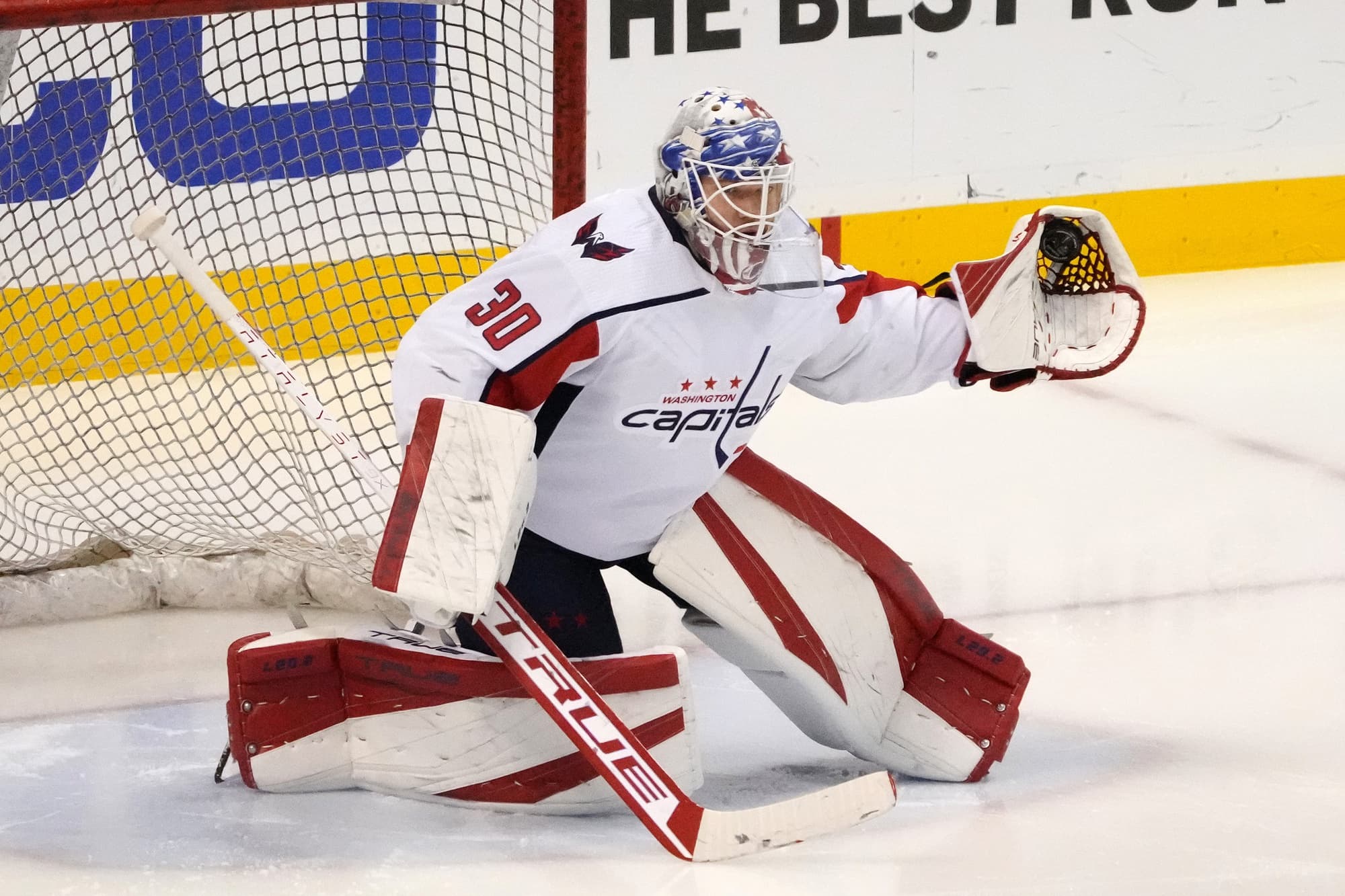 Photo credit:© Jasen Vinlove-USA TODAY Sports
The Leafs have finished assembling their goaltending by adding an intriguing young option.
@Ilya Samsonov is a former first-round pick in the 2015 draft, who has spent the first three seasons of his career with the Capitals. While he showed significant promise in his rookie campaign, he had a rough go in his first full year as the undisputed starter. With a reported cap hit of $1.8 million on his one-year deal, that brings the Leafs' cap hit down to $5.3 million.
He finished 2021-22 with a 23-12-5 record, a .896 SV%, and a 3.02 GAA. He also started five playoff games where he registered a .912 SV% and a 2.97 GAA in that span.
Related:
When the Leafs
made the move to trade
for @Matt Murray on Monday, it quickly became apparent that there would need to be another goalie added into the mix as a quality insurance policy. Murray no doubt
has the potential to be a solid bounce-back candidate
as he posted impressive numbers
over his first 18 games
before struggling mightily in his final two where he gave up a combined 13 goals, but the
biggest question mark
is whether he can stay healthy. It would have been short-sighted if they only went with him and one of @Erik Kallgren or @Joseph Woll as their tandem for a critical 2022-23 season.
Adding Samsonov into the mix makes things much more intriguing. He is only seven years removed from being taken 22nd overall by Washington and having a solid three-year stretch in the KHL where he went a combined 33-16-9, with seven shutouts, a .929 SV%, and a 2.16 GAA. Much like with the acquisition of Murray, signing Samsonov comes with a lot of risks and he could sputter just as likely as he could regain his form. It also allows Kallgren and Woll to spend the year with the Marlies so they have more time to develop their games and lessen the pressure on them to perform for a team with big aspirations in the spring.
The Leafs could have easily gone with experience and added more established names such as @Jaroslav Halak, @Martin Jones, @James Reimer, or @Cam Talbot. Instead, they chose Samsnonov because of his youth, potential, and pedigree in the KHL. I would also imagine how Kyle Dubas treated players such as @Ilya Mikheyev and @Ilya Lyubishkin could have also factored into his decision.
My not too early prediction for how Sheldon Keefe may rotate between Murray and Samsonov would be similar to what they hoped to achieve heading into 2021-22 with @Jack Campbell and @Petr Mrazek: a 1A/1B tandem. Who gets more starts will be affected by health, but also who shows more consistency over the course of the campaign.
Now that the goaltending has been addressed, the next order of business is adding to their forward core, shedding some salary, and giving @Pierre Engvall and @Rasmus Sandin their extension. It should make for an exciting opening day to 2022 free agent frenzy.
ADVERTISEMENT – CONTINUE READING BELOW