Report: Interested teams not prepared to part with much in Erik Karlsson trade talks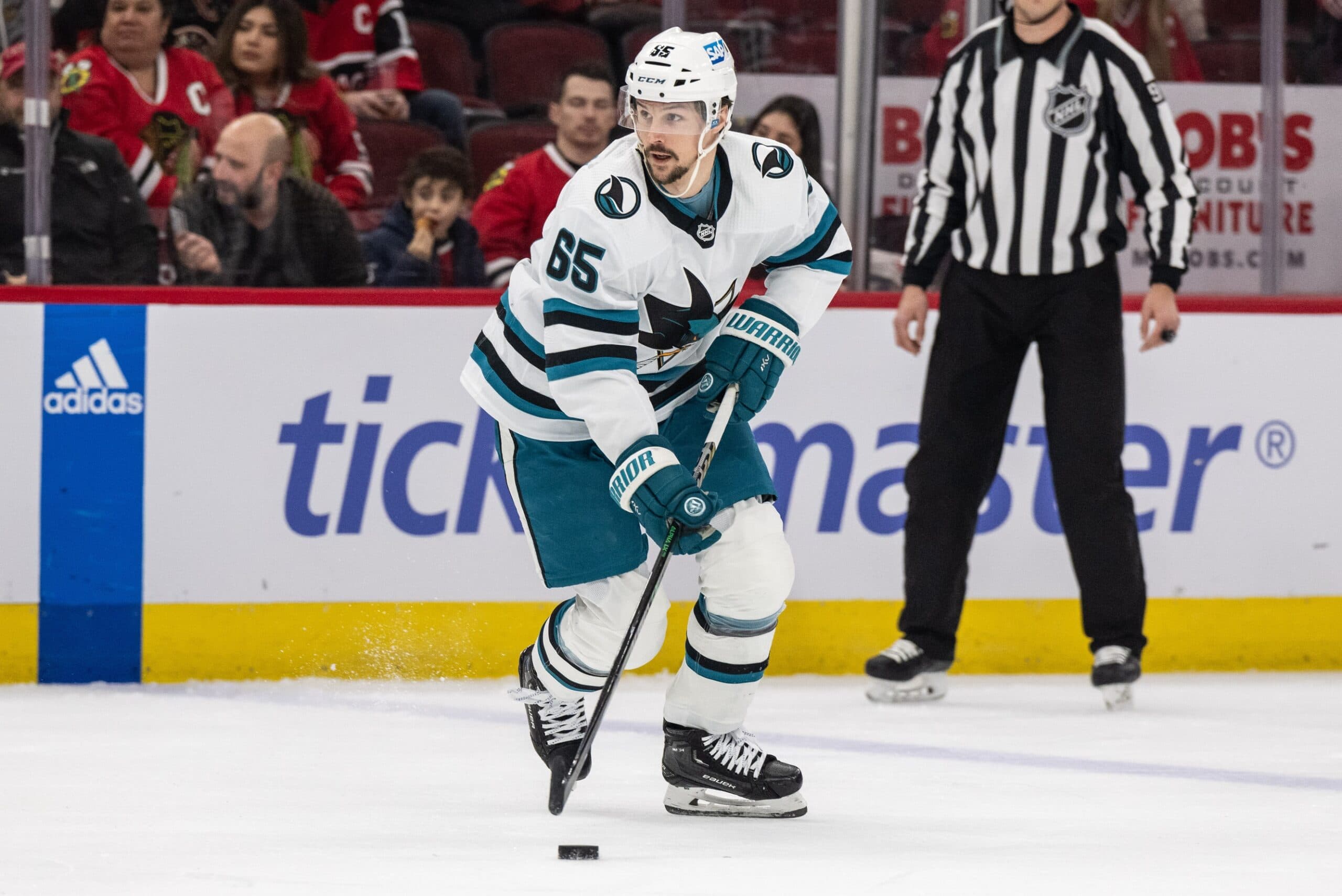 Photo credit:Daniel Bartel-USA TODAY Sports
The Toronto Maple Leafs have recently been listed among the main potential suitors for reigning Norris Trophy winner Erik Karlsson, whose time with the San Jose Sharks appears to be drawing to a close after another non-playoff season.
Karlsson, 33, entered rarified territory after scoring 101 points (25 goals, 76 assists) in 82 games with the Sharks during the 2022–23 regular season. In addition to his third Norris Trophy, Karlsson was named a finalist for the Ted Lindsay Award and earned a spot on the NHL's First All-Star Team.
In a
recent interview
with a Swedish outlet, Karlsson confirmed that he has spoken with numerous other clubs — including the Maple Leafs, Pittsburgh Penguins, Carolina Hurricanes, and Seattle Kraken — while the Sharks continue to work on a potential trade solution.
Here's an excerpt of what Daily Faceoff hockey insider Frank Seravalli had to say about the Karlsson saga on Monday's edition of the DFO Rundown with Jason Gregor.
Frank Seravalli: The Sharks are still looking for a significant return for Erik Karlsson, and they haven't found one team that's willing to give them anywhere close to that, and so those teams have all essentially sat back and said, 'Hey, call us in August. You let us know when you want to talk and we can pick this up again, but we're not giving you anything significant.' And that's problematic for the Sharks, because they think this is a player that you have to get a return for, and more than that, they don't really want to get nothing and retain 20 percent on this player just to get him off their books. So, I think the hang-up has been a little bit along the same lines that we heard back at the trade deadline, which is, the Sharks are looking for a significant deal and they're not properly valuing the cap space, the freedom, the flexibility from getting off of an $11.5 million player. And that's really what's holding this back.
Karlsson is under contract for the next four seasons at an $11.5 million cap hit. His deal also includes a full no-movement clause. Of the $39.5 million Karlsson is owed through the rest of his contract, $13 million is in the form of signing bonuses.
What, if anything, would you be interested in trading for Erik Karlsson? Let us know in the comments!