Report: Maple Leafs assistant coach Spencer Carbery on Anaheim Ducks list of potential head coaches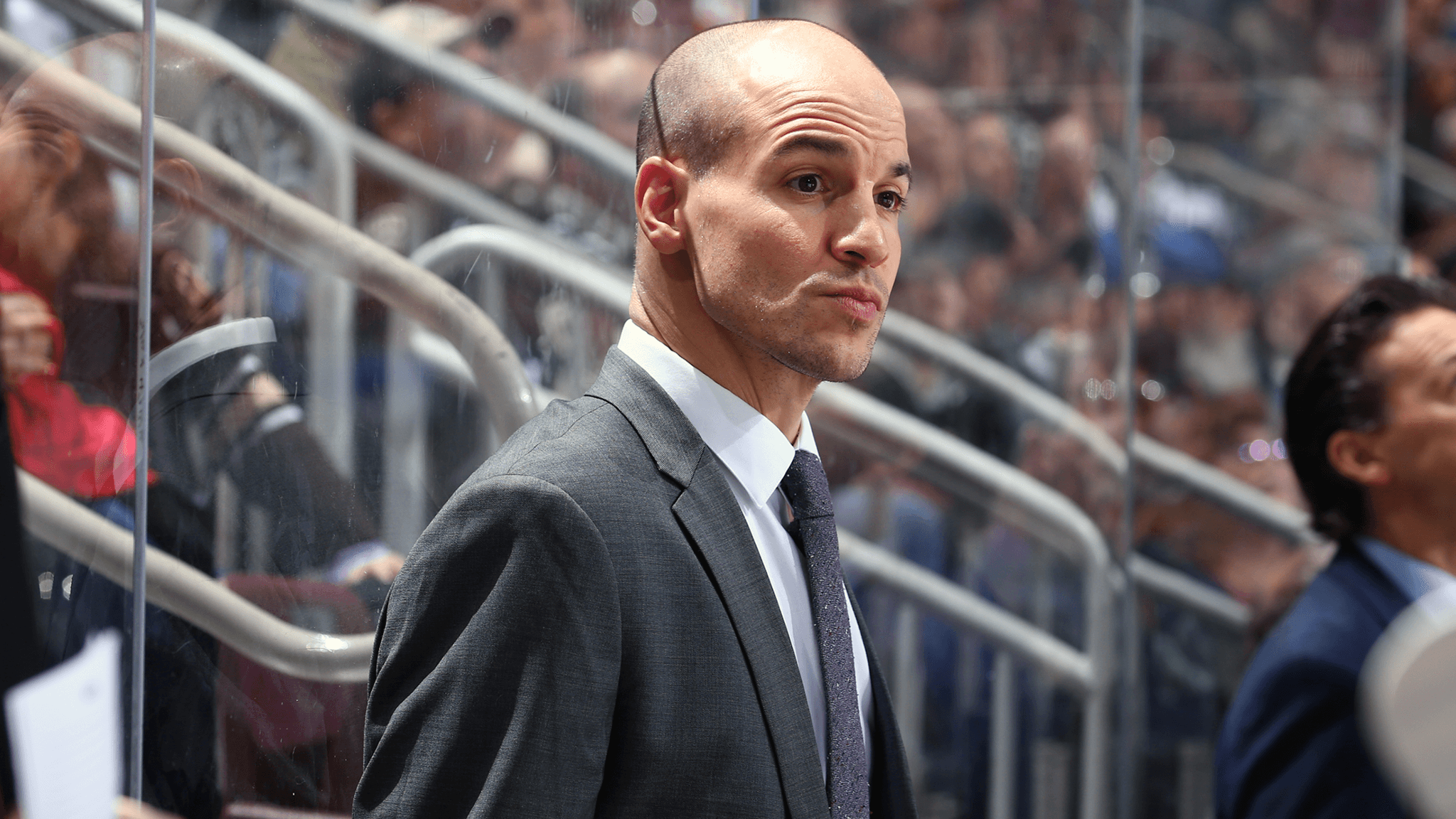 Photo credit:MapleLeafs.com
After every season in the NHL, it's normal to see some teams fire and then hire either new head coaches, assistant coaches or people in management, and of course, this season is no different. There are a handful of teams around the league looking for new head coaches or people in management right now and the Maple Leafs have someone on their bench who has been on the radar for a couple of teams now.
According to Daily Faceoff's Frank Seravelli, Toronto Maple Leafs assistant coach Spencer Carbery is one name he can confirm is on a long list of names that Anaheim Ducks general manager Pat Verbeek has interviewed for the team's new head coach.
Seravelli mentions Carbery is one name along with two others – Andrew Brunette of the Devils and Mike Vellucci of the Penguins –  that he can confirm the Ducks organization has spoken with for their search for a new head coach.
It's not the first time Toronto has had Spencer Carbery interview for another team. Last off-season the San Jose Sharks interviewed the 41-year-old, per
Sheng Peng of San Jose Hockey Now
, but ultimately, they went a different direction and hired somebody different.
The Boston Bruins also had an interest in Carbery and was reported that he, along with a handful of other candidates was set to be interviewed for the Bruins' head coaching spot. However, as we know, the Bruins ended up choosing Jim Montgomery.
Whether Carbery impresses the Ducks and ends up getting hired or they go a different route and choose someone else, Carbery's name should continue popping up in these head coaching searches around the NHL.
Carbery has been in charge of Toronto's power play ever since being hired by the organization. He took the 16th-ranked power-play in the 2020-21 season and helped turn them into the 1st-ranked power-play in the 2021-22 season. This past season he helped coach the power play to generate at a rate of 26.0% which was 2nd best in the league in 2022-23.
It would be a huge loss, in my opinion, if Spencer Carbery ends up finding a head coaching gig elsewhere and leaves the Toronto Maple Leafs, but it's only a matter of time before he gets a look as the main guy behind an NHL bench.
It'll be interesting to see what happens with Toronto in the coming days and weeks, that's for sure. There are still plenty of questions that need to be answered with this organization, whether that's the general manager job, the head coach and assistant coach job, and of course, the core four.