Report: Maple Leafs have interest in Frank Vatrano and Conor Timmins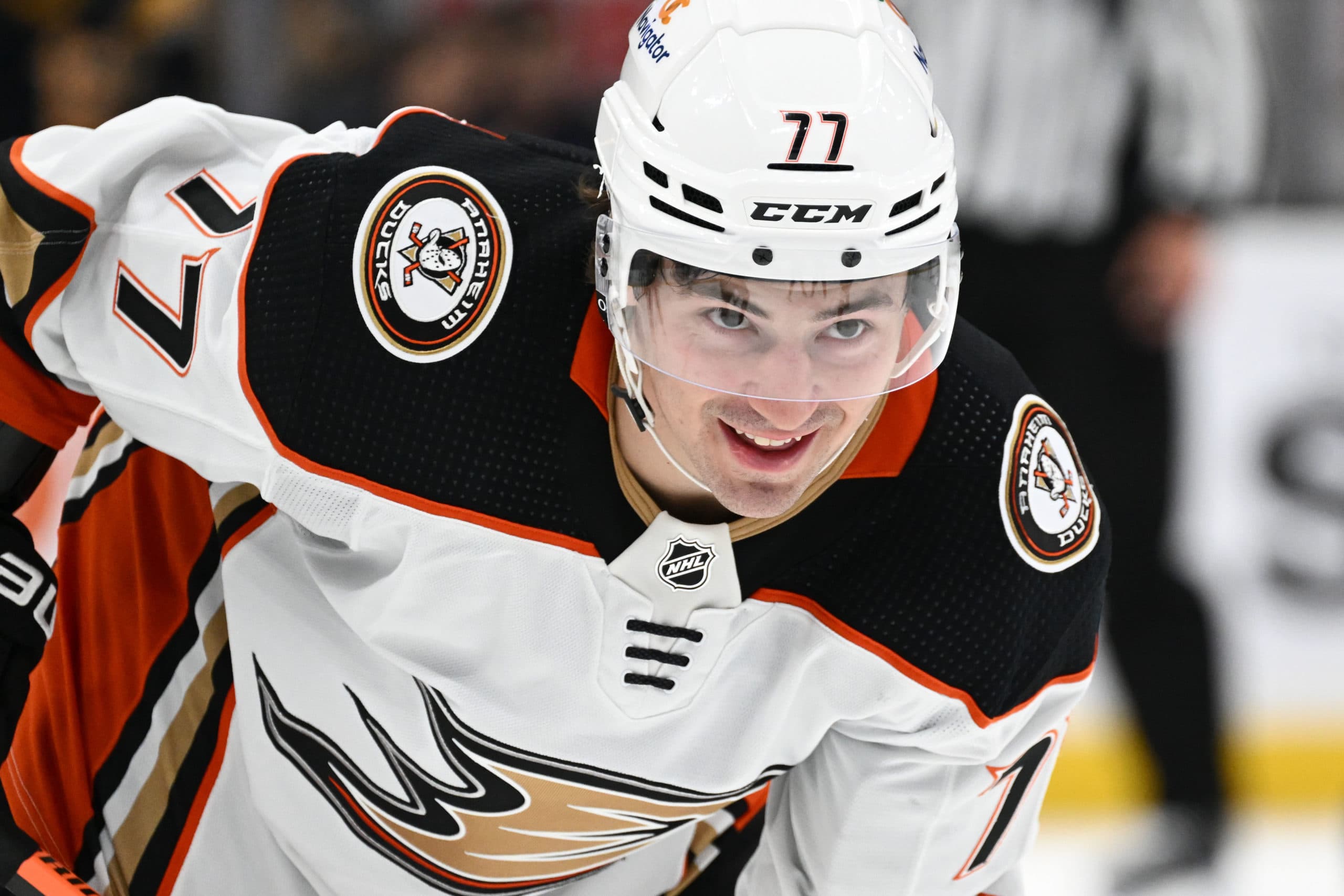 Photo credit:Brian Fluharty-USA TODAY Sports
American Thanksgiving is right around the corner and at that means NHL teams are beginning to figure out if they're going to be buyers or sellers.
Looking at the Maple Leafs in particular, they're obviously going to be buyers. Toronto, in my mind should be looking at players who can provide depth scoring when their main guys aren't hitting the mark.
They'll also likely be on the hunt for another defenceman, since Jake Muzzin will be out long-term.
This is right up Toronto's alley.
"All I've heard on the Ducks is Toronto having some interest in Frank Vatrano, which I think makes a lot of sense. Left-hand shot, guy can score." Said Friedman on 32 Thoughts. "But, someone said to me, [Toronto] can't do even at 50% (retained), it's $1.8M. It's not something they think they can fix. But, I'm sure we're going to be hearing a lot of things out of the Ducks."
Vatrano has two more years after this one at a $3.65-million cap hit, which the Maple Leafs wouldn't be able to afford. As Friedman says, whoever told him this doesn't think Toronto could fit the 28-year-old without having the Ducks retain 50% of his cap hit.
And even then, it might not work.
On a very good New York Rangers team last season, Vatrano put up eight goals and five assists in 22 regular season games. Then, in 20 games during the playoffs, the 28-year-old scored five goals and added eight assists for 13 points.
If Toronto can find a way to fit Vatrano in, I believe they should do it. Whether it's in the top-six or bottom-six, the 28-year-old would provide some much needed depth scoring to a Maple Leafs team that is looking for it right now.
Friedman and Marek didn't stop there with the Toronto news, though.
With Muzzin out until February, and possibly the entire season, Maple Leafs GM Kyle Dubas will be tasked with adding some depth on the back-end. One of the names in the mix: Conor Timmins.
"I had a couple of people reach out to me and say they think Toronto's one of the teams that's interested." Friedman said.
"Because of the Sault St. Marie Greyhounds," mentioned Marek.
"And he played with [Rasmus] Sandin." Friedman ended with.
Timmins, a right-shot defenceman who's now 24-years-old, was drafted 32nd overall by the Colorado Avalanche in the 2017 NHL Draft. After being drafted, he missed the first 16 months of his professional career due to concussion issues.
In July of 2021, Timmins was traded to the Arizona Coyotes, where he dealt with more injuries. The 24-year-old played six games last season before injuring his knee and needing surgery, which kept him out for the remainder of the year.
In his second game of this season, Timmins suffered an upper-body injury which has kept him out of the NHL lineup since. He was loaned to the Tucson Roadrunners back on November 8th and has played six games for them, tallying three assists in that span.
Timmins is on the final year of a two-year deal with an AAV of $850,000. This would definitely be an interesting add for Toronto if they chose to go down that road. There's potentially a lot of upside to Timmins in the future.
Plus, he could be very valuable to the Maple Leafs right now, bolstering their defensive depth for the remainder of the season if he can stay healthy.